Our School Library
Library Monitors 2017 Summer Term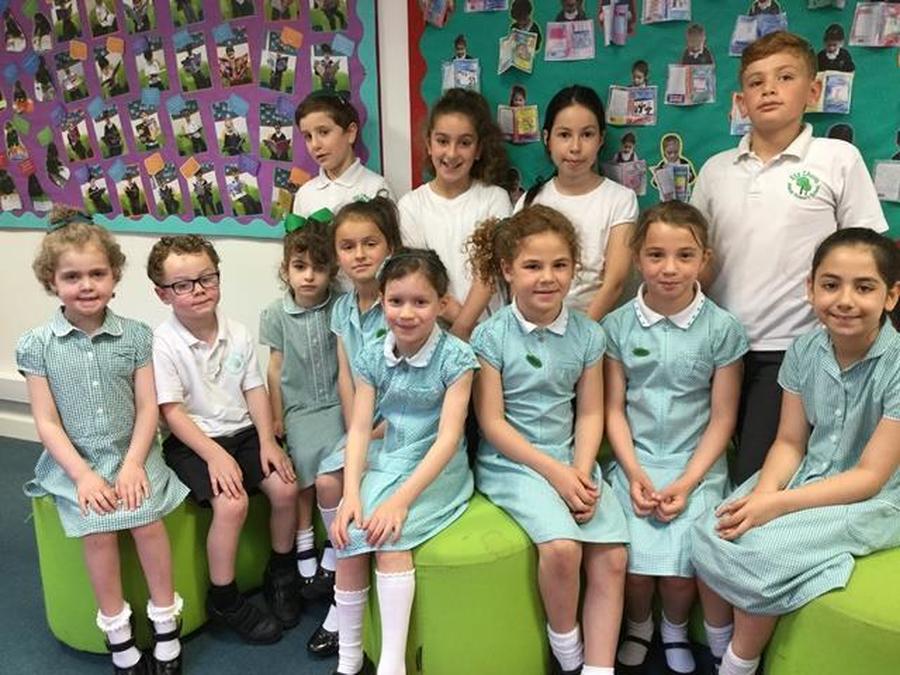 Library Monitors 2017 Spring Term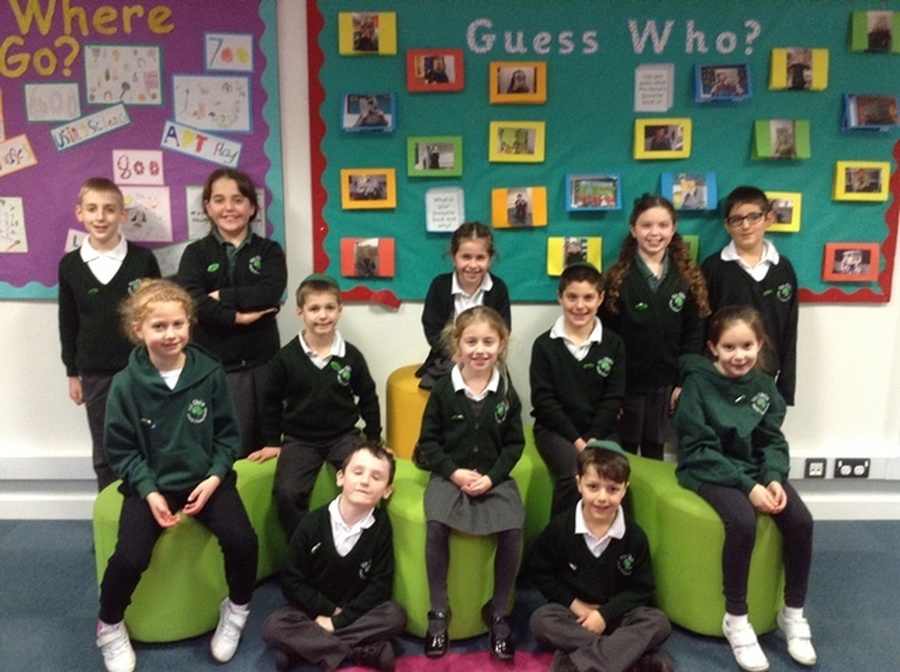 Library Monitors 2016 Autumn Term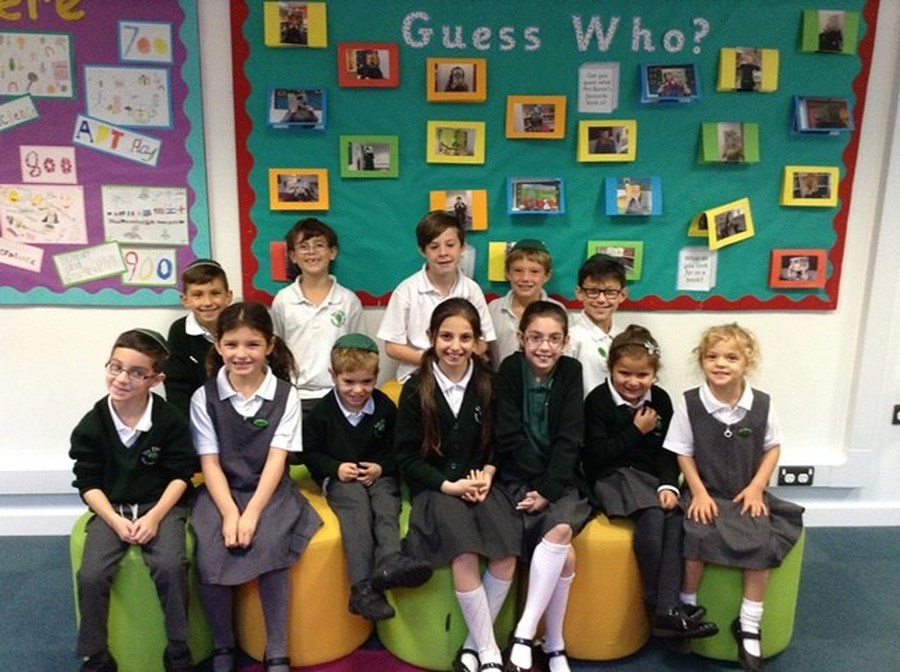 Library Monitors 2015/16 Summer Term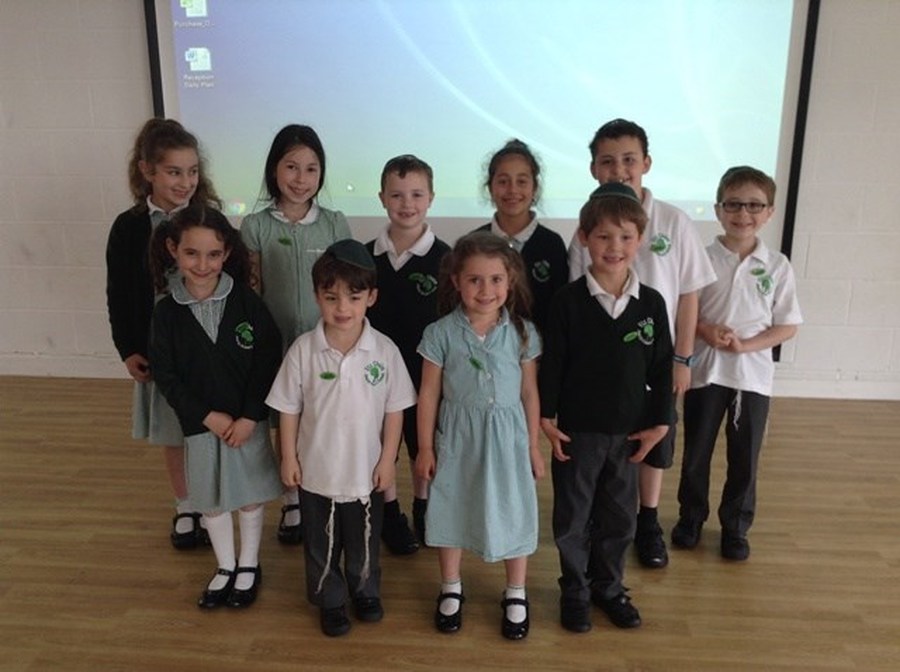 Library Monitors 2015/16 Autumn Term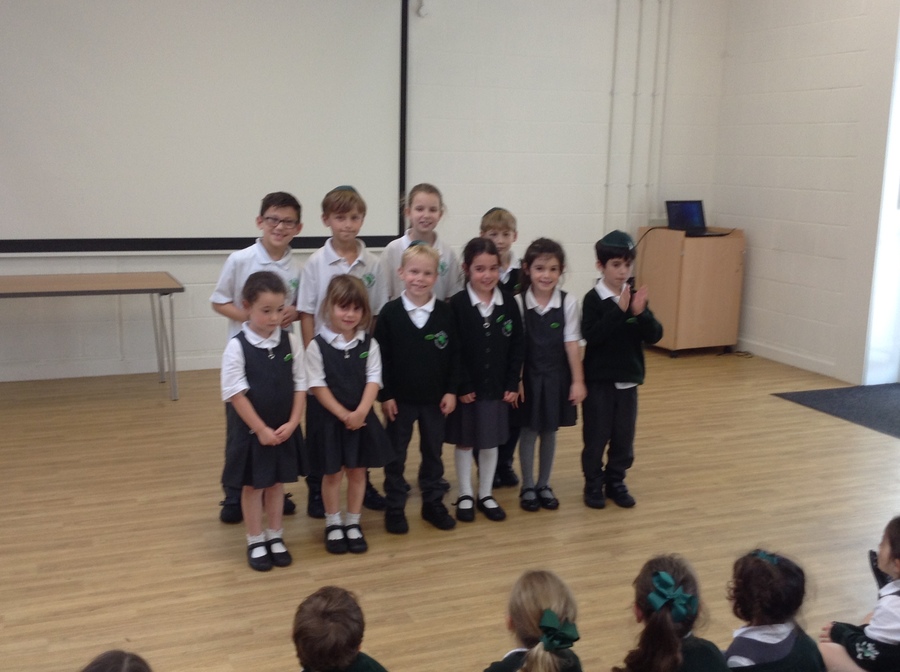 Library Monitors 2014/15 Summer Term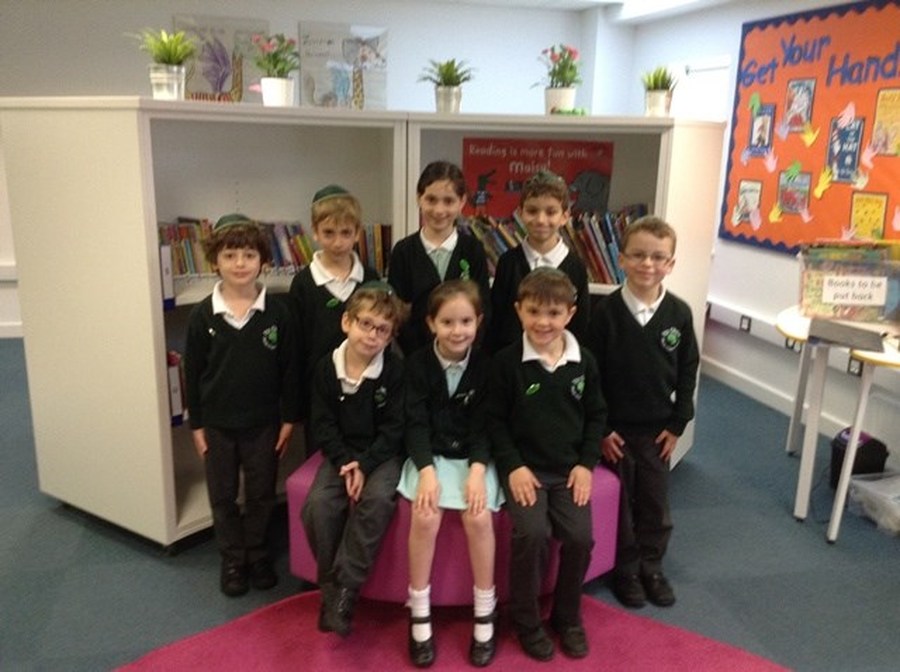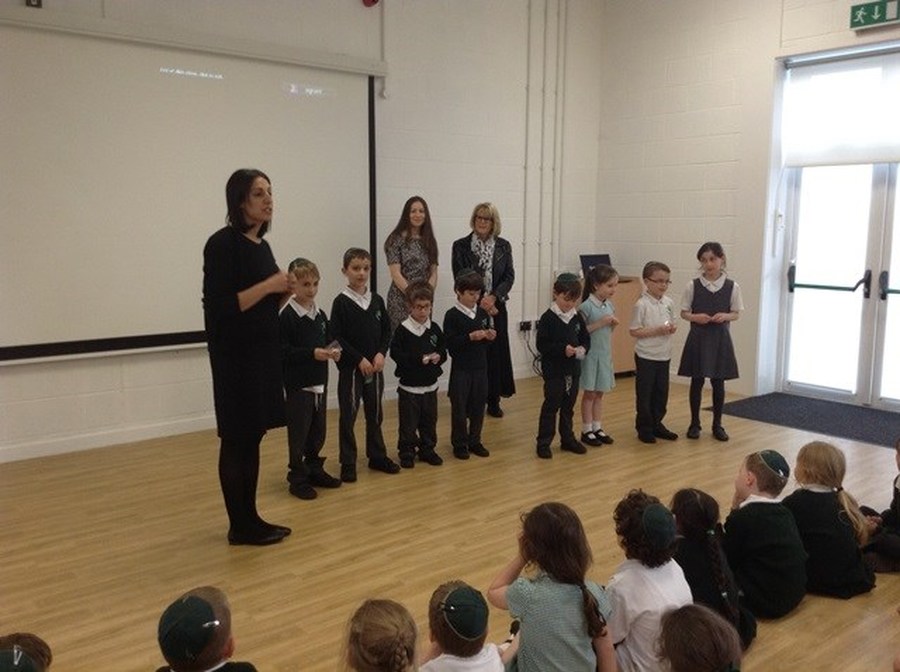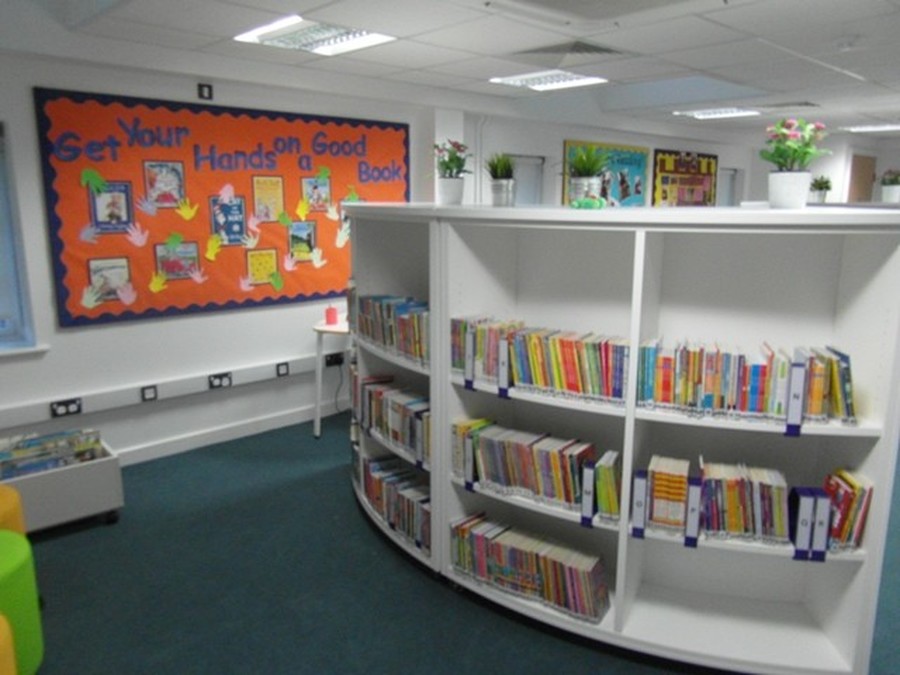 We are really excited that we have just launched our School Library.
Reading is key at Etz Chaim. This is simply because we believe that a reading child is a successful child. We are proud to have developed a whole school culture that values reading. We have invested time and money to motivate and enthuse our children to read and to love books.
It is an important part of our school life, helping to foster a love of books and of reading for pleasure, which we hope will stay with the children throughout their lives.
We have over 3,000 up-to-date children's books in our library, both fiction and non-fiction and covering a wide range of interests and reading abilities.
Key Information
Nursery to Year 1 visit the school library twice a week with an adult.

Year 2, Year 3, Year 4, Year 5 and Year 6 visit the school library once a week with an adult and once a week at lunchtime.

Each time the children visit the library they can borrow one book as long their previous book has been returned.

There is an optional lunchtime library club on a Monday or a Wednesday for Year 2, Year 3, Year 4, Year 5 and Year 6. The children have the opportunity to come to the library to read their own book or can read a book with a friend. They can also change their library book at this time.
The School Library is deliberately organised in the same way as any local public library.
The non-fiction section has books covering a wide variety of our IPC topics, as well as a range of books of general interest, from poetry, history, pet care and much more. This section is arranged using simplified version of the internationally recognised Dewey classification system. DDS numbers range from 000 – 999. Once your child learns the number(s) for their favourite subject(s), they can find exactly where that subject is in any library as it will be exactly the same, e.g:
| | | | |
| --- | --- | --- | --- |
| Greek Myth | Dinosaurs | Dolphins | Rainforests |
| 292.13 | 567.91 | 599.53 | 577.34 |
| Plants | Cars | Dogs | Football |
| 581 | 629.222 | 636.7 | 796.334 |
The fiction section includes a large number of bright and engaging picture books and early readers. It also aims to appeal to both the keen and the less enthusiastic reader at every stage with an excellent selection of great books by authors old and new from Charles Dickens, Jeremy Strong and Enid Blyton. This section is arranged in alphabetical order, according to the author's surname.
The Library is managed using Junior Librarian.net, which is an online library management system specifically designed for primary schools. It combines a database containing details of all the books in the Library with a second one containing brief details of all the borrowers. This allows us to note which books the library currently holds and identify gaps and trends in borrowing, but also to keep track of which books the children have borrowed.
Books are issued for a one week loan period. If a child needs a book for longer they are encouraged to return it to the library during their next visit and then the loan will be renewed.
Reminders about overdue books are sent out regularly to individual borrowers. In order to encourage a responsible attitude to borrowed books, if a missing book still cannot be found after a half term, the borrower will be asked to pay the cost of replacing the book although this money will be refunded if the book is subsequently found and returned to the library in reasonable condition.
Useful Websites
Please click to open
World Book Day- Provides lots of information about the next World Book Day and the £1 books on offer. Also has a "Parents Book Selector" where you can select an age and a genre for instant recommendations or you can ask an expert! Plus a cool fun and games section.
Story Time Online- Watch selected children's books being read aloud for free.
Fantastic Fiction- Find over 30,000 authors. Use the browse menu on the left to find surname, or use the search boxes on the right to search for an author or book. Information on over 350,000 books. Throughout the site, just click on a book to see its cover picture, description and publication details. Excellent for finding the order in which a book series was written.
Love Reading- Fantastic website, very useful for finding good, age appropriate children's books. Lots of book recommendations by age, genre, author, reluctant readers and many more categories. Up to date awards and featured books (some of which you can download the first chapter for free).
National Book Tokens- National Book tokens can be bought and spent in thousands of bookshops across the UK and Ireland, including all major chains and local independents. They make ideal gifts too. Use this website for book recommendations, purchasing tokens and finding your nearest stockists.
Minerva Reads- One of our parents, and volunteer librarian, Clare Zinkin writes this twice weekly blog on children's books, and book reviews. She also recommends booklists for children and writes and edits children's books.