Welcome to Etz Chaim Jewish Primary School
At Etz Chaim Jewish Primary School we provide a high quality of education and care for all of our children. Through a fun and creative curriculum which challenges and motivates our children we develop their skills so they can be the best they can be. We want them to be active and good citizens and achieve success now and in the future.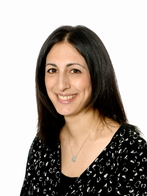 We want our children to have the very best. We are very excited about our fantastic brand new building we have designed with great ICT facilities including a Learning Resource Centre, Interactive Whiteboards and I-Pads. The children have fabulous opportunities to experience learning first hand both in school and the local environment as well as many enrichment activities to inspire in each child a joy for lifelong learning.
Our families represent a broad spectrum of backgrounds. We celebrate the Jewish values we share, and explore the differences that make each of us unique, through understanding and respect of the many practices within modern orthodox Judaism.
We hope you will find the information on our website useful, but do not hesitate to contact us if you cannot find what you are looking for or if you would like to visit the school.
I look forward to meeting you at forthcoming events and working with you and your children in the years ahead.
Yvonne Baron MA NPQH
News Update
We are collecting vouchers!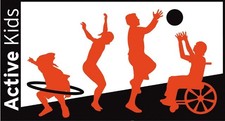 We are collecting Sainsbury's Active Kids Vouchers again this year. Last year we collected 2354 vouchers. This year we are hoping to collect many more!
Active Kids vouchers are available to collect from all Sainsbury's stores, petrol stations and when ordering groceries online, between Wednesday 29 January and Tuesday 20 May 2014.
We are hoping to collect enough vouchers to get tools and resources for the children to grow and plant in our outside area.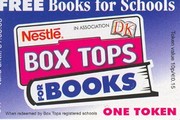 Box Tops for Books scheme, is an initiative from Nestlé offering a wide range of new books from the leading children's publisher Dorling Kindersley in exchange for tokens from the top of Nestlé cereal boxes.
Latest Up Coming Events Events
Purim

16

Mar

2014

Book Fair Week

17

Mar

2014

Parent Teacher Consultations

19

Mar

2014

Sports Relief Day

21

Mar

2014

SEED Hebrew Reading Course

24

Mar

2014
Calendars page(s):
Up Coming Events >>
It takes as little as 10 tokens to get one book, so the more tokens we collect the more books we can receive for our library. This is where we need your help and support to make the most of the scheme. If your family eats Nestlé cereals, please remember to tear off the token on the top of the box and bring it into school. If you would like to find out more about which Nestlé brands are included in the scheme, please visit www.boxtops4books.co.uk
There are boxes in the school foyer for you to put your all vouchers in.
Please ask all your family members and friends to donate as many vouchers as possible to Etz Chaim.