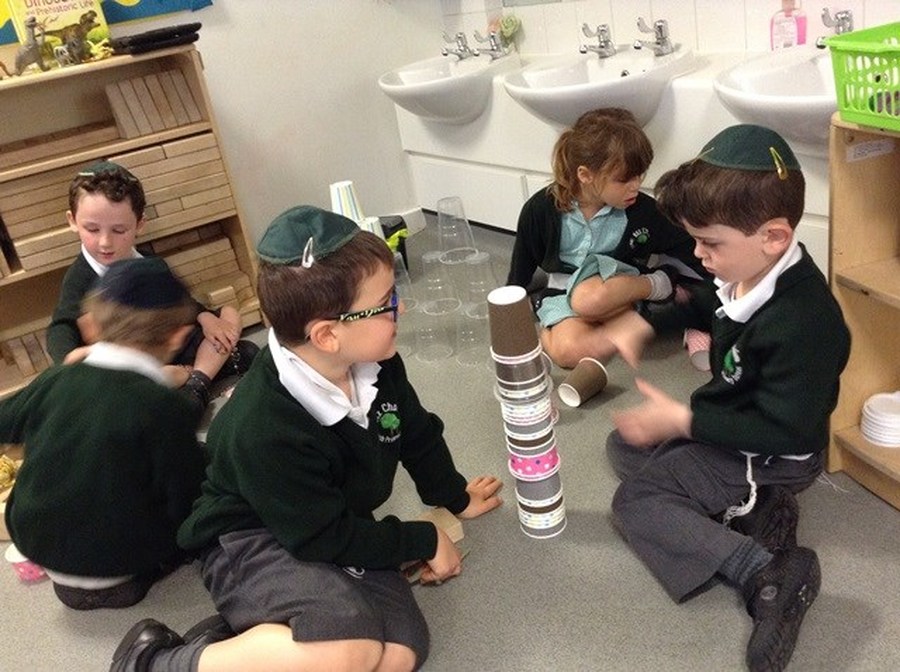 In the Summer Term Reception have continued to enjoy construction with blocks and cups and have made some fantastic structures.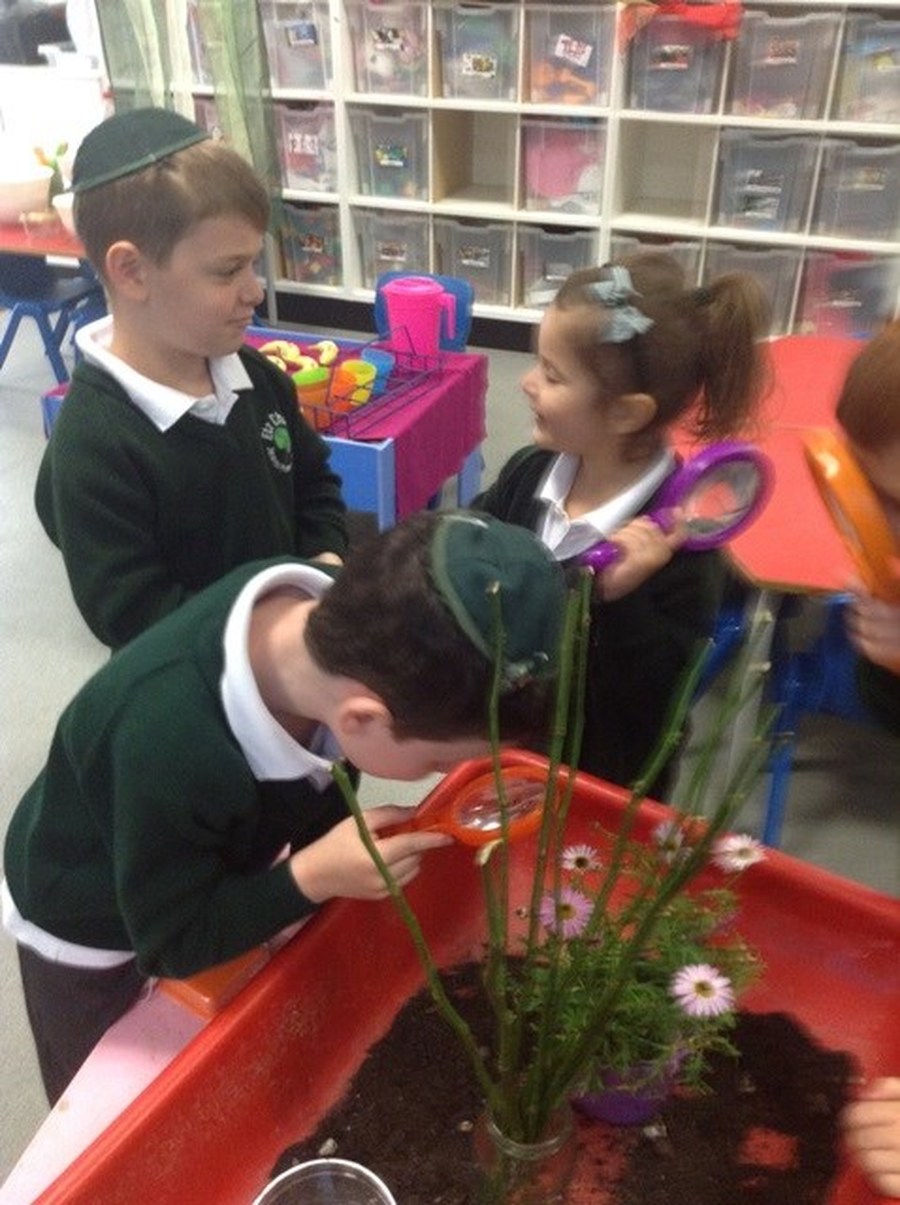 Reception have had an exciting half term learning about their new IPC topic of 'Plants and Flowers.' They have enjoyed comparing and contrasting dead and alive plants and flowers. The children have written about their differences. They have been on environment walks and have collected their own bags of plants and flowers to investigate and use in their art work.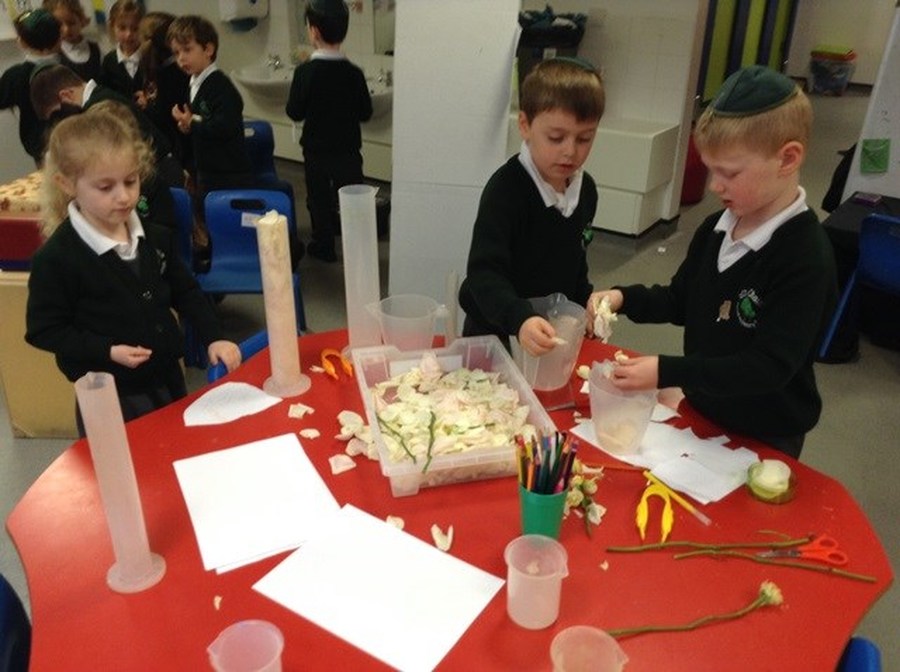 Reception have had an exceptionally busy term here they have enjoyed learning about their topic 'Up and Away.' The children have been exploring hot air balloons and what makes them fly.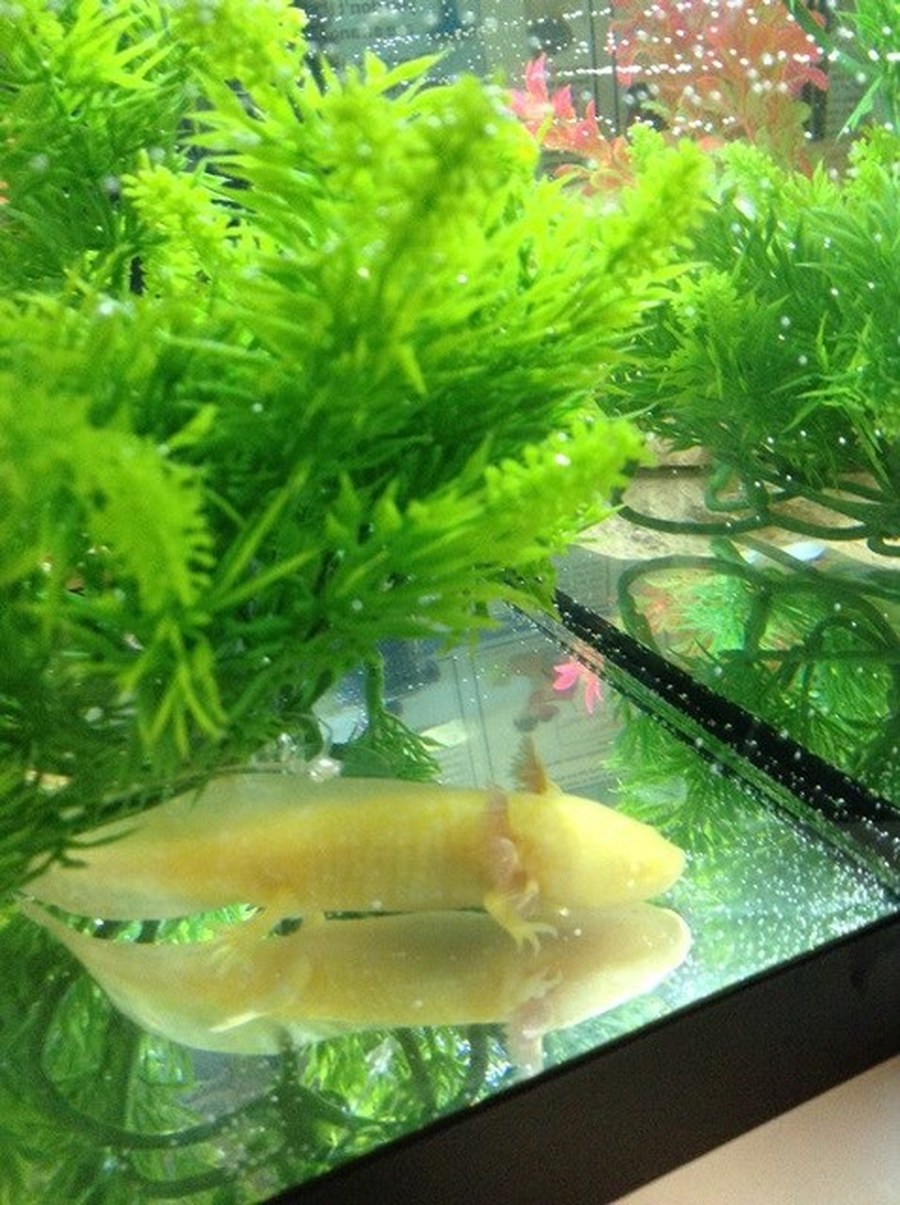 We welcomed a new class member Rex! The children have enjoyed feeding Rex, writing him letters and learning all about axolotls.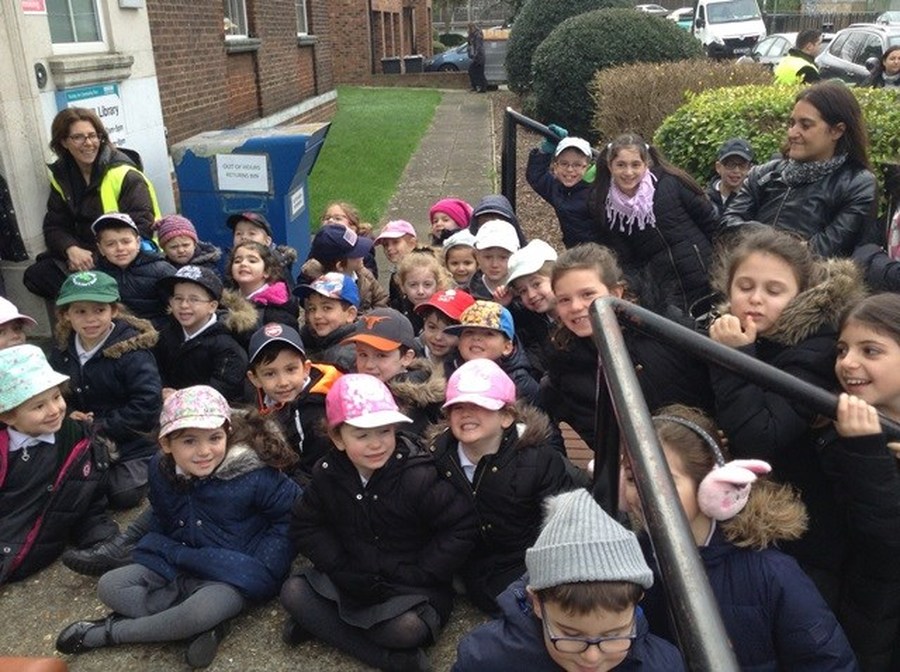 This term the children enjoyed going to the Library with the Year 3 children.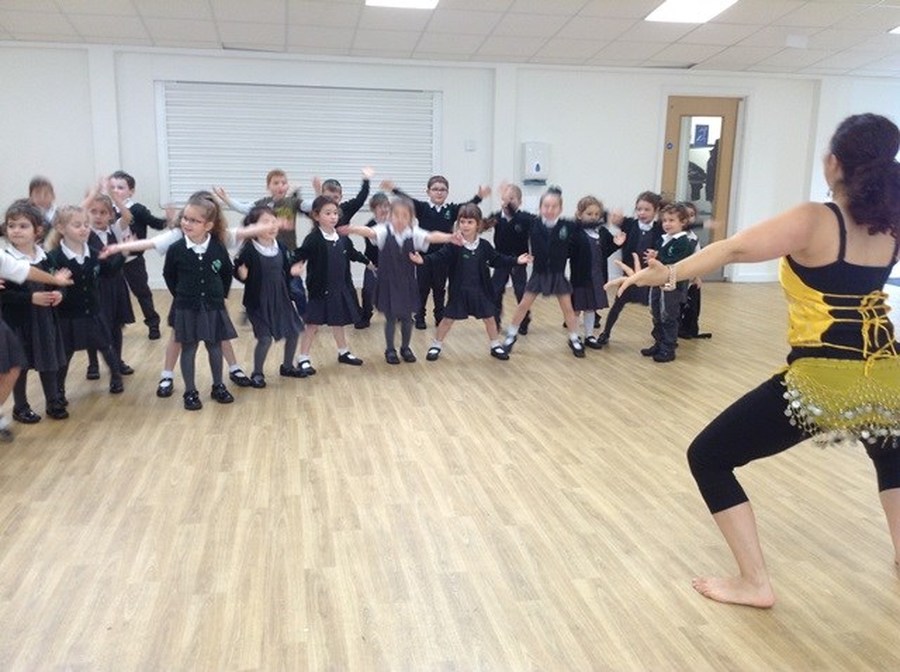 Reception enjoyed learning Bollywood style dancing to celebrate Diwalli. We learnt about the festival of lights, firework safety and created firework art.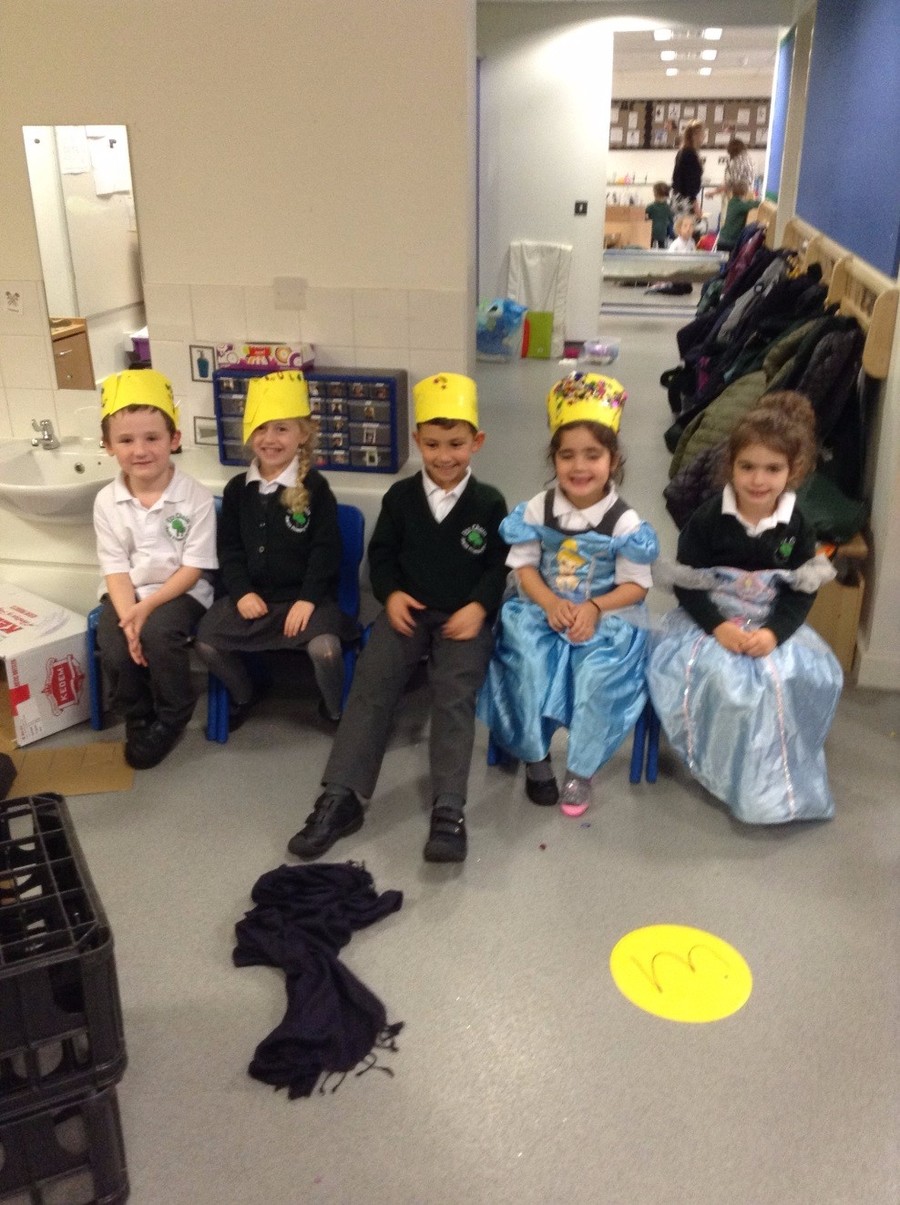 Reception enjoyed using the deconstructed role play area to create many play scenarios including Kings and Queens, a swimming pool and the homes of the Three Little Pigs.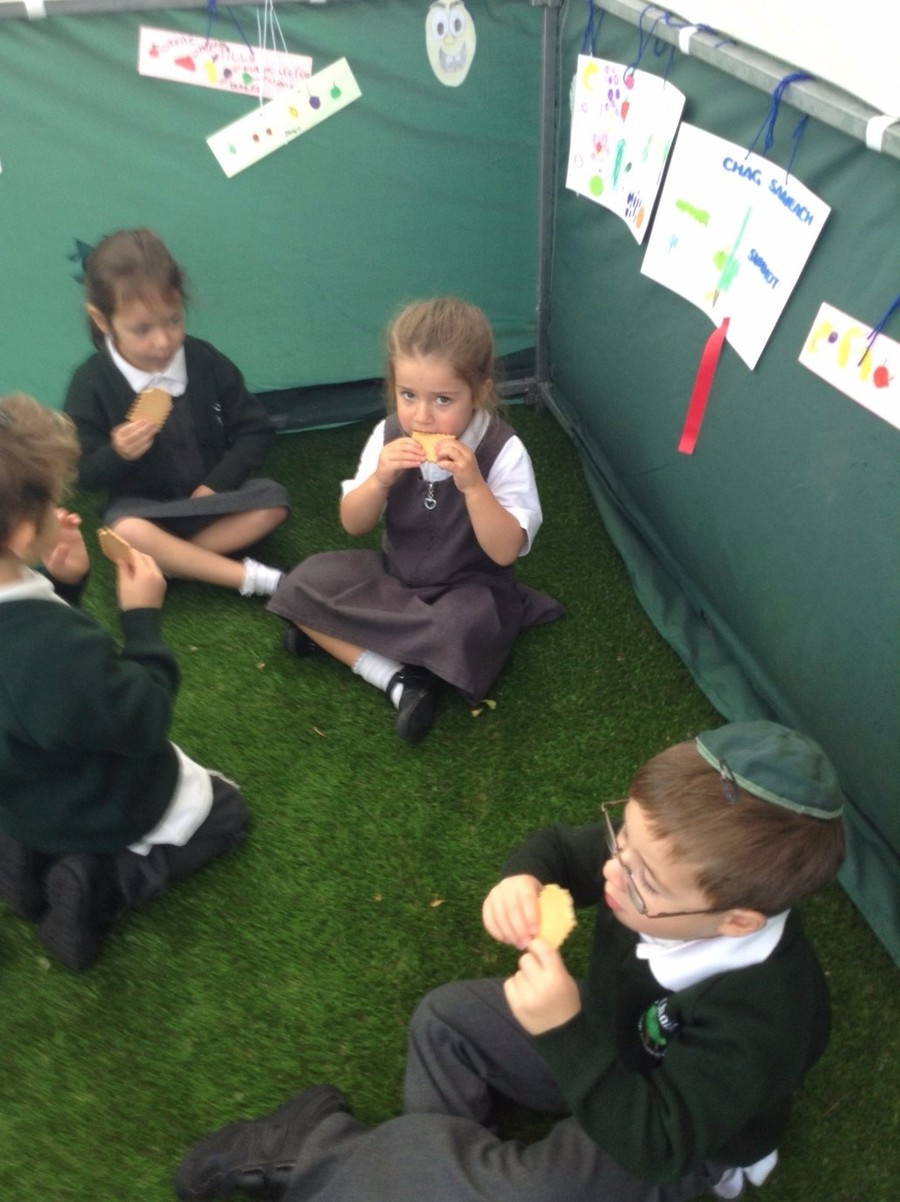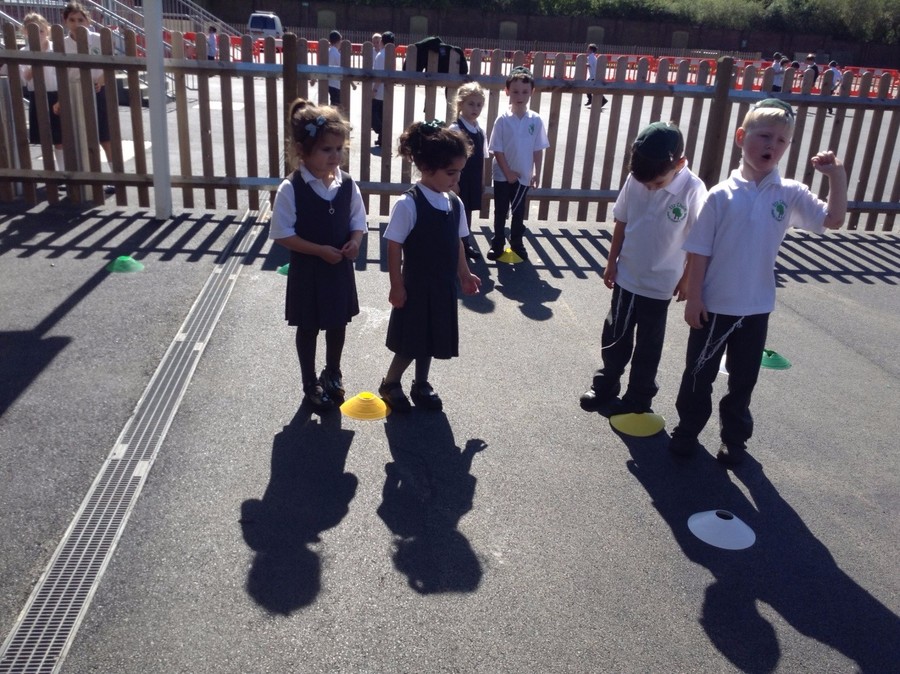 Football skills with Myron every Thursday!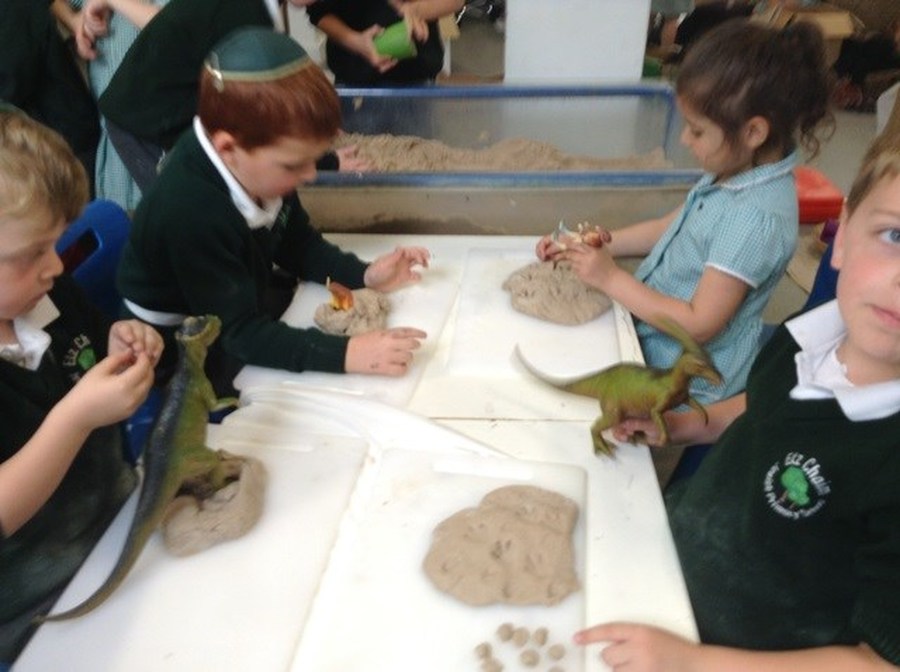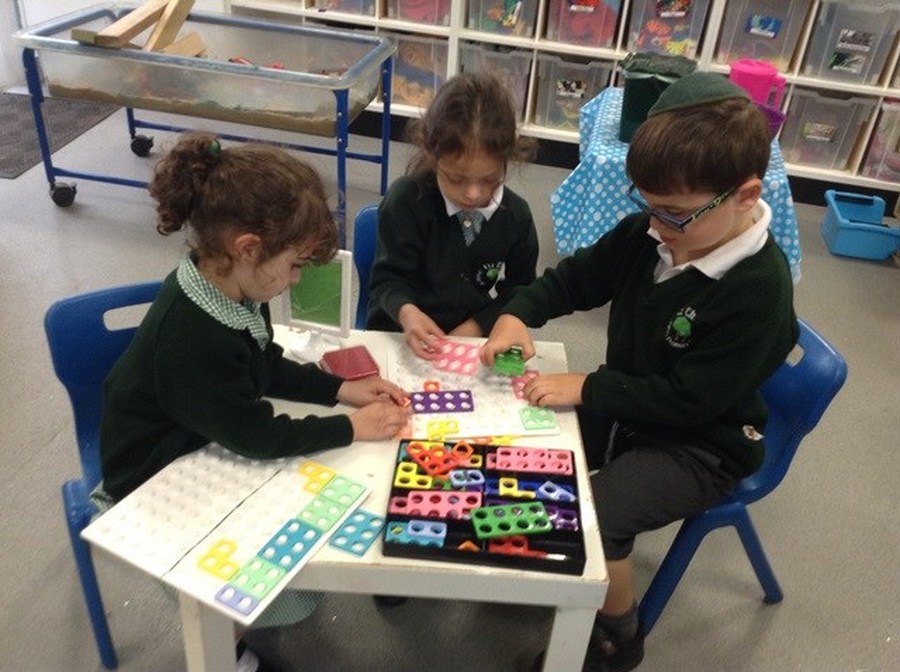 They have enjoyed working with Numicon to develop their mathematic skills further. They have been using Numicon to work out addition and subtraction problems.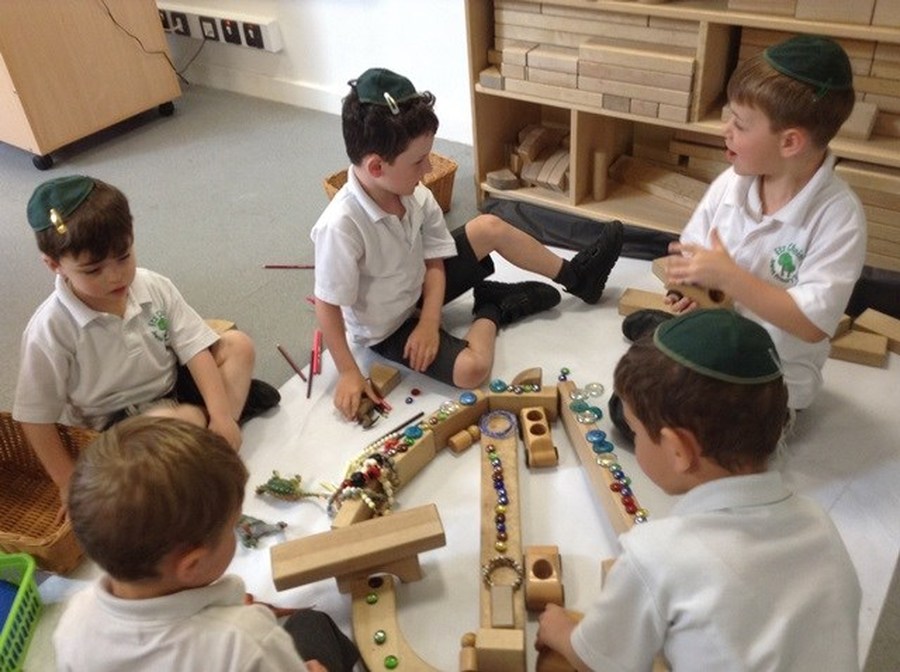 They have continued to develop our mathematic skills by learning about halving and subtraction. The children have been using numicon to problem solve mathematical sums and need to work out if the sums are true or false. The children continued to practise our letter formation which is a whole school priority.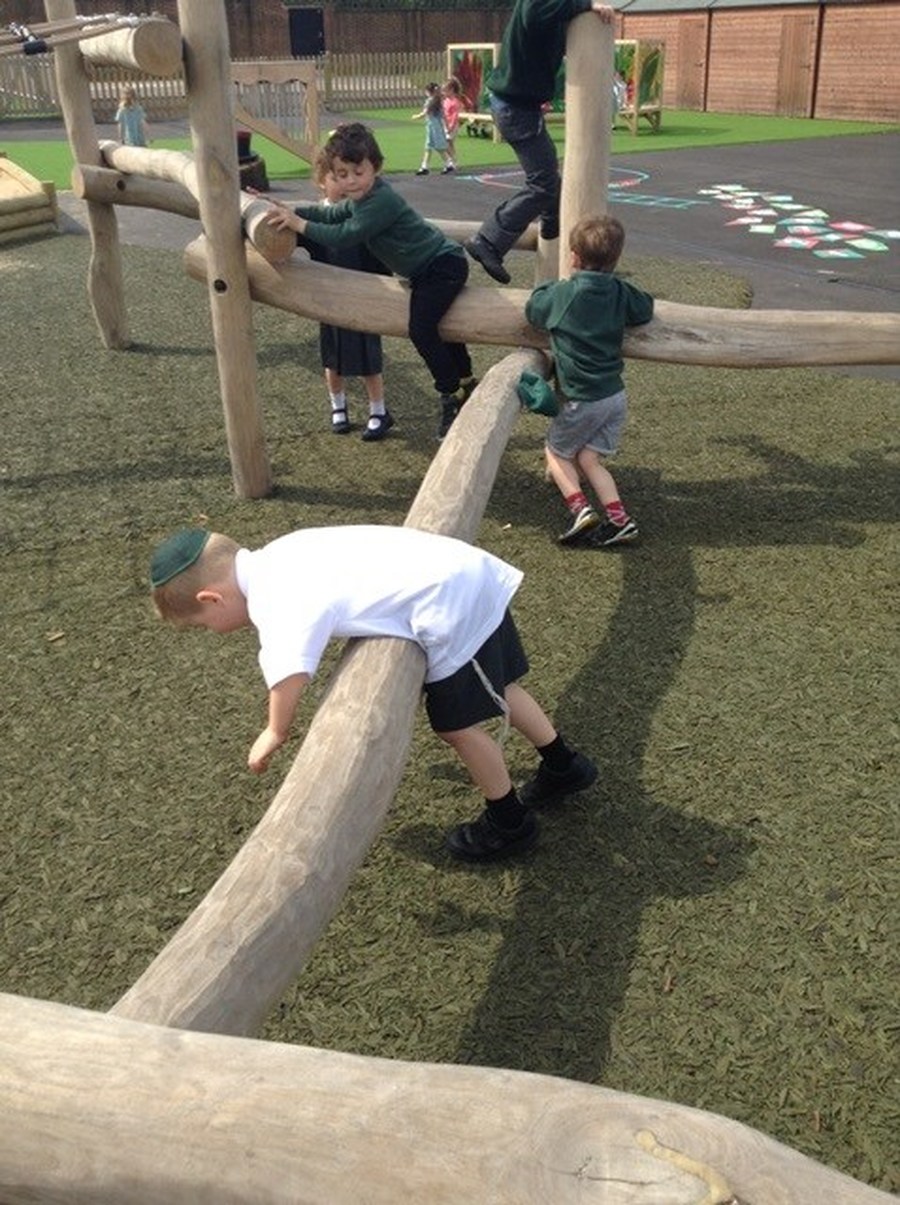 They have continued to develop our physical development and the children have particularly enjoyed enhancing their ball skills. The children have developed muscle strength through gross motor activities in the Foundation Stage playground and the whole school playground.
A favourite this term has been our shop role play. The children have enjoyed using money to buy different things form the shop. Many of the Reception children enjoyed being the shop keeper and selling all the different things.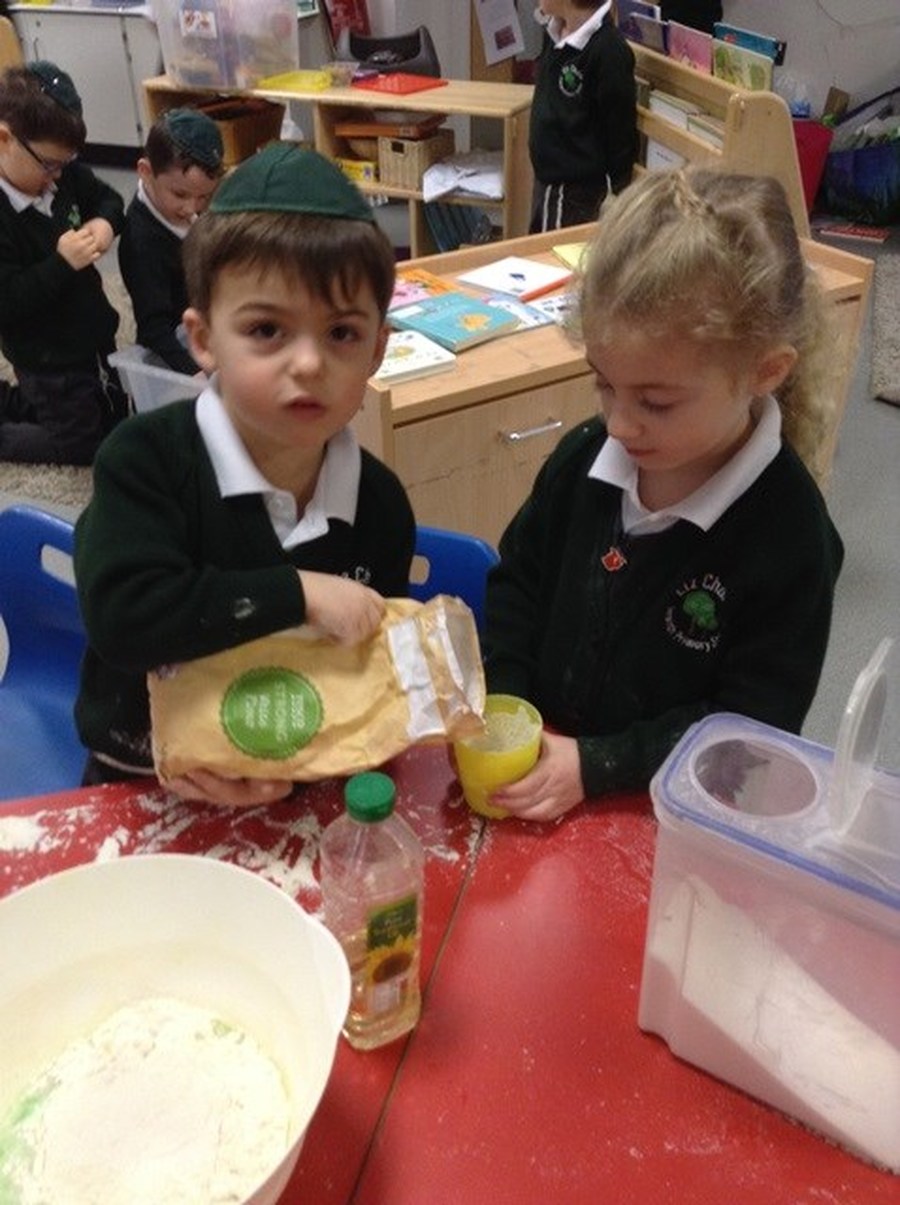 This term we have also enjoyed cooking. We have cooked biscuits, cakes, pancakes and challah.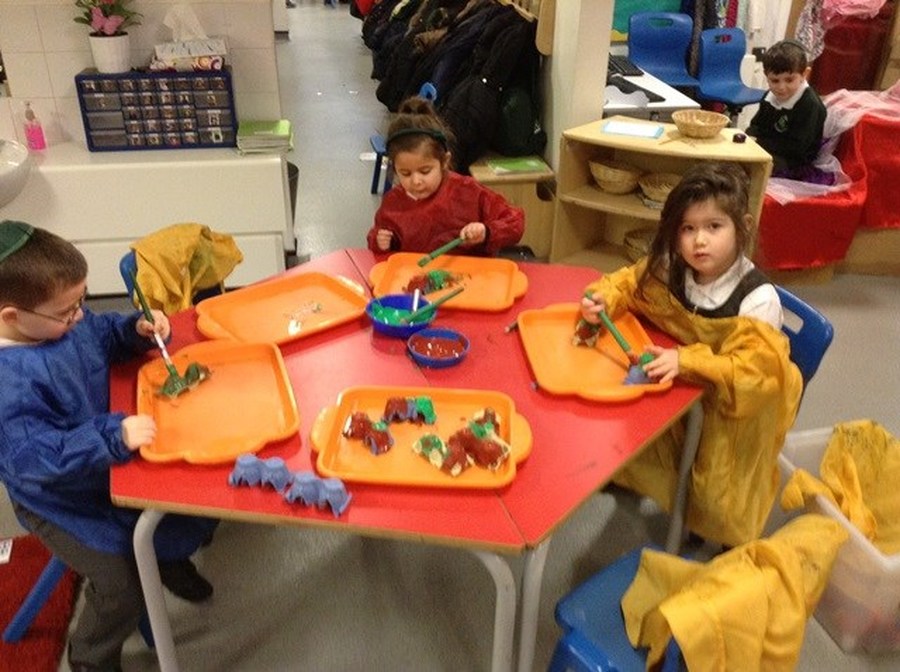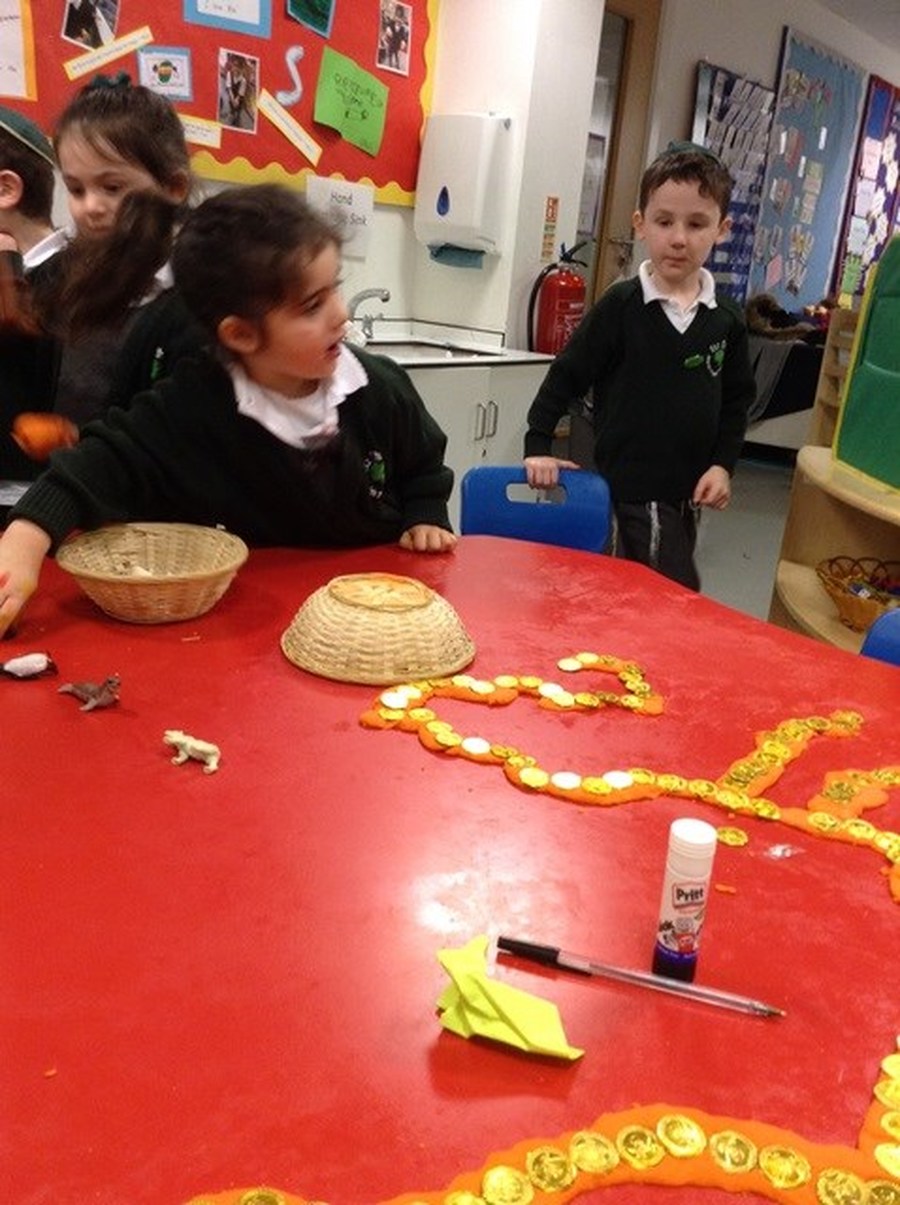 This term our IPC topic was Treasure. The children enjoyed learning about pirate treasure, finding treasure, creating treasure maps and talking about what they would put in their own treasure map.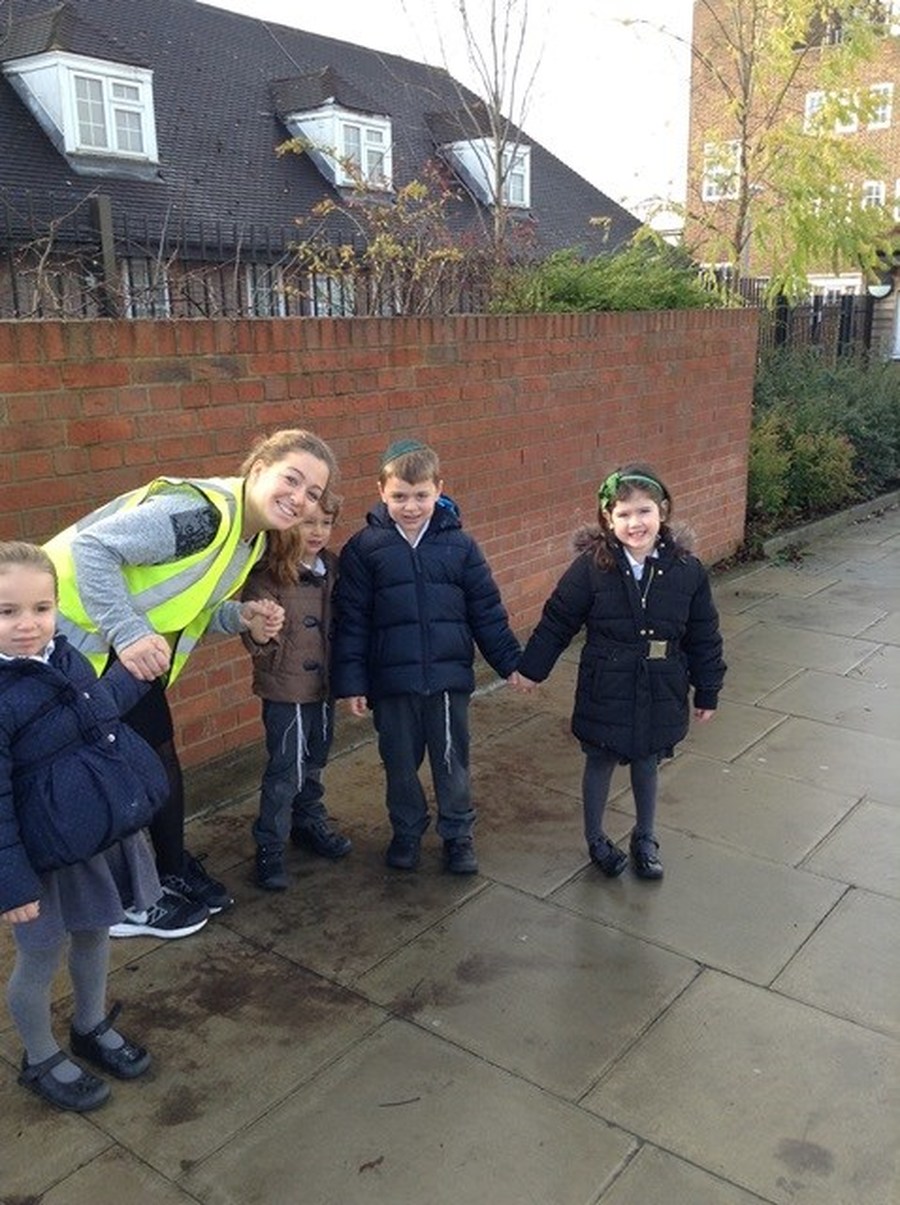 We enjoyed crossing the road for Road Safety Week. We learnt about the right way to cross the road, the signs on the roads and role played this in the outdoor area.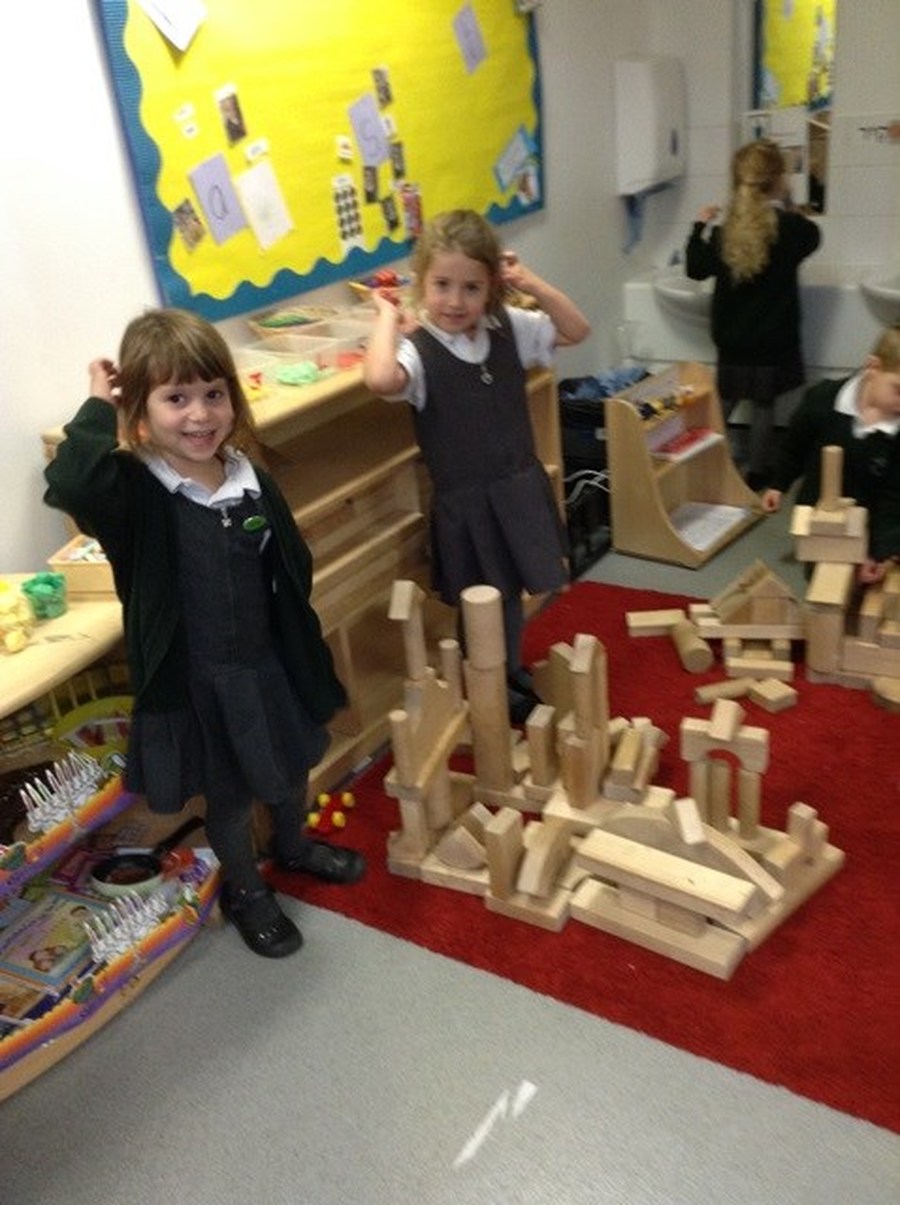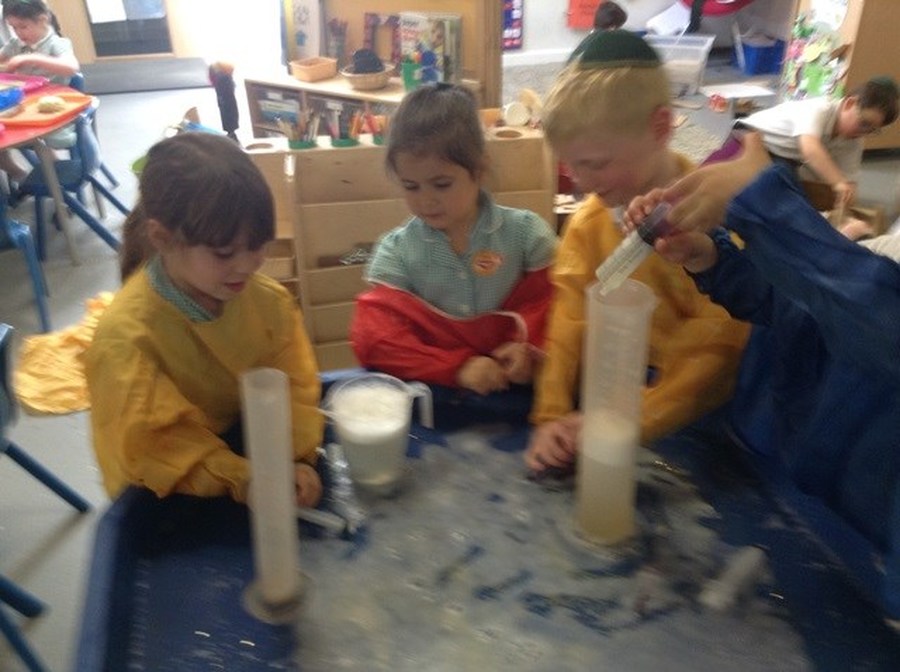 They continued to enjoy water play using syringes and pipettes.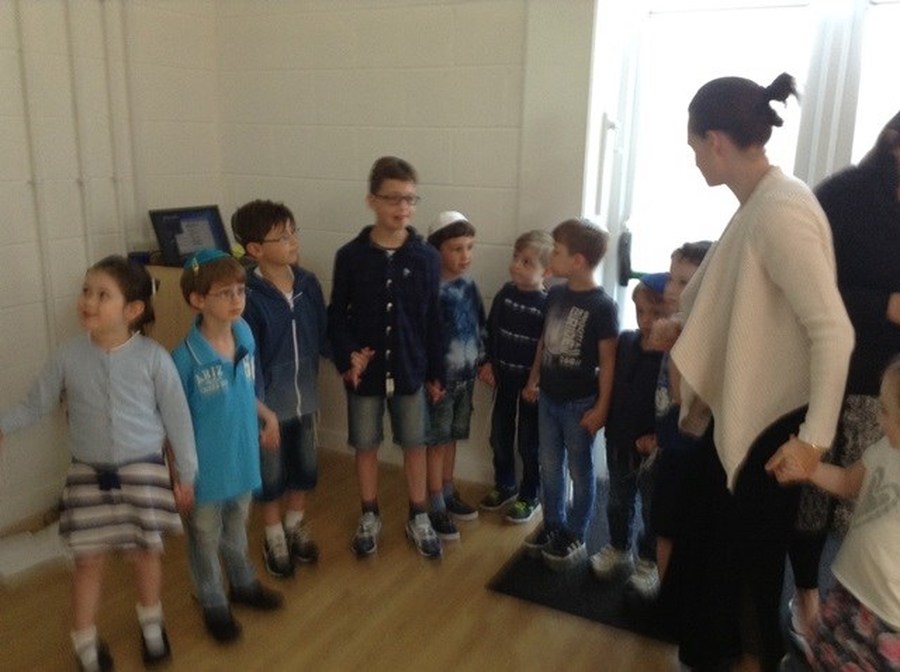 The children have enjoyed celebrating Israel's Birthday where they got to dance with their parents in an Israeli dance workshop. The children are looking forward to now celebrating the Queen's birthday and are starting to prepare resources and songs for the garden party.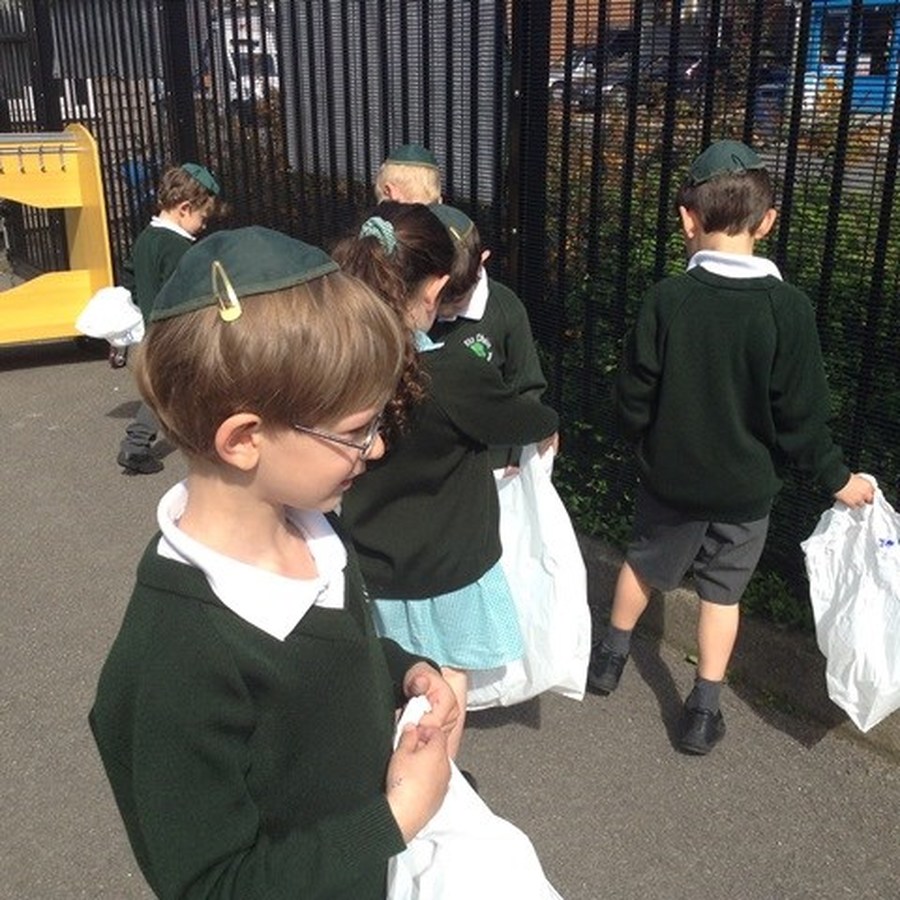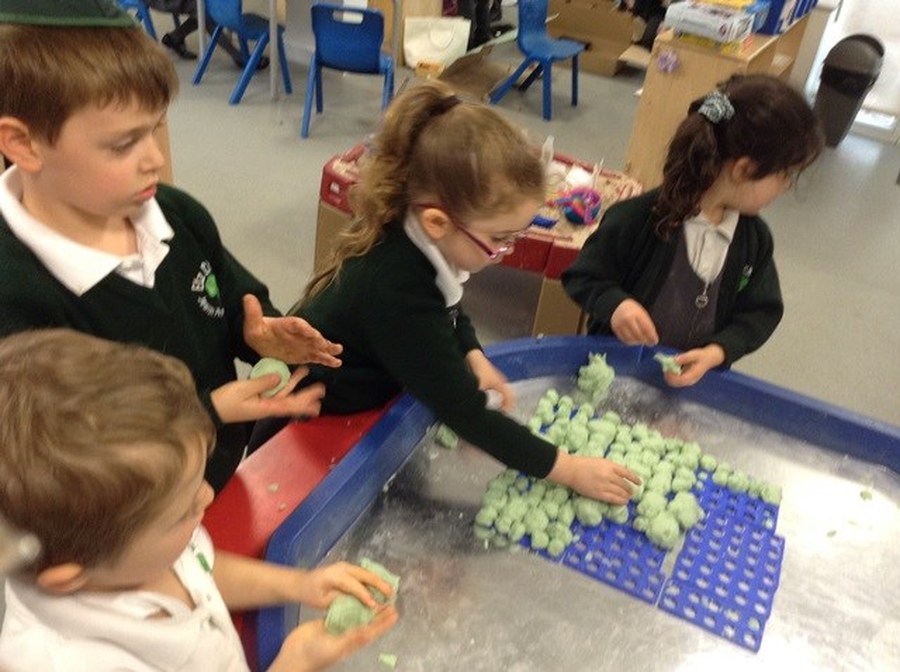 The children have enjoyed learning to count in ten's. They can now use Numicon to show their learning and initiated using play dough to help them count the holes. In addition to this the children have been exploring flower petals. They have been estimating how many petals fit in different sized containers. Many of their estimations were wrong so they had to find out the right number of petals.
For Book Week the children enjoyed listening to the author Gareth P. Jones. The children also enjoyed having their parents in and acting out the story Are You the Pirate Captain?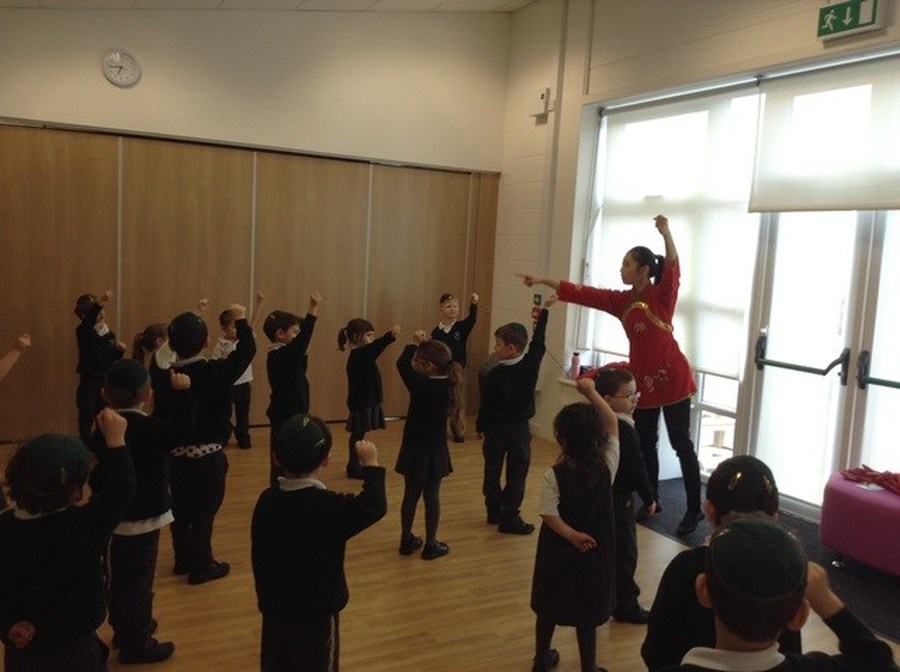 We celebrated Chinese New Year by enjoying a Chinese Dance Workshop, learning about the great race and mark making with Chinese numerals.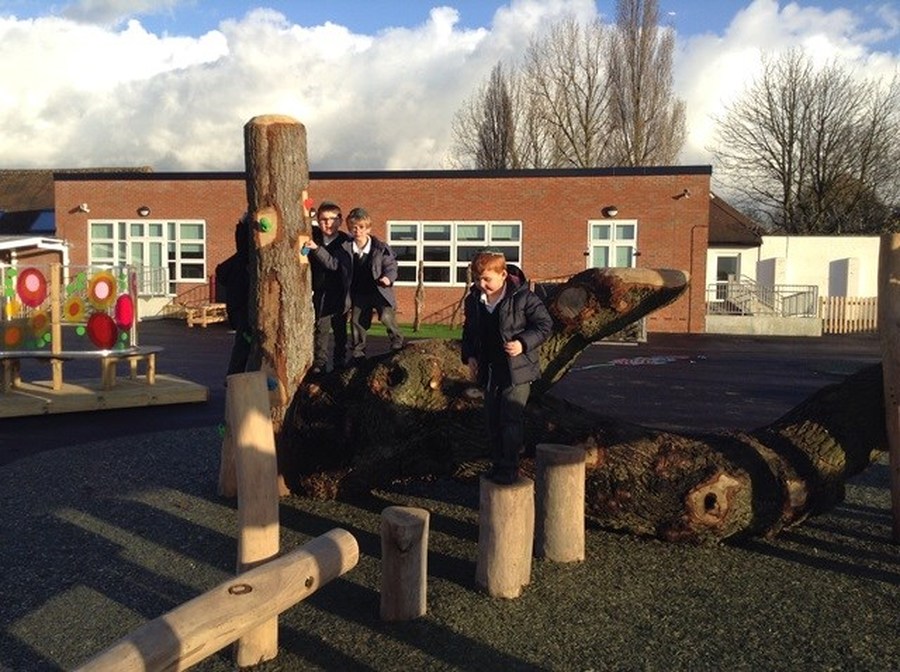 We enjoyed exploring the new play equipment. We were able to take risks and develop our negotiation and gross motor skills.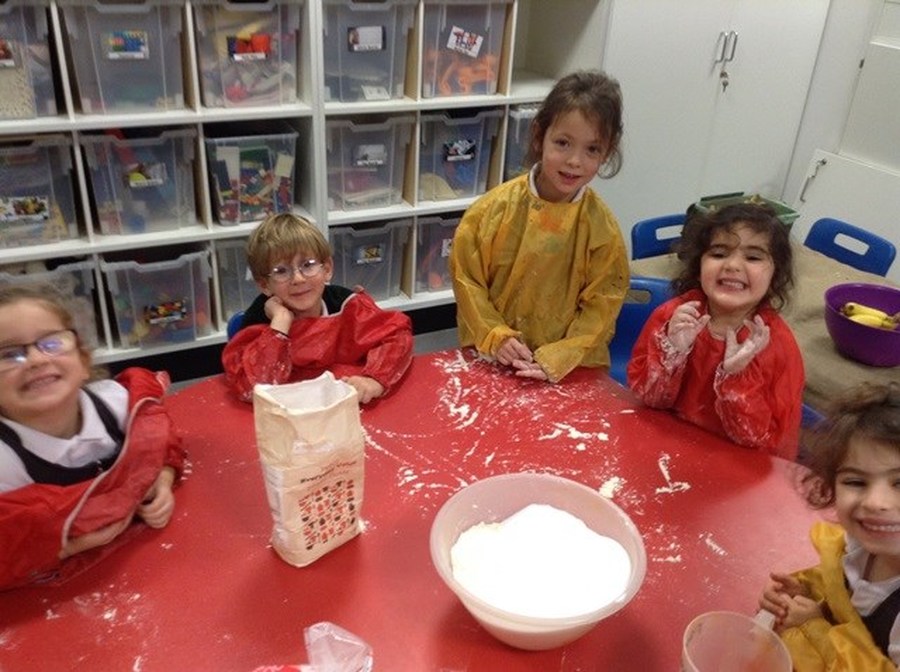 The children celebrated and learnt about Succot in the school Succah. We created beautiful decorations to hang.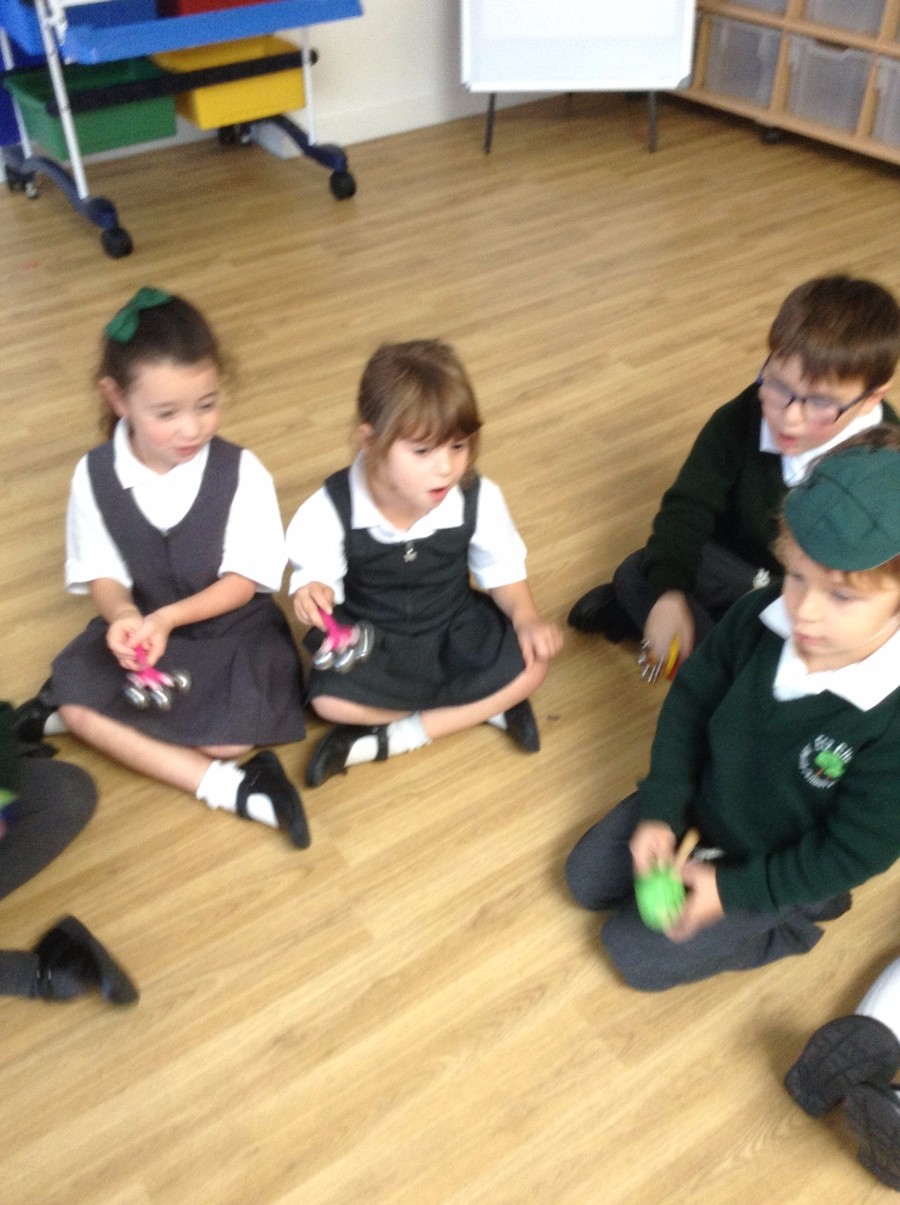 Every Friday morning the children have Music where they are learning the different names and sounds percussion instruments make. Reception also practised using their singing and talking voices.