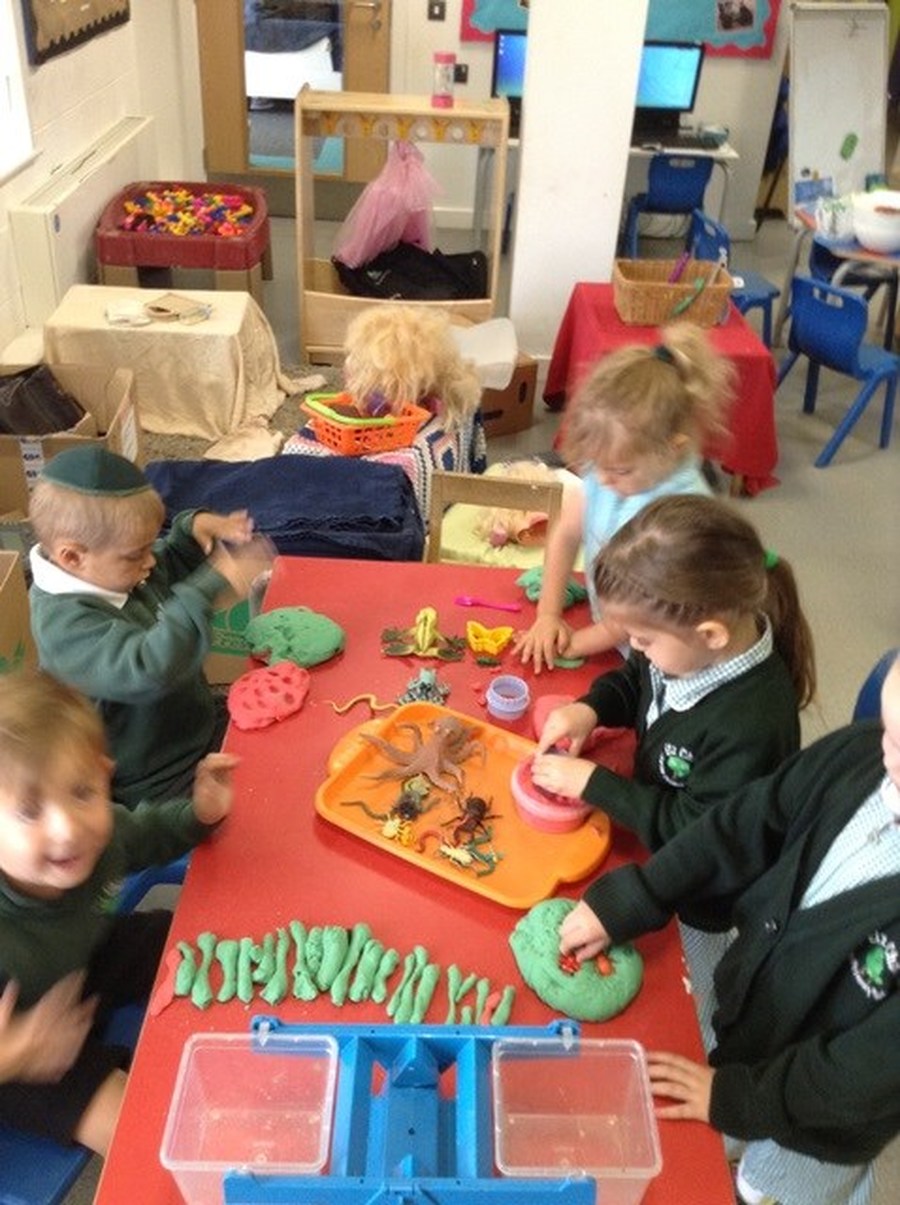 This term in Nursery the children have developed their fine motor skills by making Minibeast with playdough.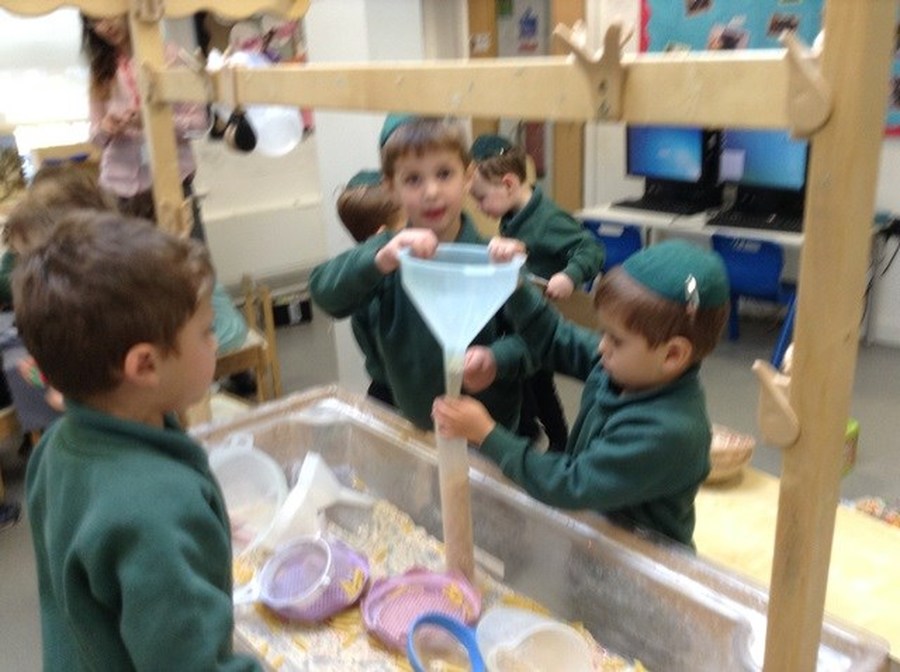 This term has been jam packed for Nursery. They have enjoyed learning lots of different skills.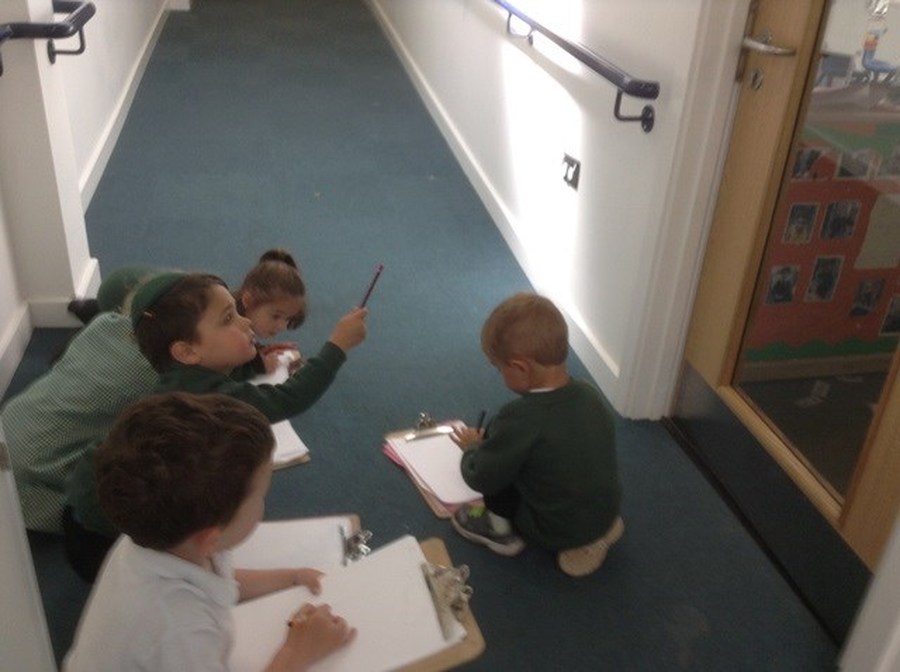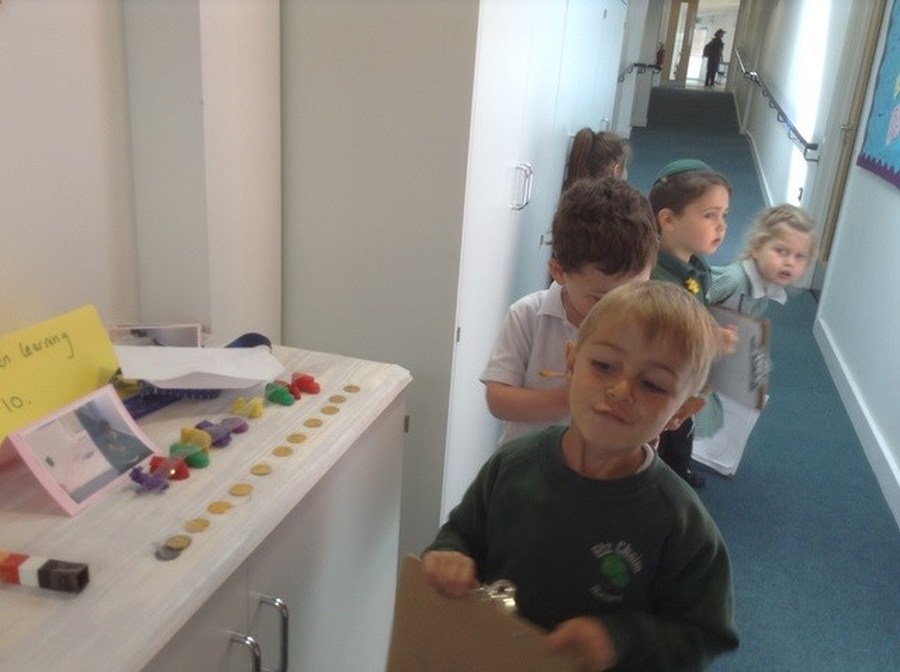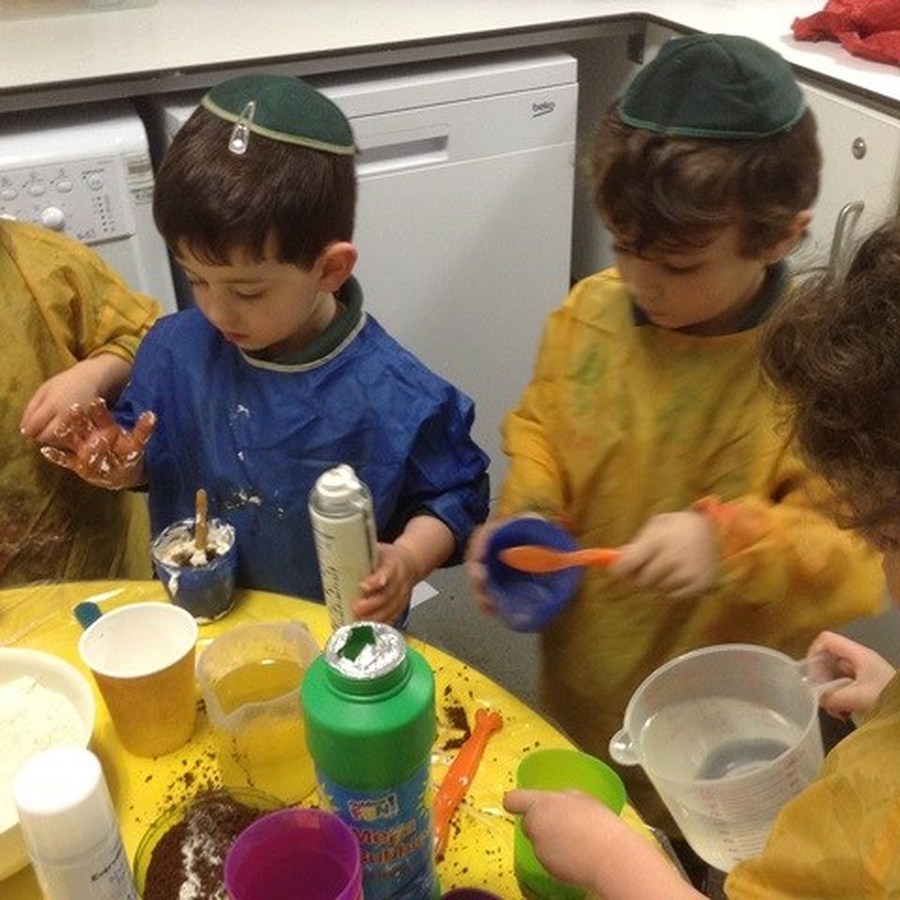 The children particularly enjoyed making potions for our potion shop. They decorated and sold their own potion bottles.
This half term Nursery have enjoyed learning about Fairy Tales. Their favourite Fairy Tale was The Three Little Pigs where they were able to sequence the story. They also enjoyed making their own houses out of straw, bricks and twigs.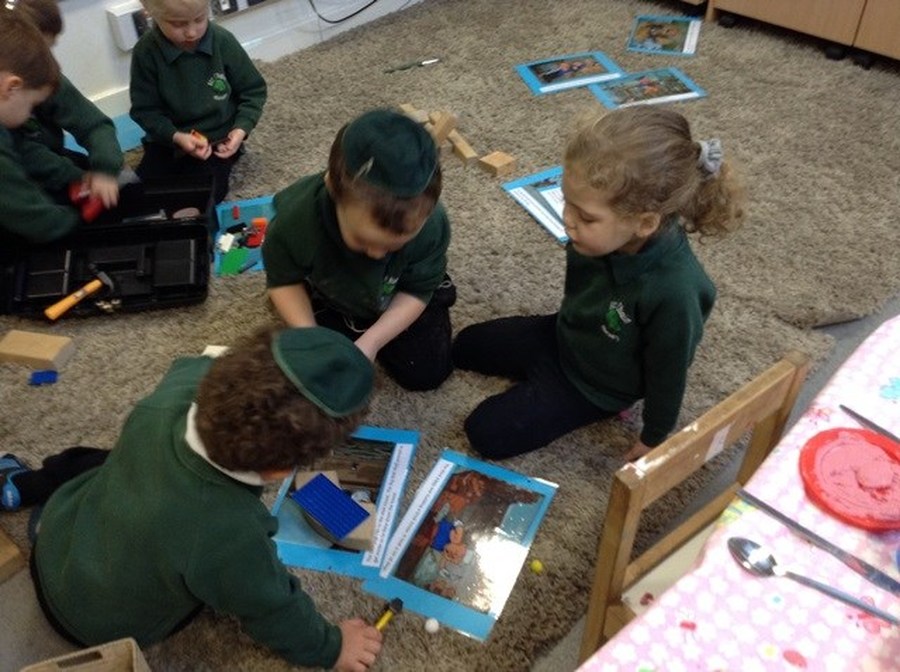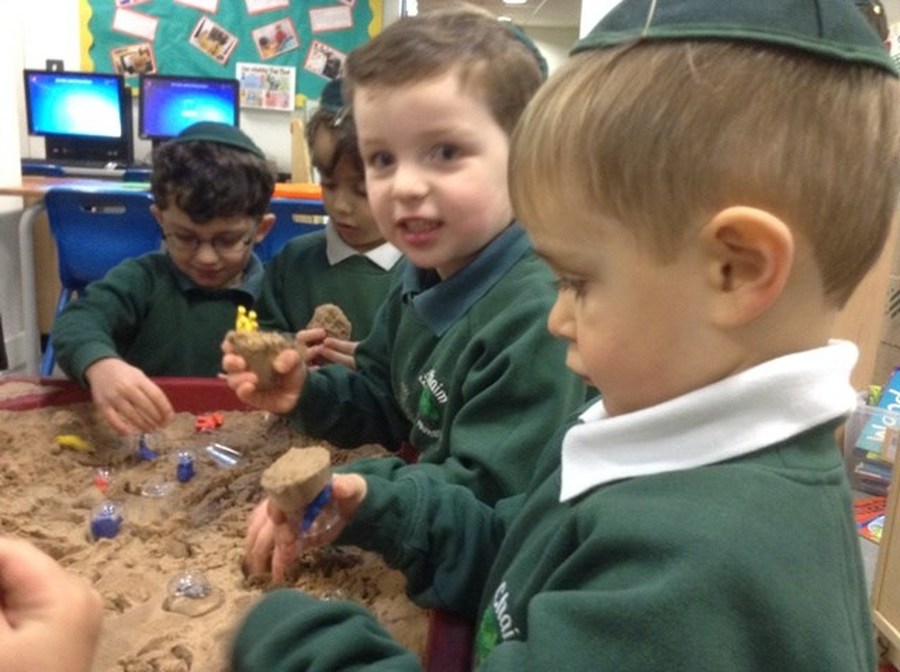 The children have enjoyed learning about the IPC topic of 'Animals,' where they are now able to describe and differentiate between different types of animals. We have enjoyed lots of animal small world play and our favourite stories from this term have been 'Giraffes can't Dance' and 'The Bog Baby.'
This term Nursery have enjoyed learning about themselves. They have talked about themselves and their families and the children especially enjoyed making their self- portraits.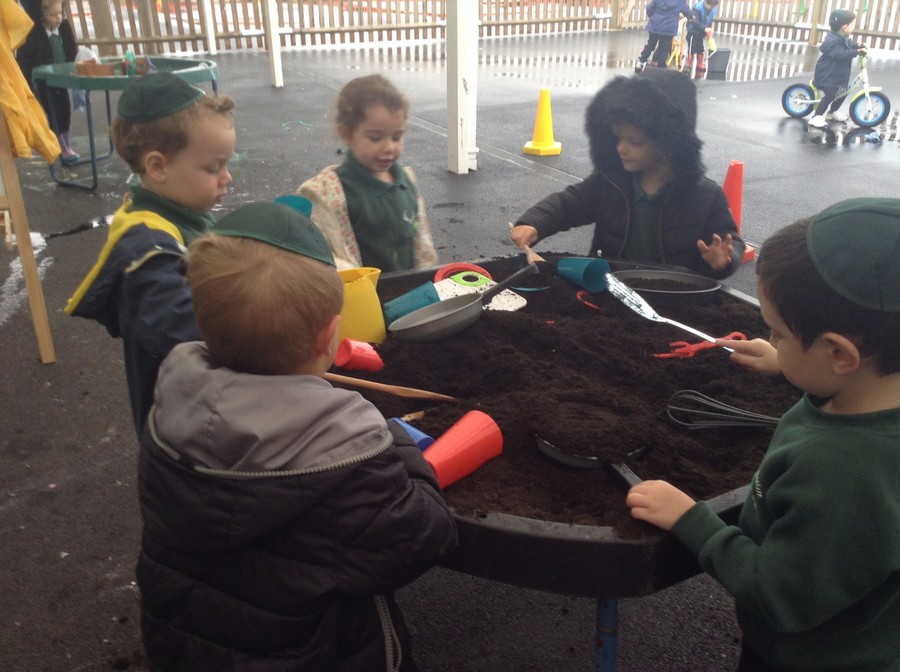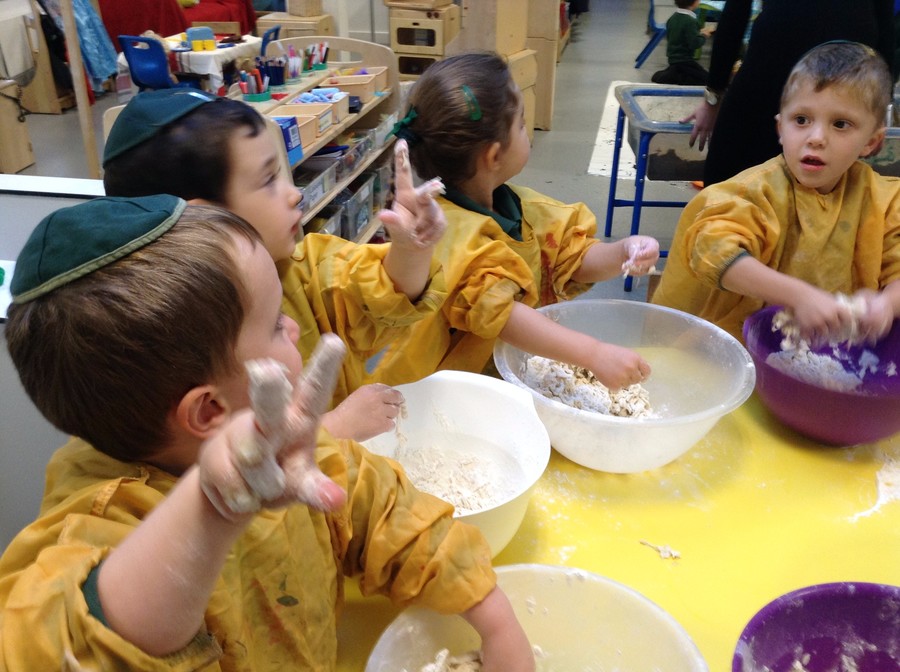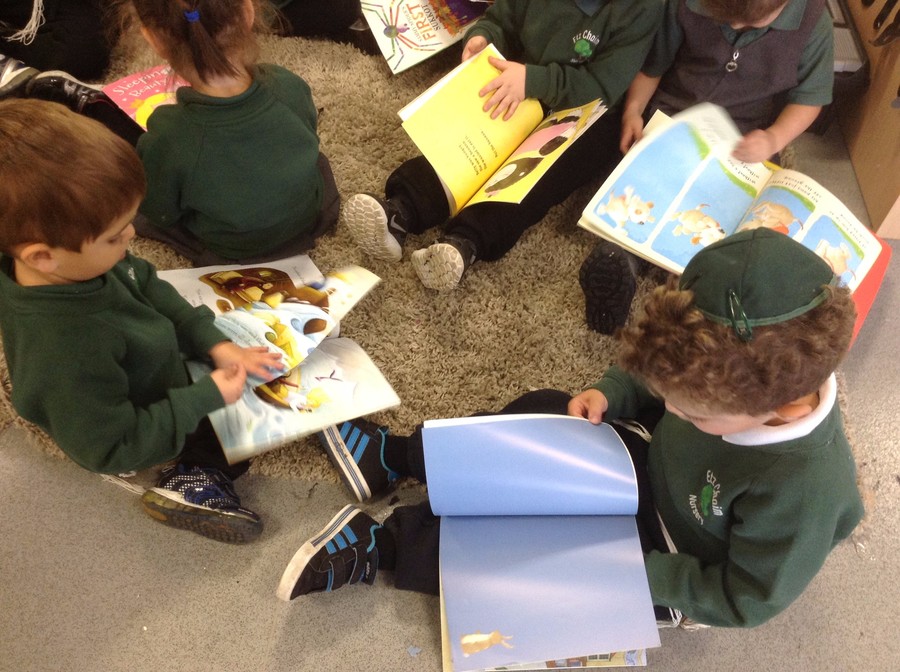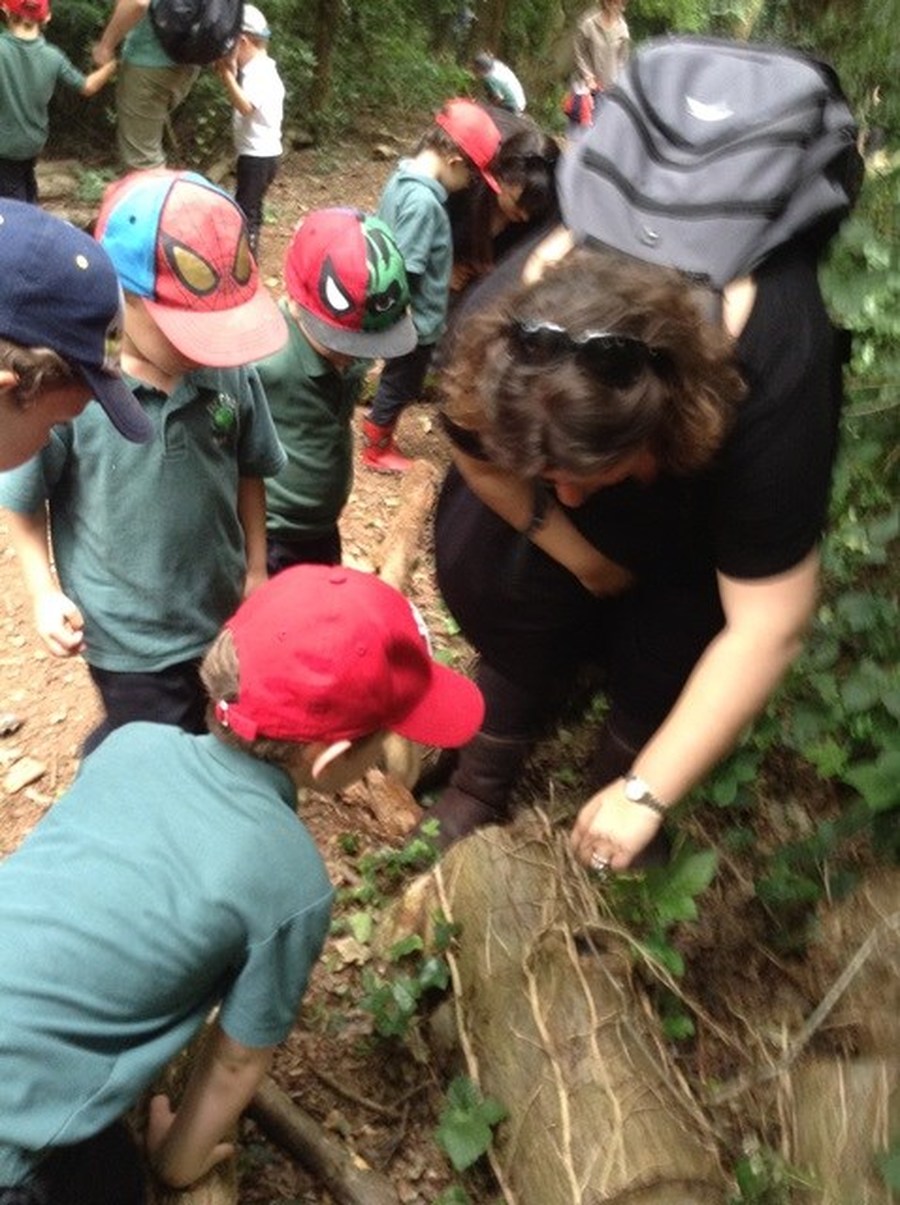 The children thoroughly enjoyed their trip to the Welsh Harp looking for Minibeast.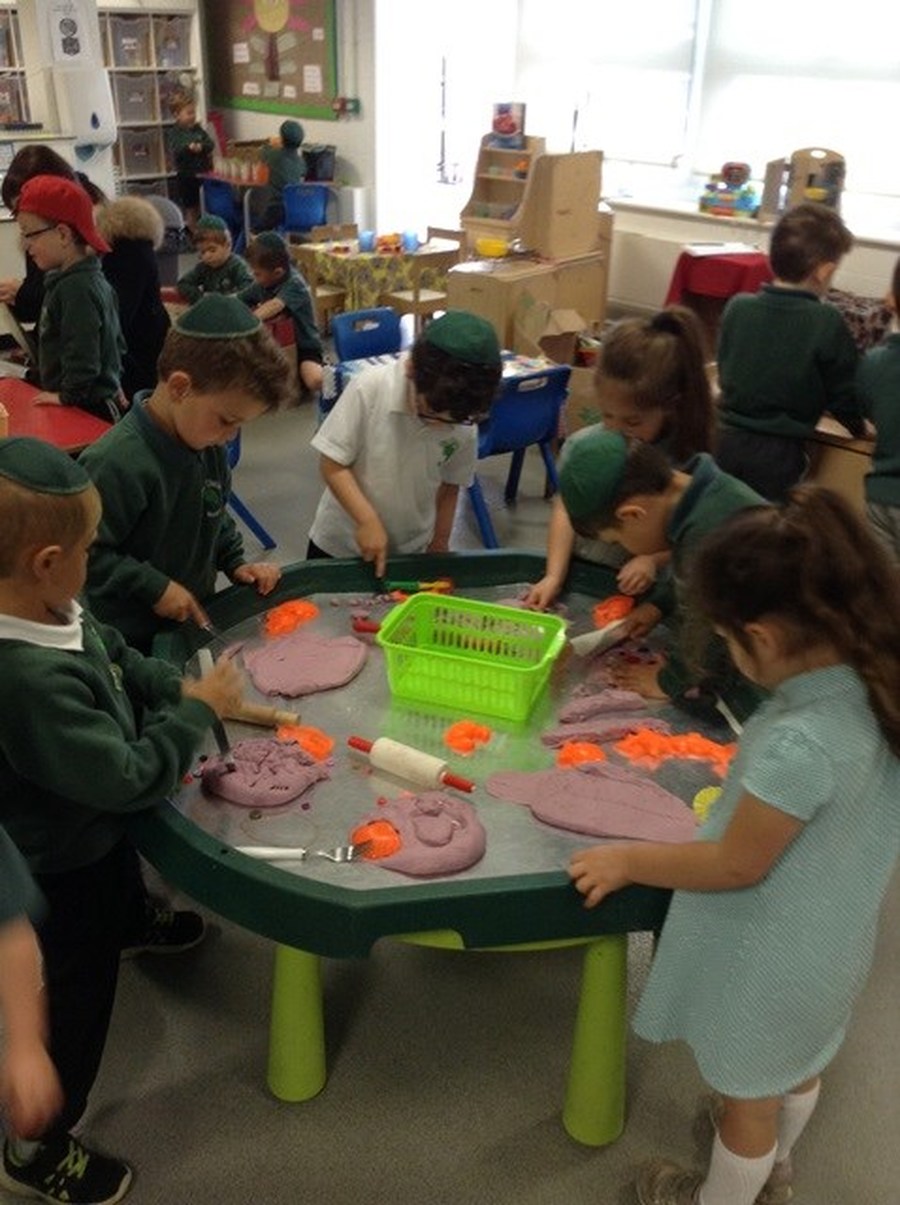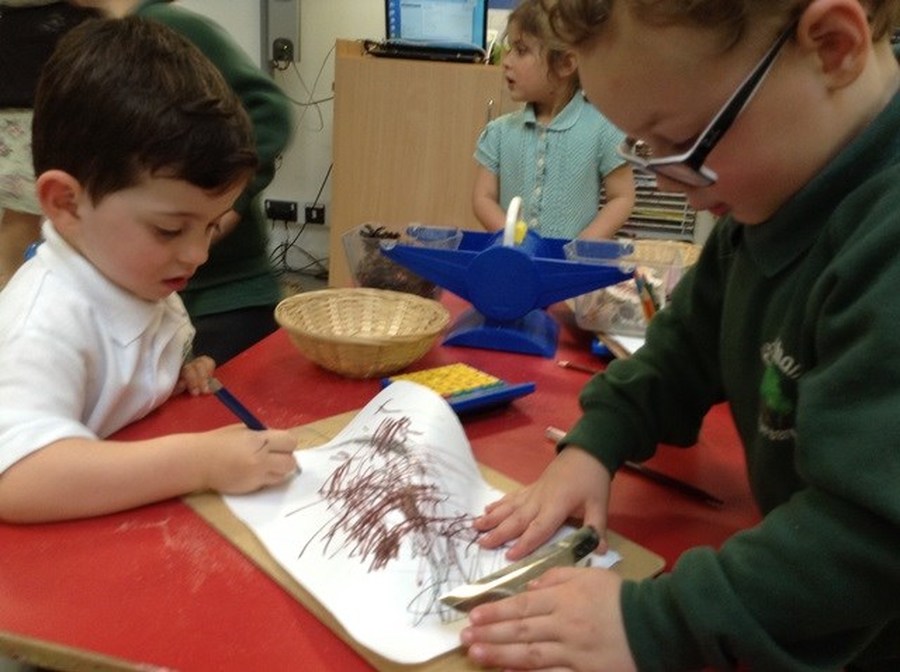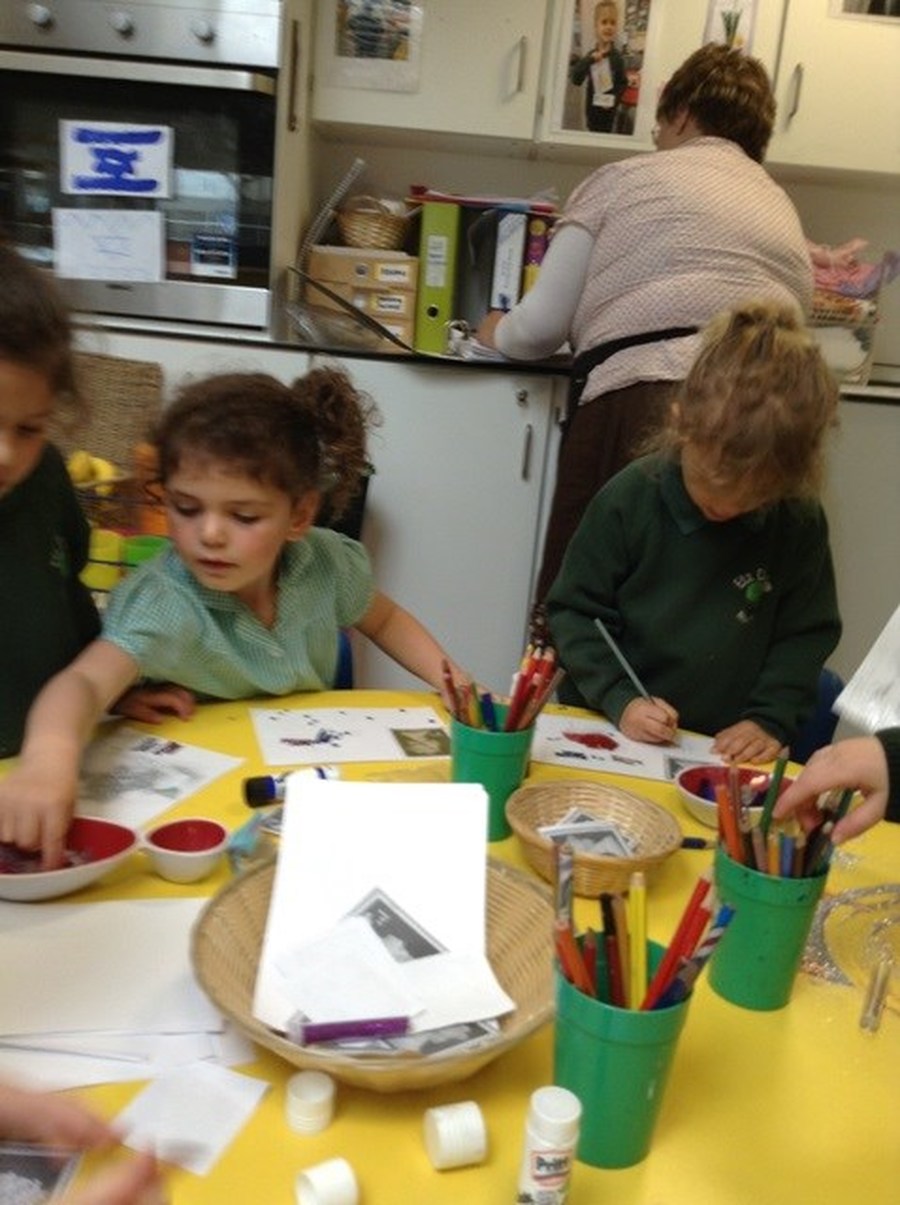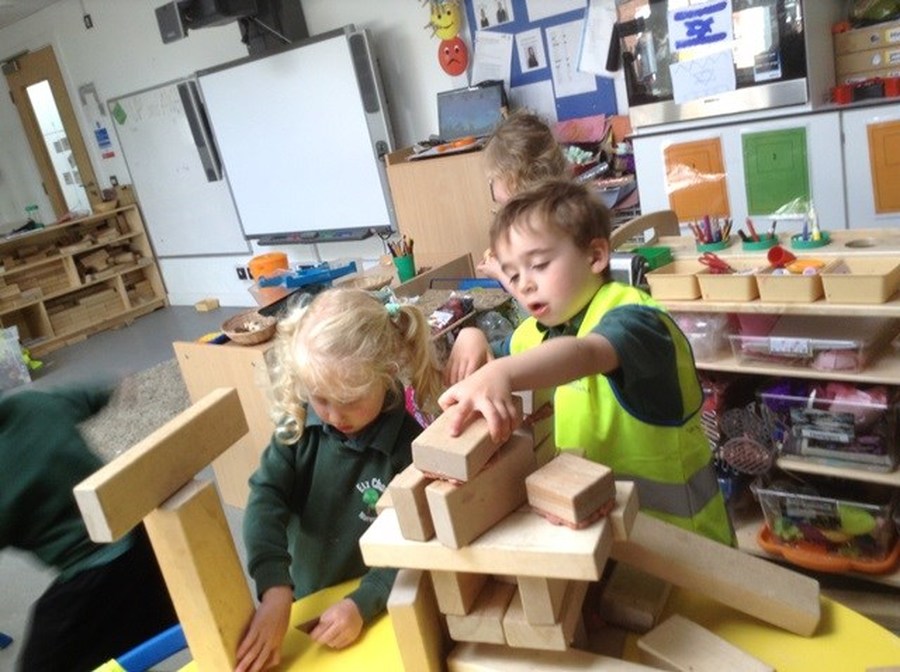 We have also been exploring shapes in our school environment, finding them in the most unusual places! We took an IPad with us to take photos of the shapes we could see.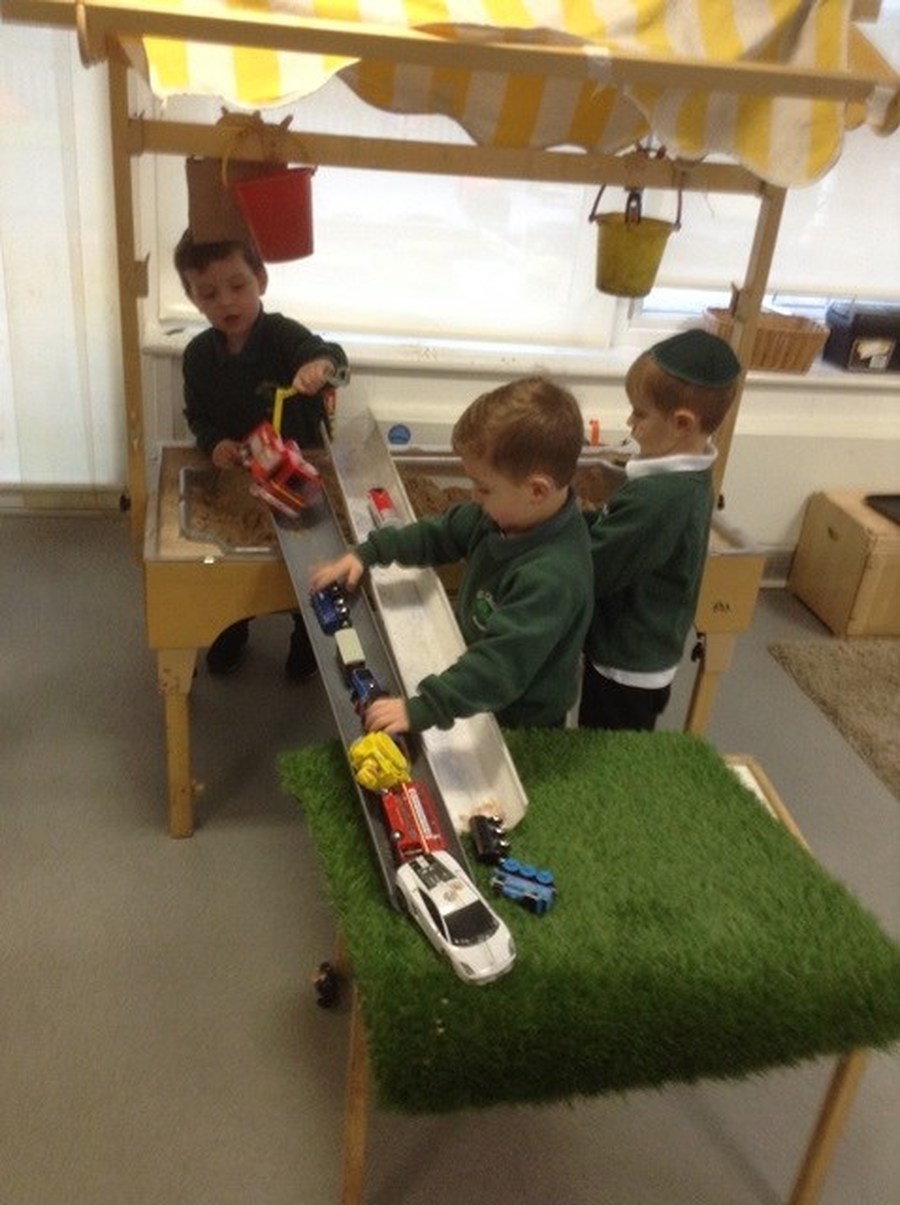 Nursery has had a busy half term where they have enjoyed learning about their IPC topic 'Houses and Homes.'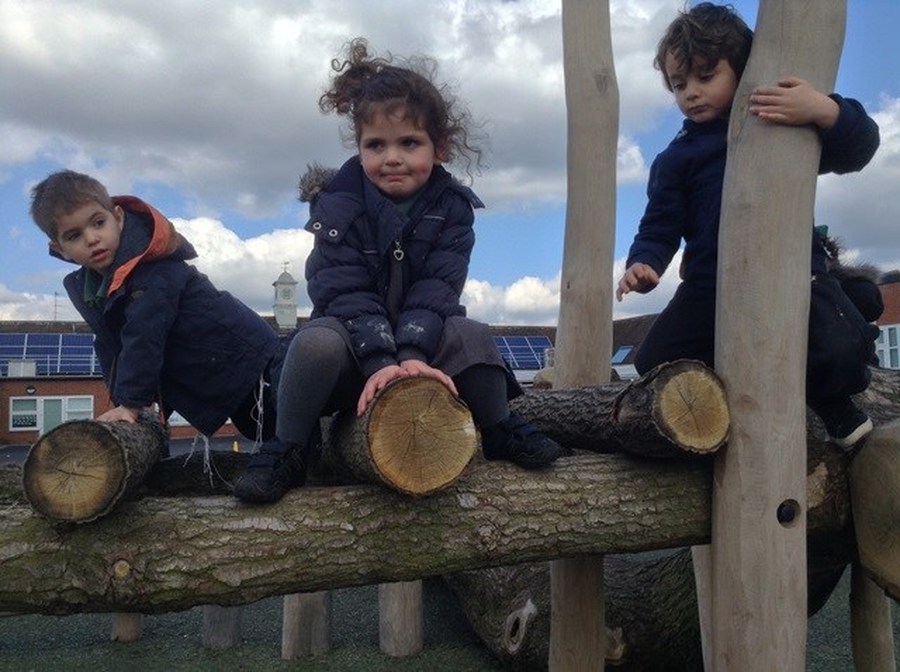 It has been fantastic to see the Nursery children developing their Gross motor and fine motor skills through lots of P.E sessions and some access to the big playground. The children have been taking risks and pushing themselves to try things they would not usually try.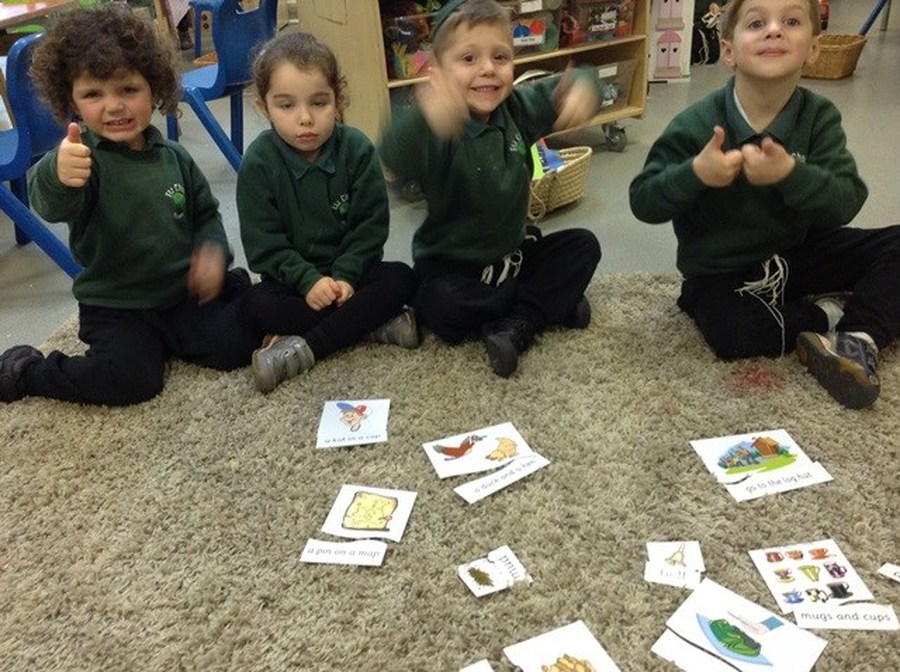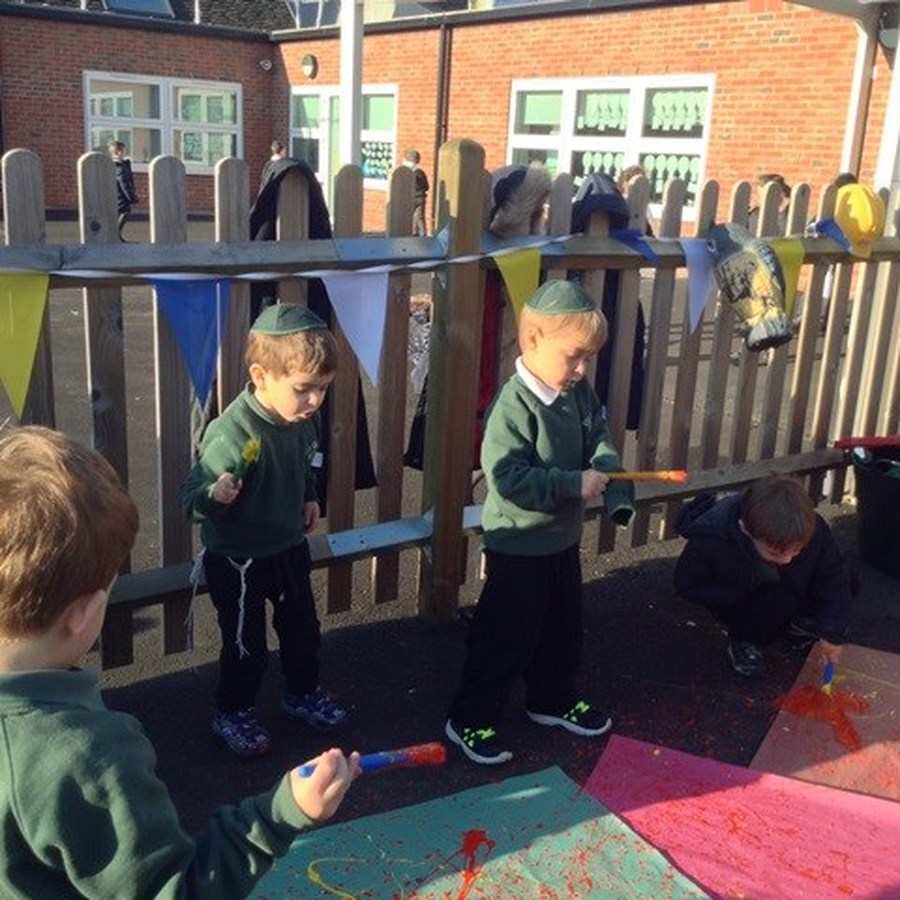 The children loved Art Week. The most popular activity was paint splattering outside. The children were able to make different effects on their paper by splattering different coloured paints. This was good for developing the children's fine and gross motor skills.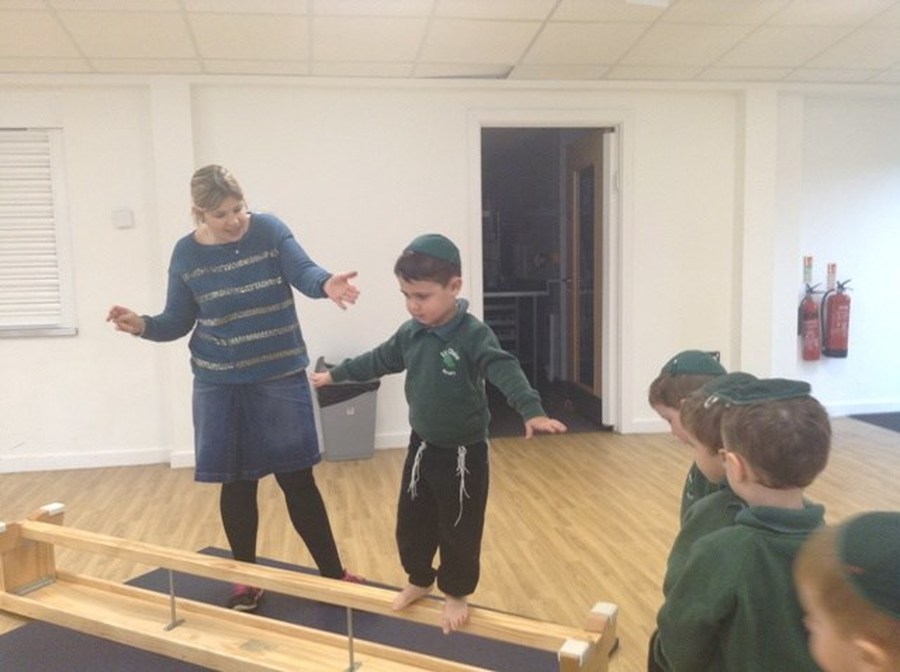 The children enjoyed learning about how to cross the road safely. We went on a walk down Daws lane and learnt how to cross the road. We learnt the new phrase 'Stop, Look and Listen.' We enjoyed role playing how to be safe on the roads outside.
They loved celebrating all the Chaggim and learning about Succot and Simchat Torah. A highlight was baking lemon cake and making lemonade to drink at their Succah party. They have also been making Succahs using giant blocks and art and craft material, singing songs for Succot and learning the Brachot.
They took part in a workshop, learning how to keep their teeth clean and healthy.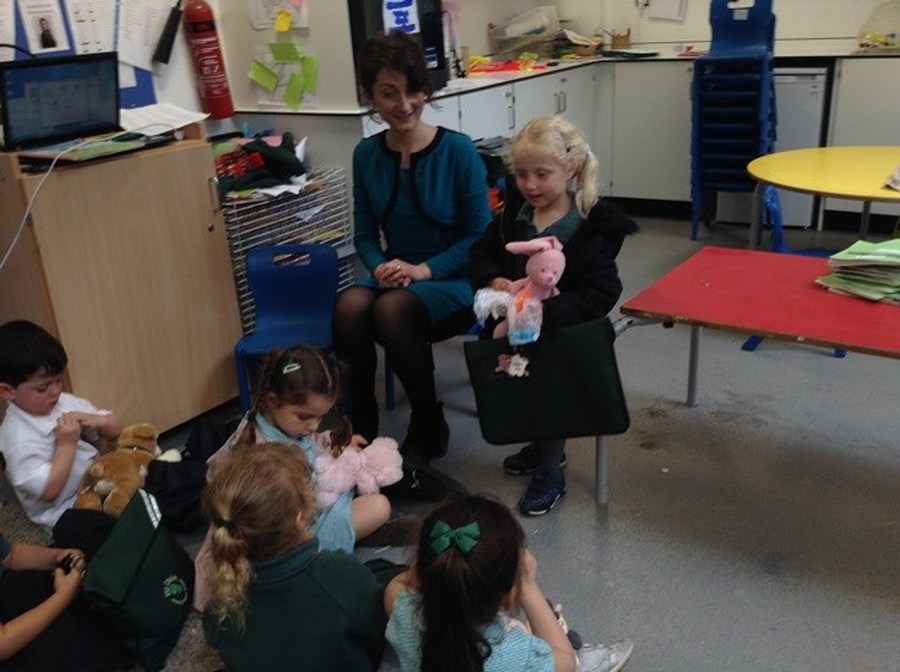 They have enjoyed reading stories in the library and making up our own stories in groups before acting them out for our friends with props and dressing up as various characters.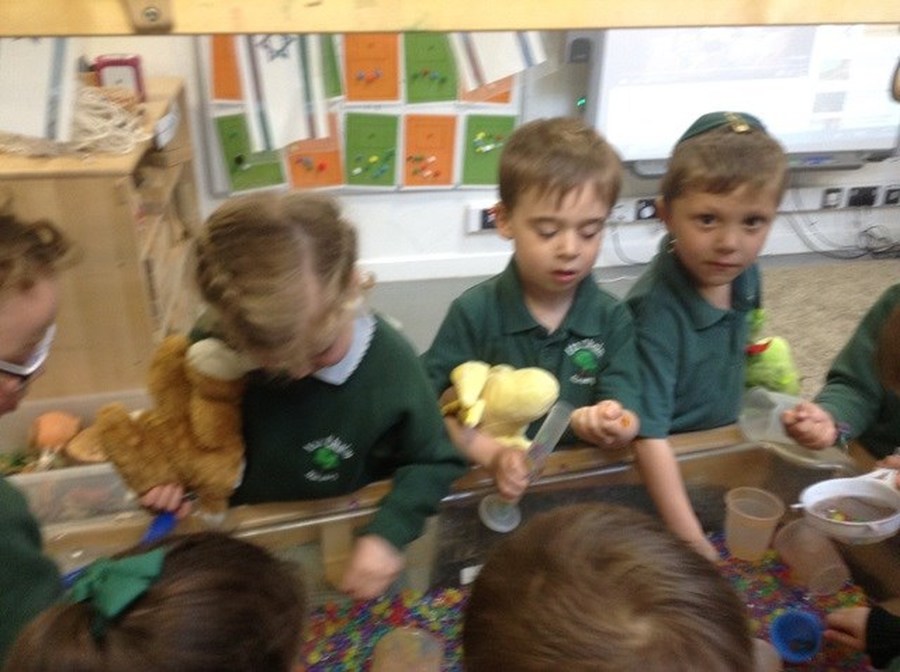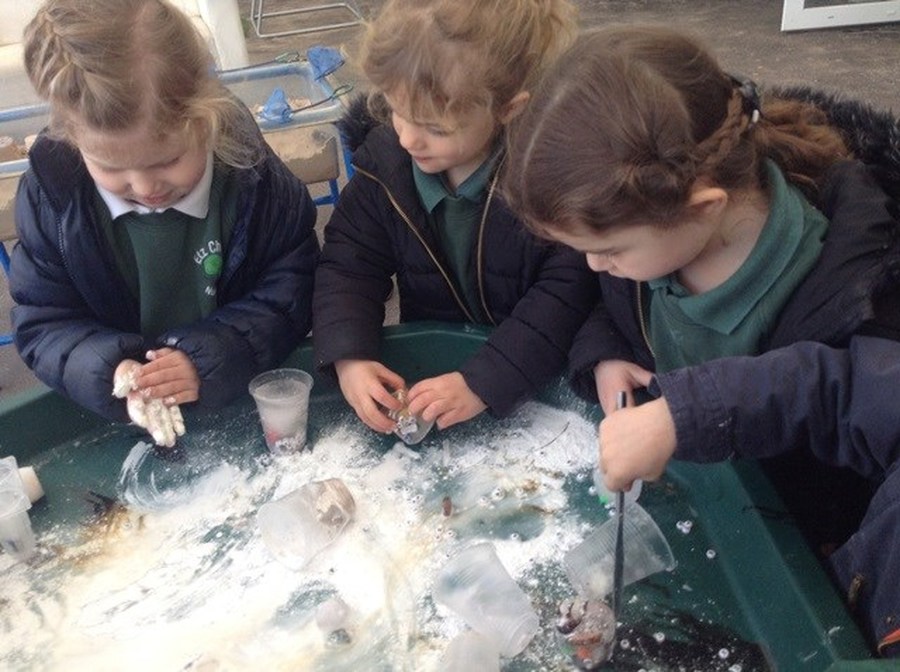 A highlight for the children in the Spring term was Science Week. The children investigated how to melt ice using a variety of methods. One method was making salt water which we found was the quickest way to melt the ice.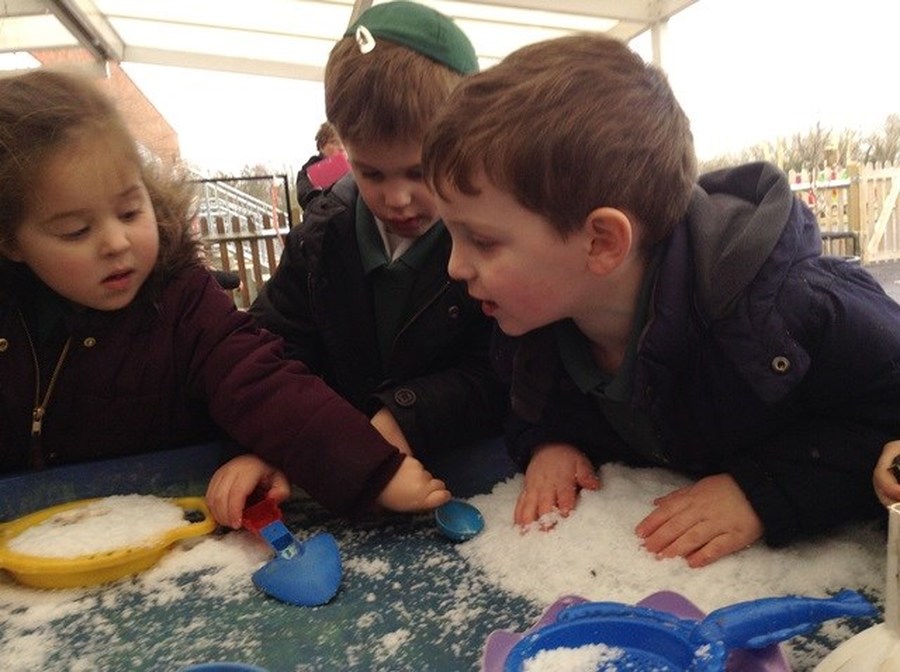 The children have enjoyed joining in, in small world play and especially loved our fake snow and penguin tuff spot. This developed the children's language and encouraged group play.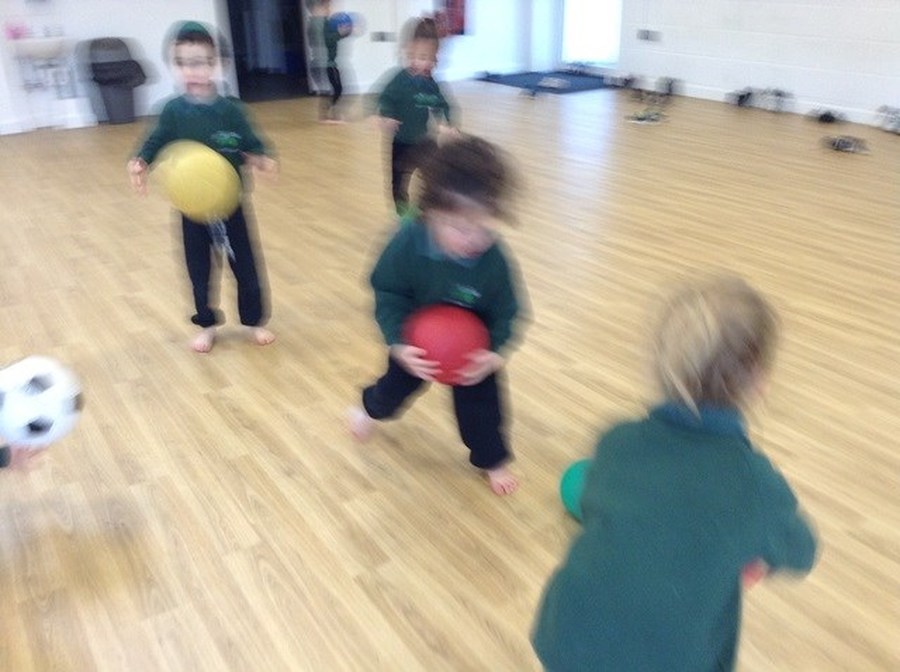 In P.E the children have been developing their ball skills by practising under and over arm throwing. They were able to throw and catch a large ball and they played lots of games in partners. This has developed the children's confidence in P.E.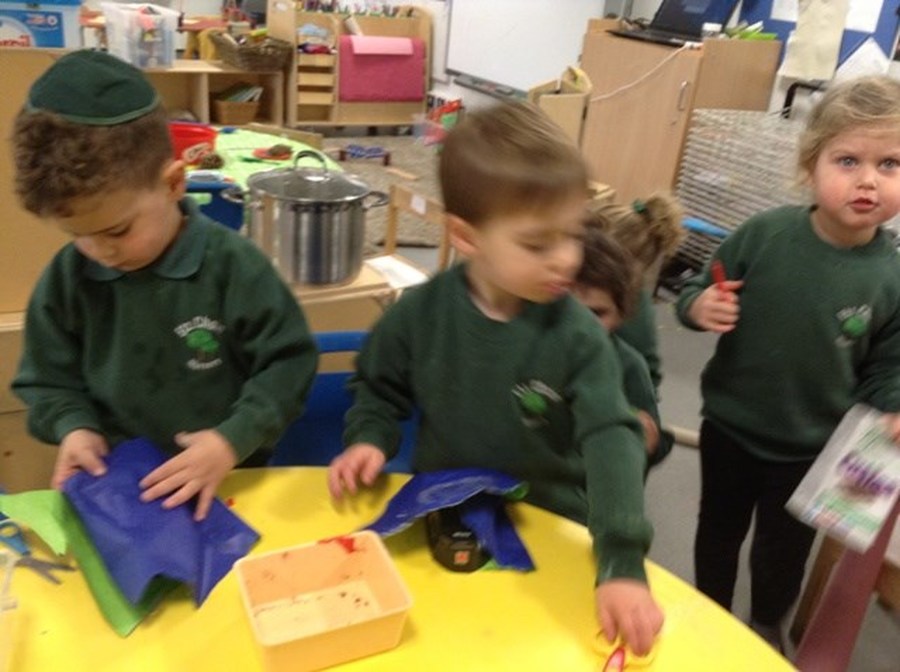 It has been a special time for the children where they have enjoyed celebrating Chanukah. We have been creating lots of Chanukah learning opportunities in class. A favourite was our gift wrapping shop where the children had to wrap gifts. This was great activity for children to learn about quantity and size as well as develop fine motor skills.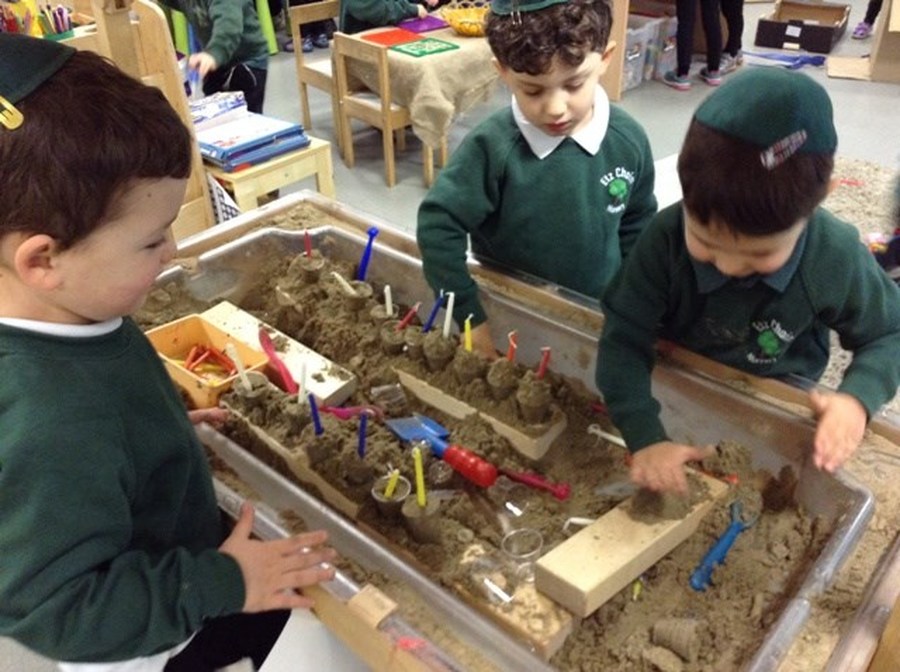 They have also been to the shops to purchase ingredients to make vegetable soup to eat in the Succah. The children learnt how to cut safely using a knife.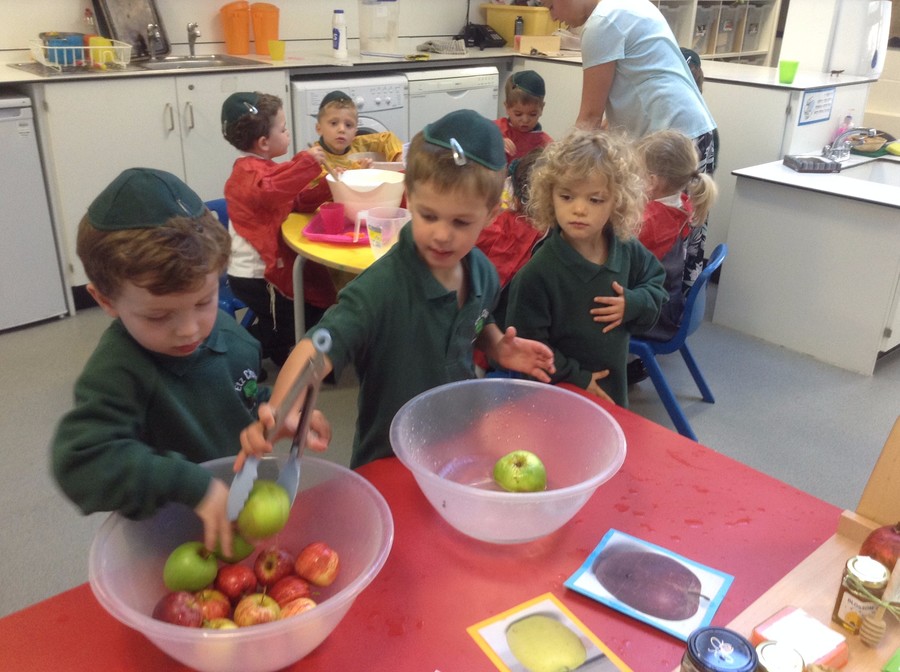 The children are continuing to develop their fine and gross motor skills through building, playdough, cooking and lots more.