Year 1 highlights from 2015-2016
Come see Year 1's highlights from 2015-2016
Please click here to view Year 1's Newsletters from 2015-2016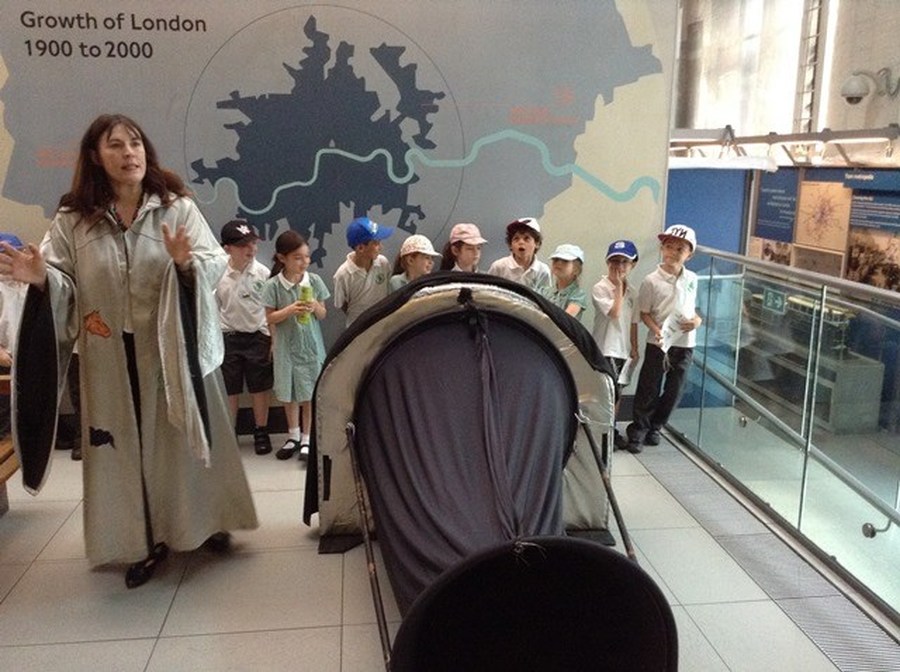 In Year One, they enjoyed their trip to 'Transport Museum' where they were able to identify the differences between old and new trains.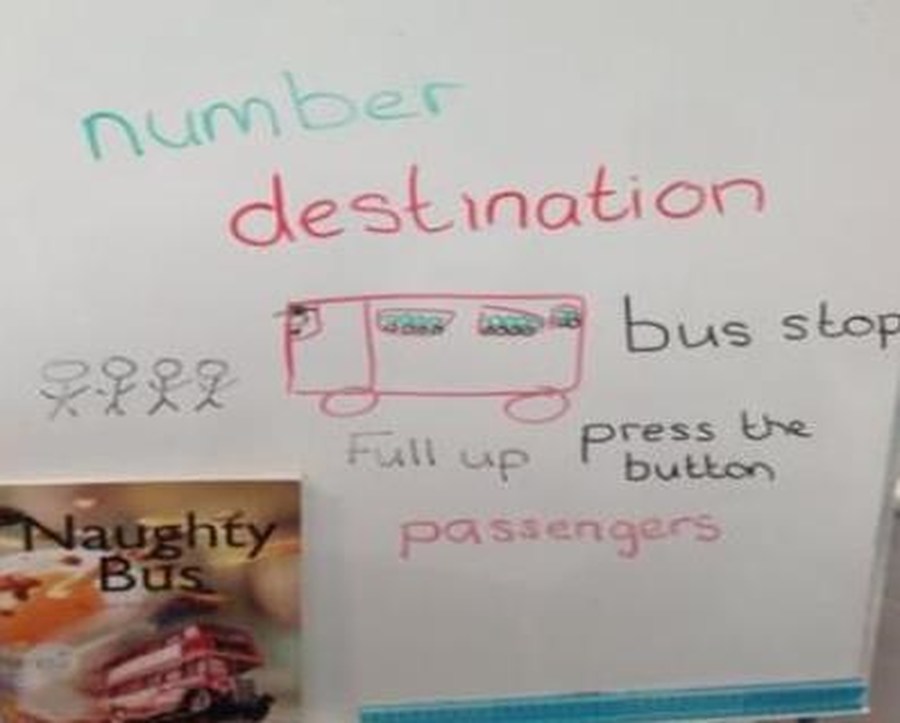 This term, Year 1 have learnt how to identify facts woven into a story about a bus and they wrote their own story about a train.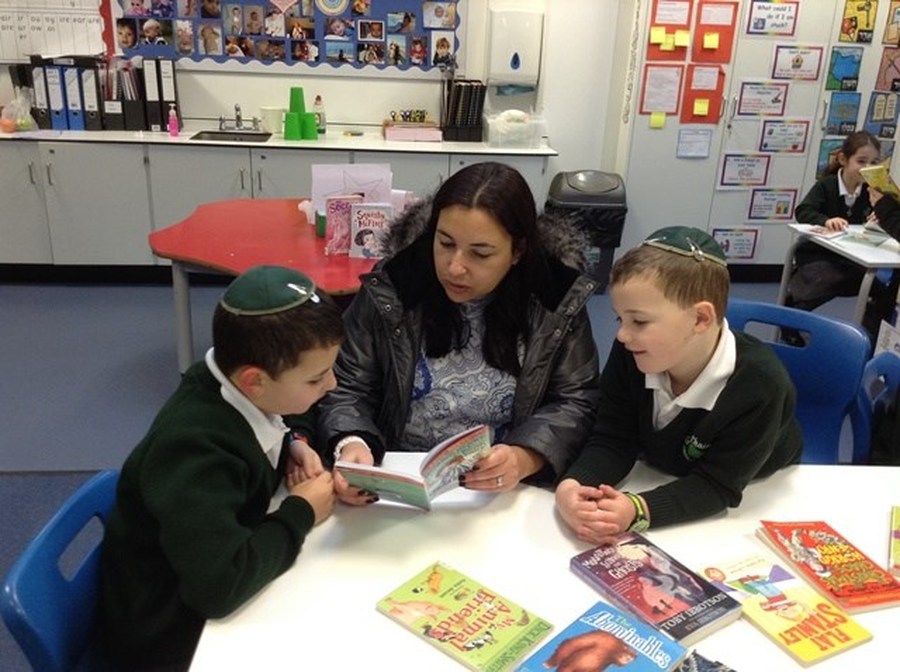 The children shared a book with a member of their family during Book Week.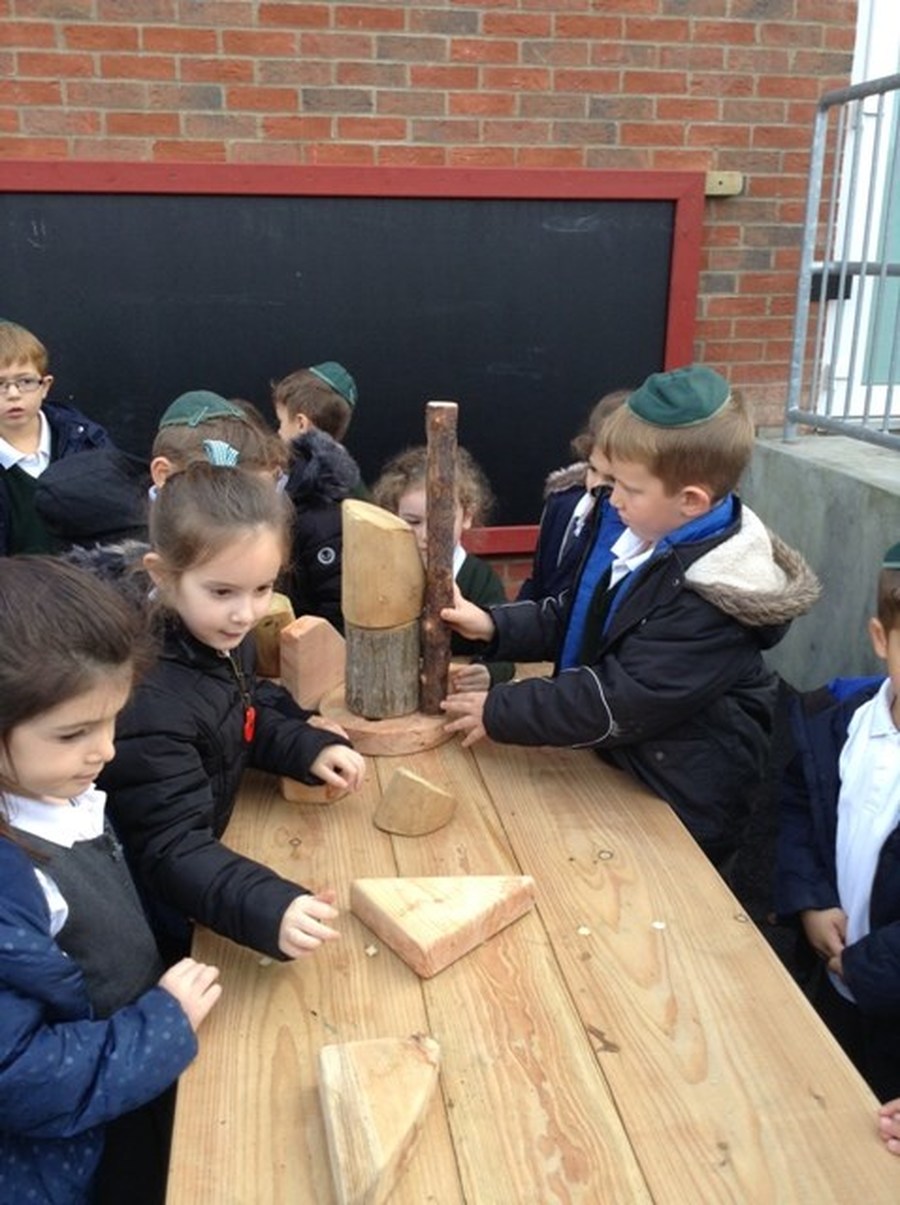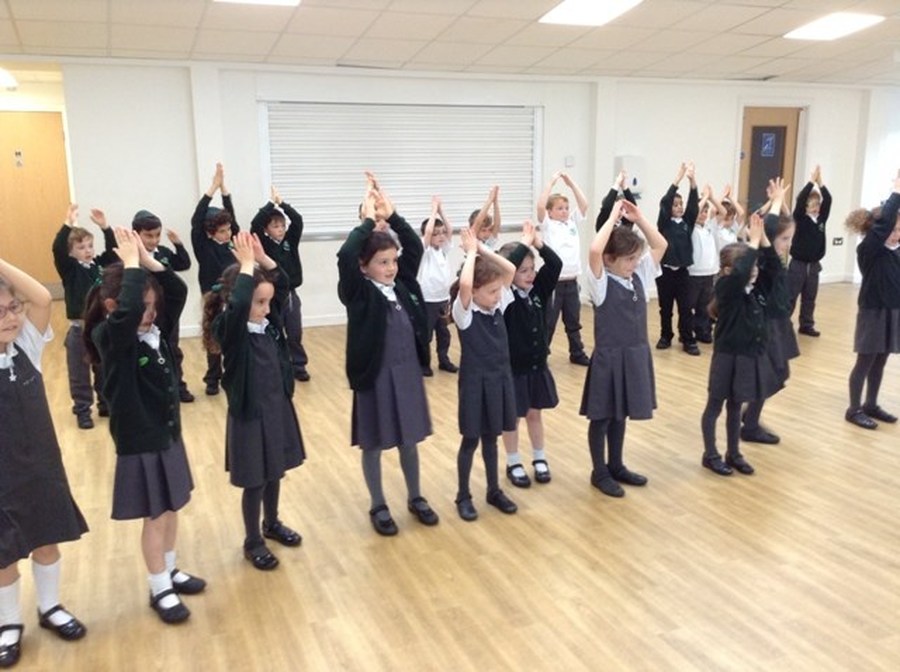 Year 1 thoroughly enjoyed our Indian Dance Workshop to celebrate Diwali and creating tea light holders using salt dough.
Year 1 have been writing labels. They loved drawing around their friends and labelling parts of the body!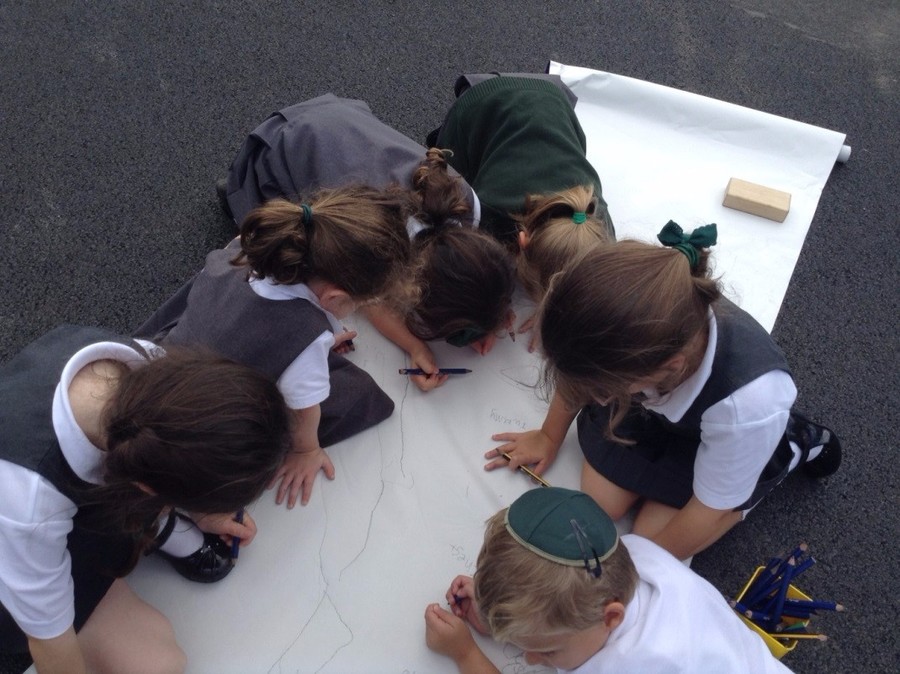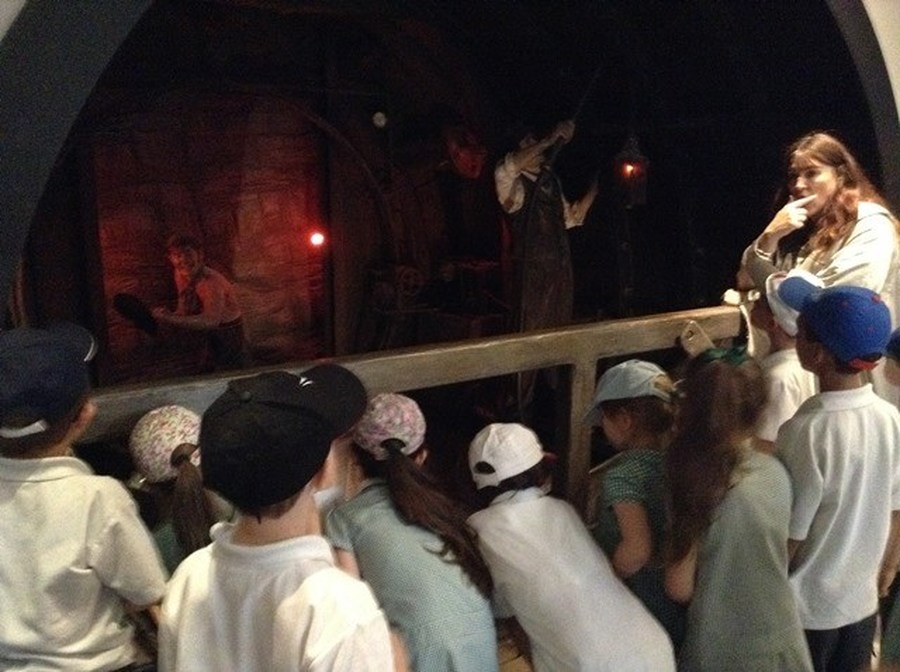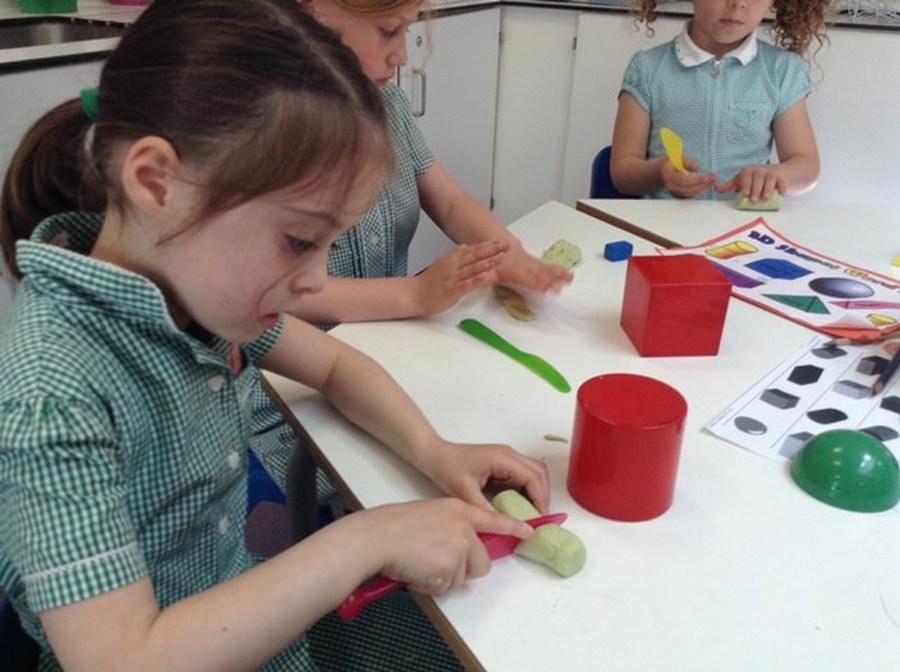 In Maths, they focused on Geometry and enjoyed recognising features of 3D shapes. They discussed how to describe the direction and position of 3D shapes. They also consolidated different aspects of solving capacity and time problems relating time to daily life events.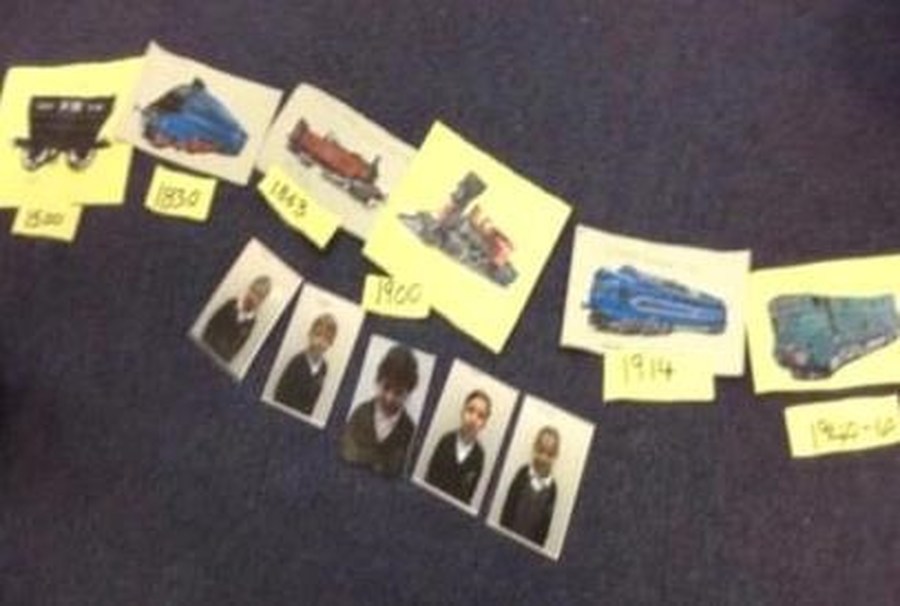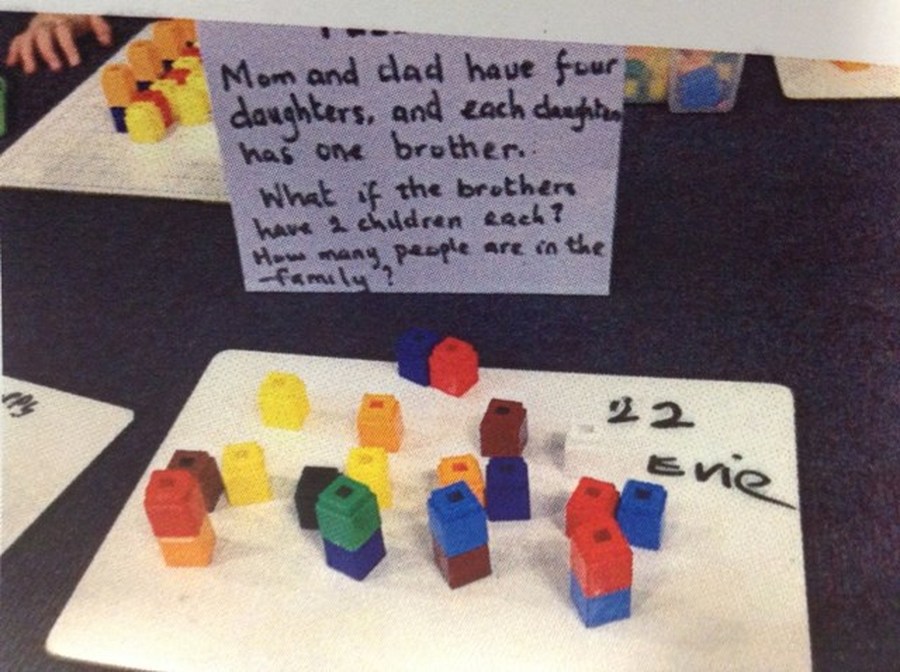 Puzzle Time! The children used blocks to show how they solved different puzzle of 'What If'.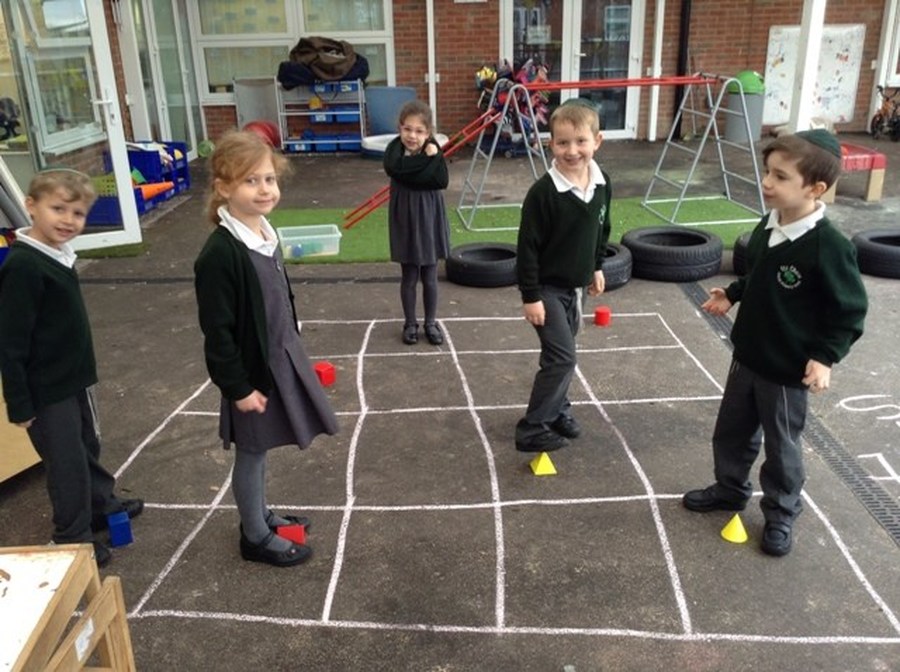 The children enjoyed an outdoor activity to help develop their learning of position and direction linked to identifying 3D shapes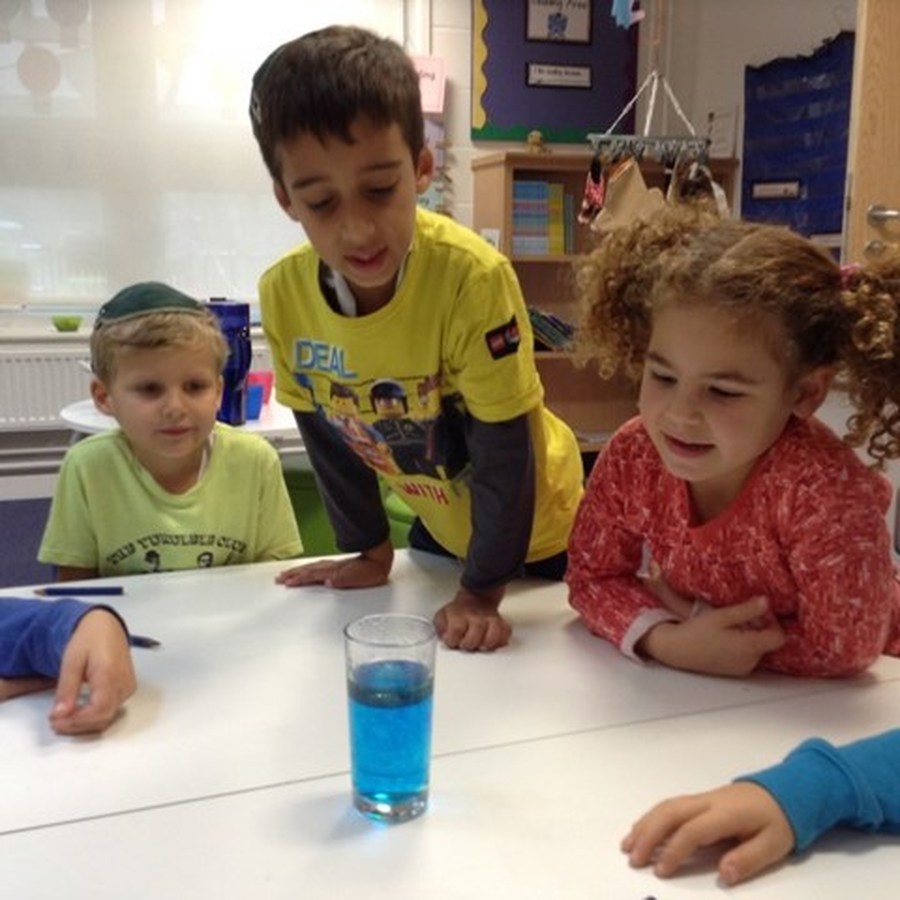 The children enjoyed becoming scientists when they created fireworks in a glass.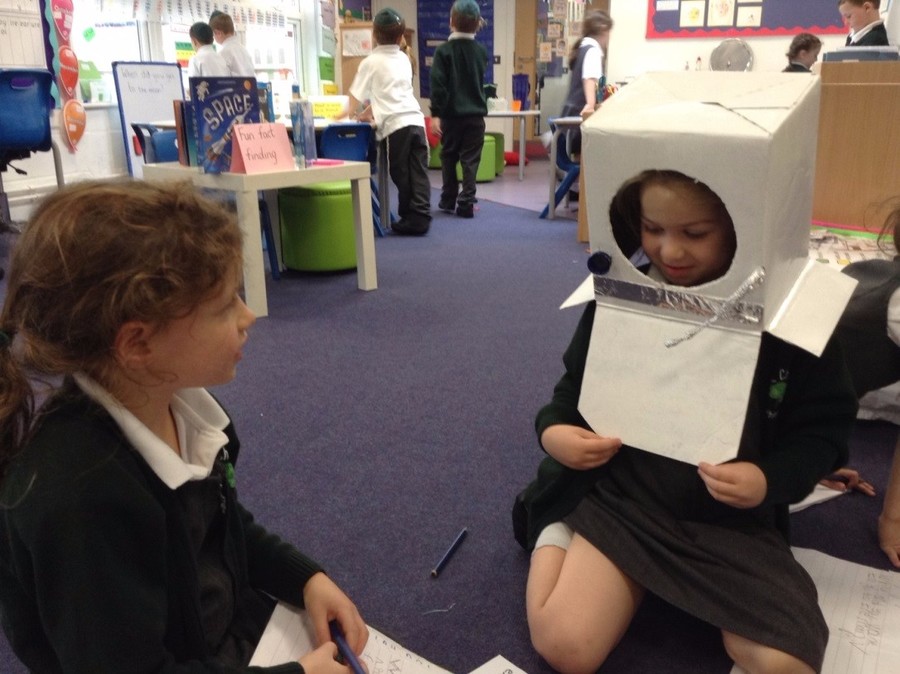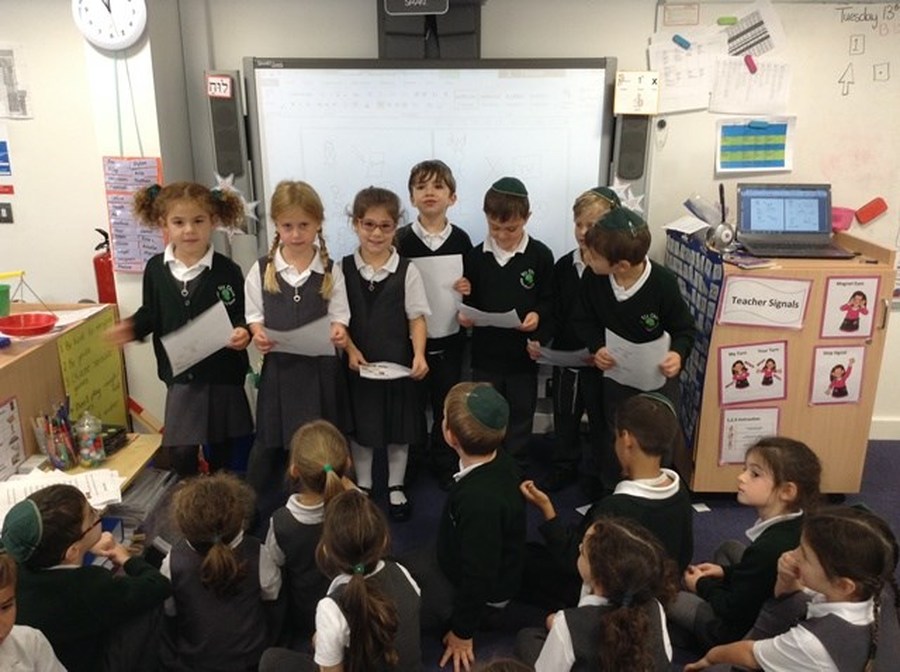 For Poetry, they explored the use of rhyme, adjectives and expanded noun phrases. They compared poems with similar themes, identified and created rhyming strings that they used when performing their poems.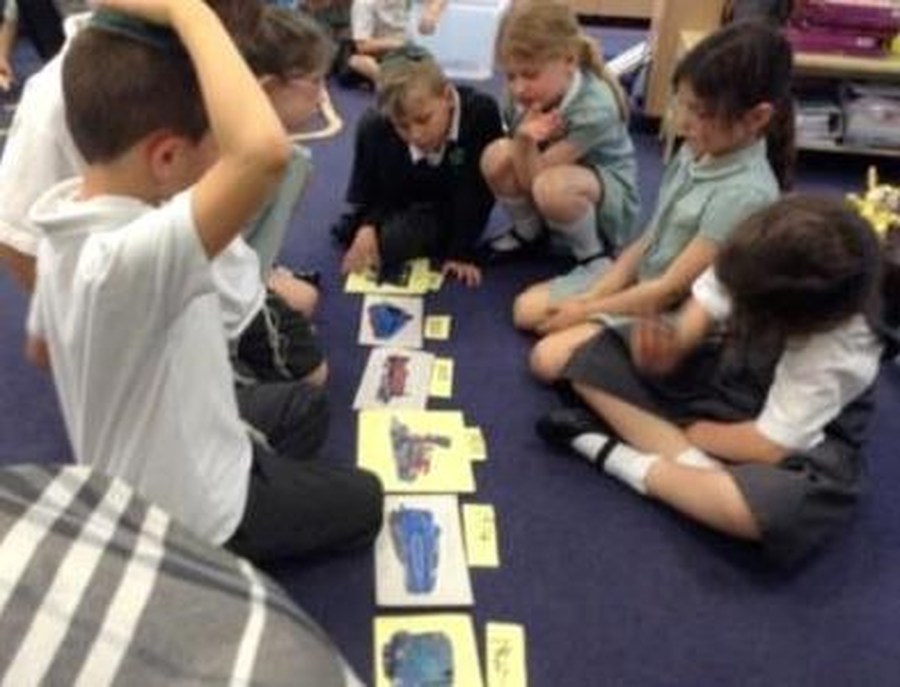 We had a great time putting trains into chronological order after finding facts about different types of trains.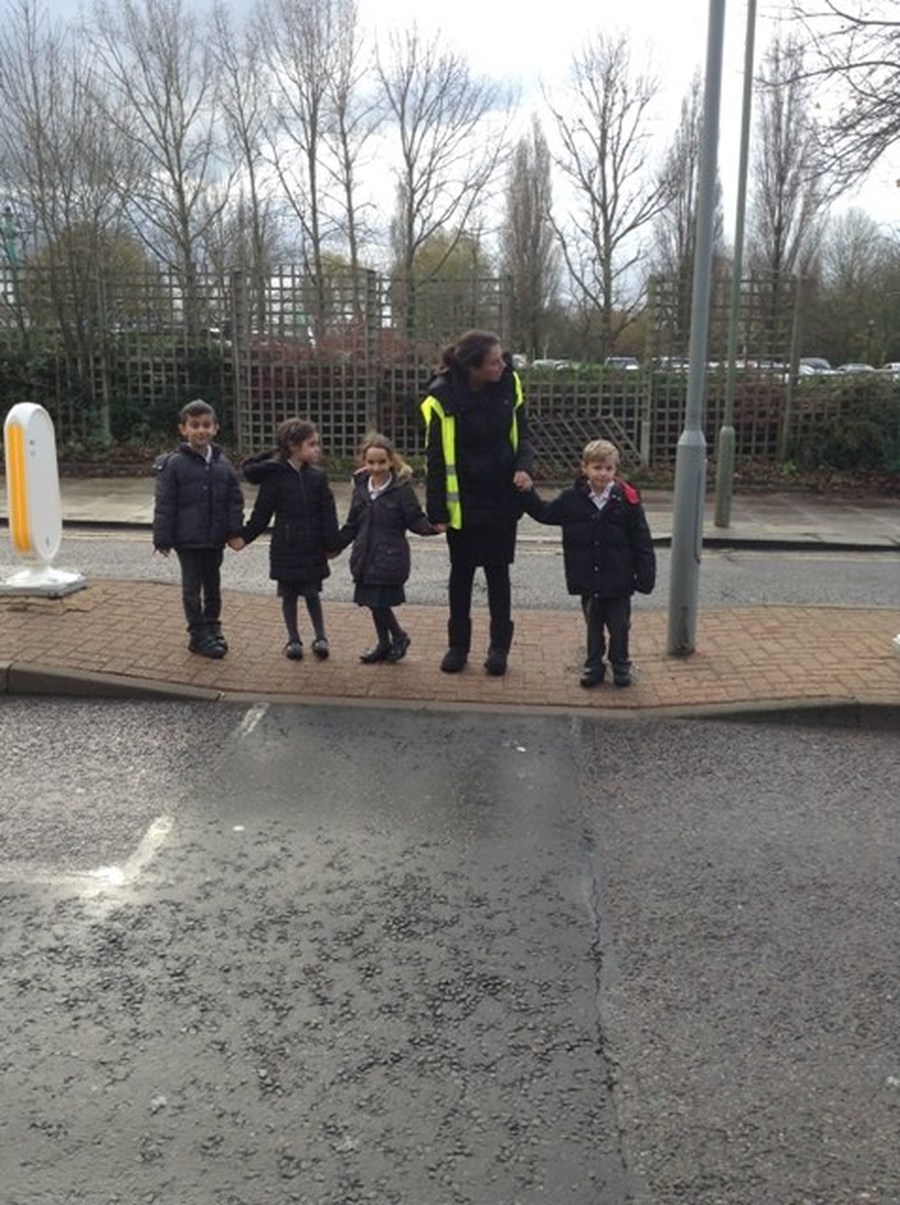 The children enjoyed getting out of the classroom to learn about road safety.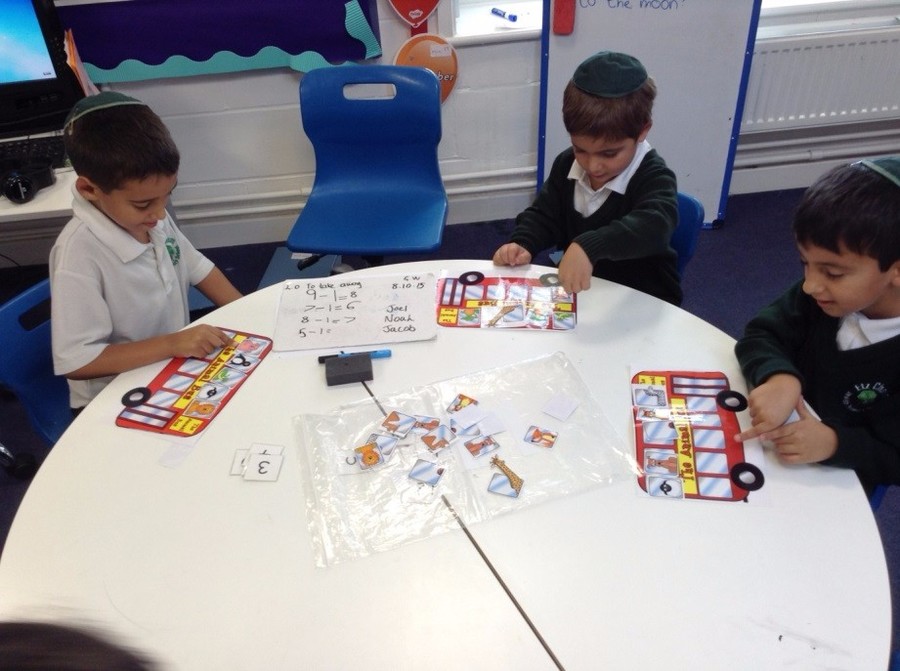 In Maths, the children have used practical equipment to support addition and subtraction. They have used their understanding of the calculation to write number sentences; practising number formation.
To celebrate Science Week, Year 1 learnt about Neil Armstrong's journey to the moon. They launched themselves into space; creating a soundscape of the rocket and then discussed what they could see. The children wrote questions for Neil Armstrong using question marks and answered them in character using the pronoun 'I'.