Shavuot 2015
All the children at Etz Chaim enjoyed learning and celebrating Shavuot.
In Nursery, the children learnt milky and non milky food. They made cheesecake, pizza and they made butter by shaking whipping cream and watching it separate into buttermilk and butter. The children also made mini Har Sinai models with flowers and Torah scrolls. They enjoyed their Shavuot ice-cream party with Reception and Year 3.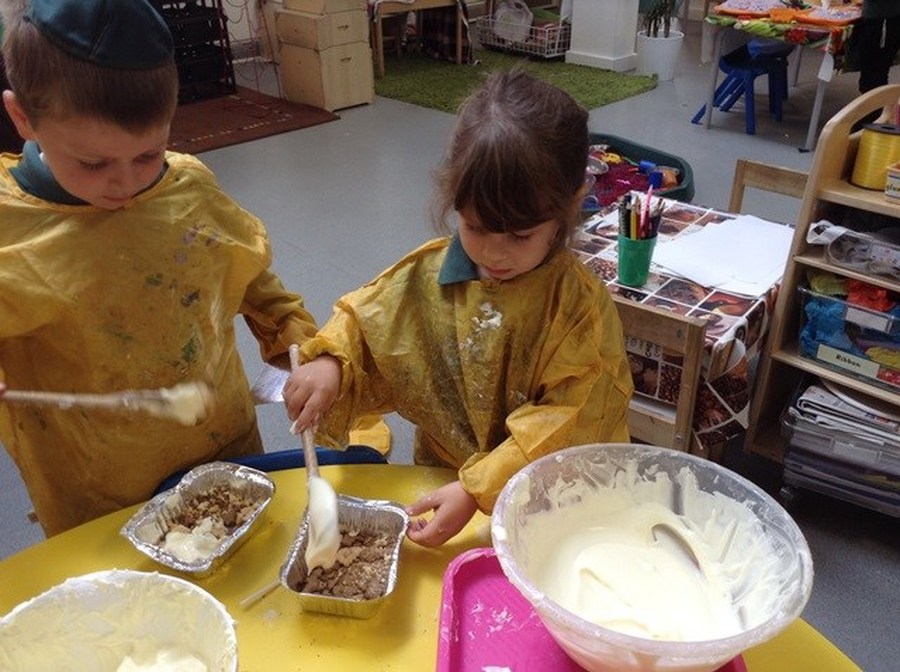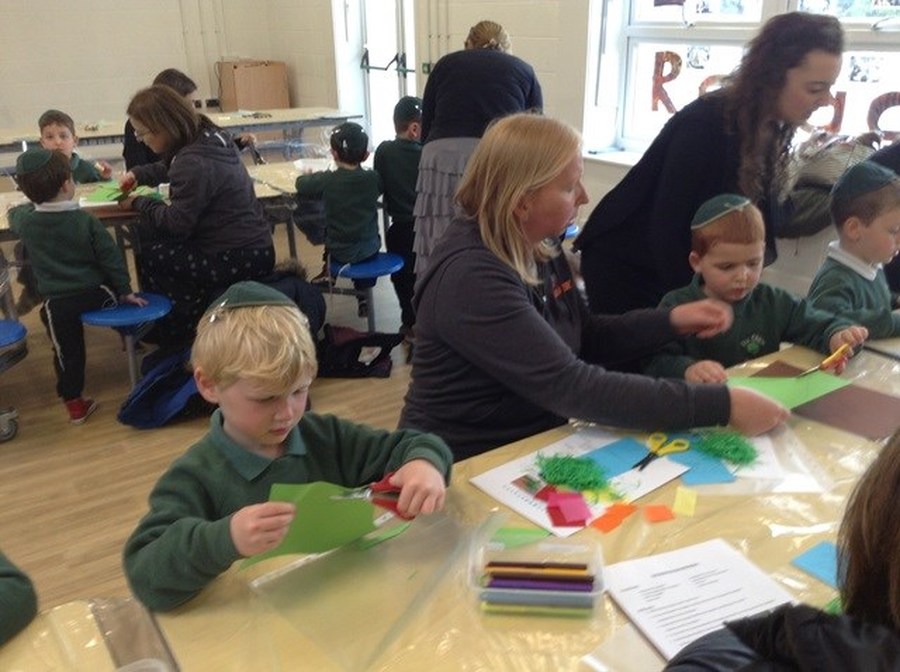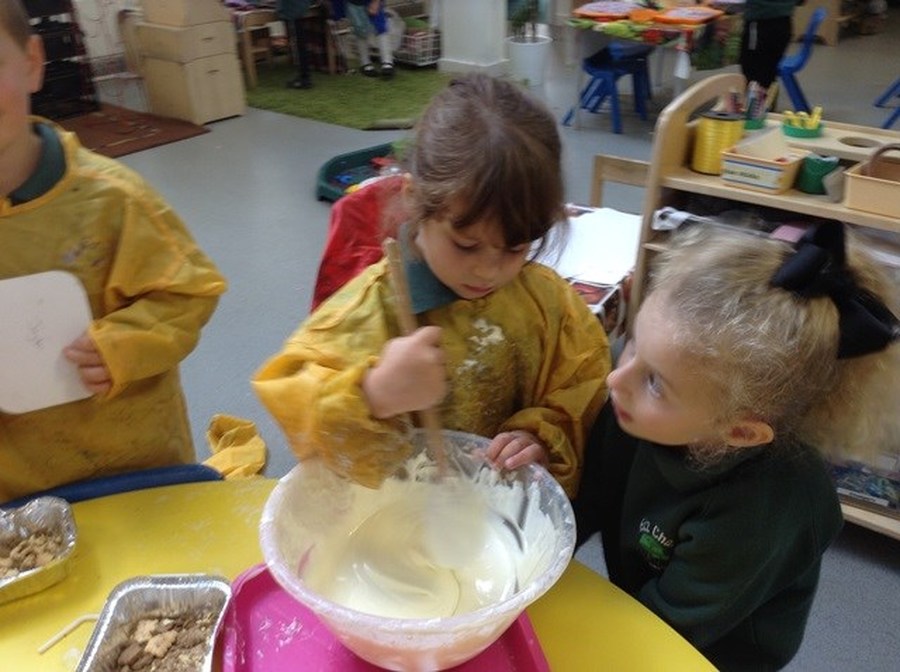 In Reception, the children thoroughly enjoyed making their own ice and sharing it with Nursery at their party. They also made their own cheese cake and enjoyed building mount Sinai with a range of different materials such as building blocks and Dulpo.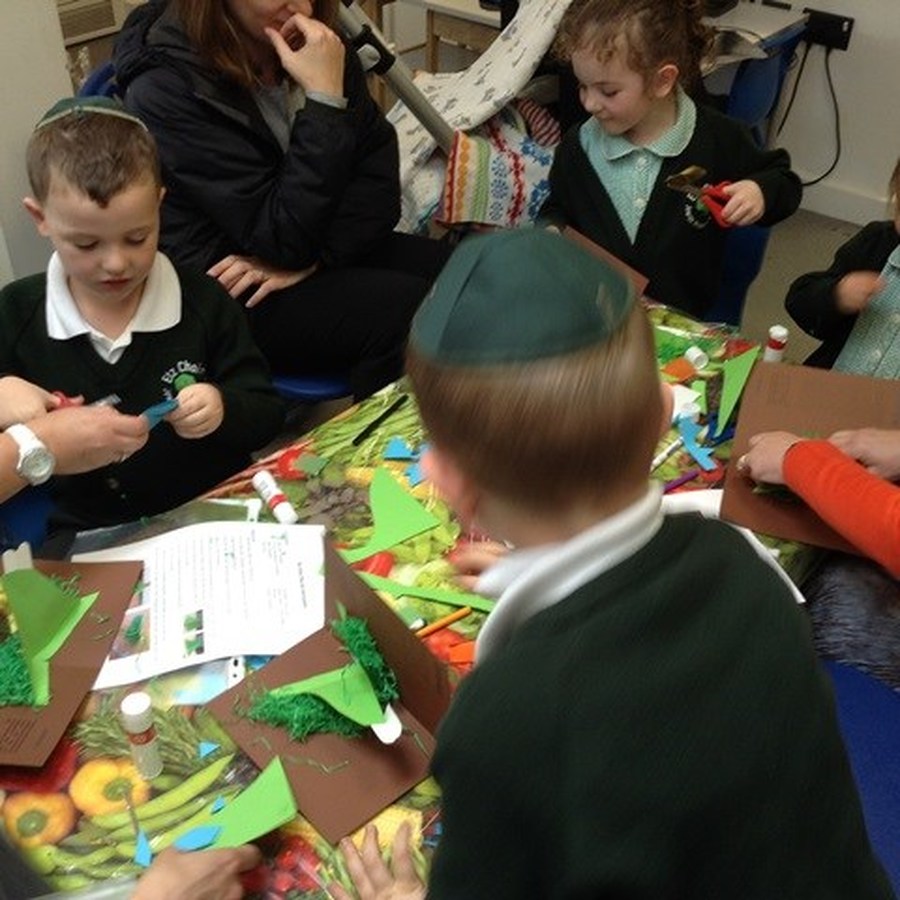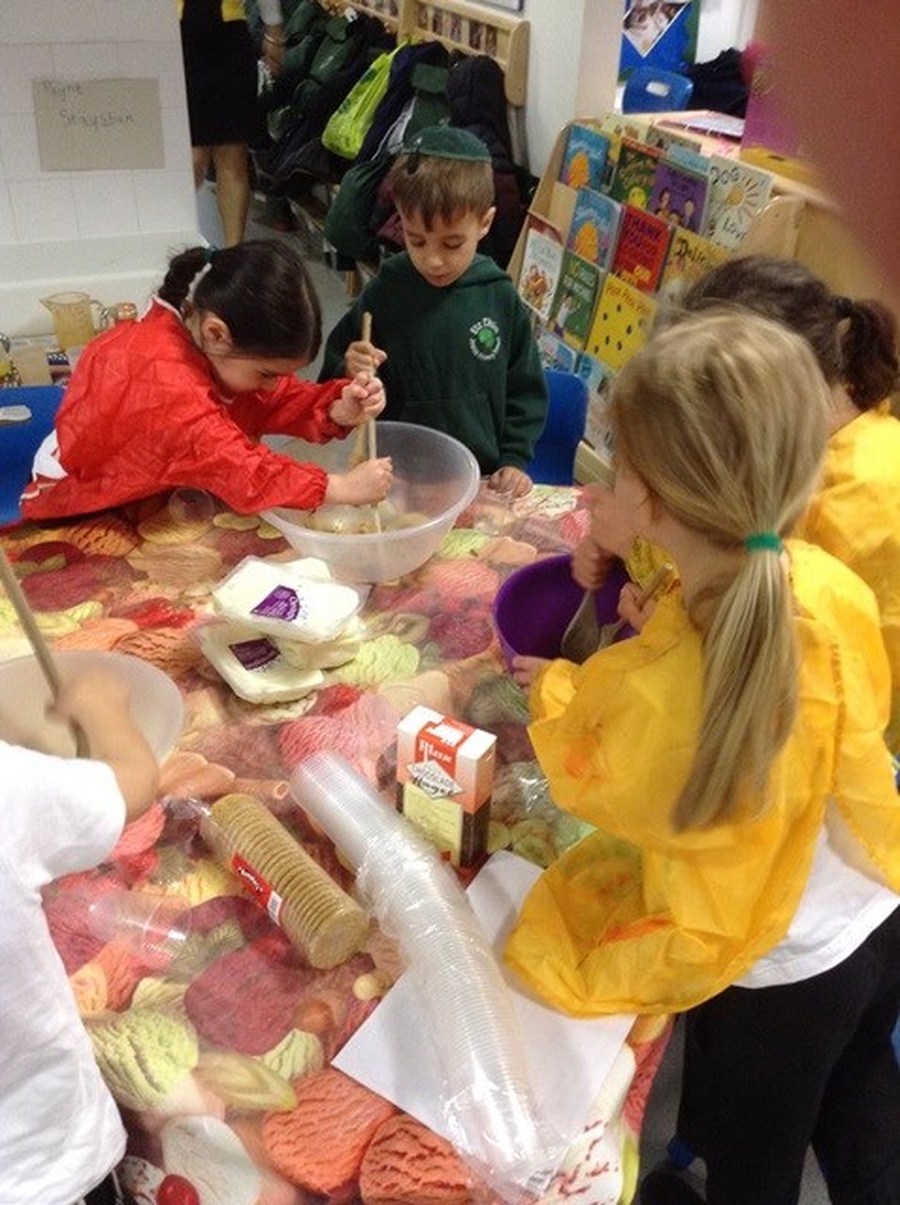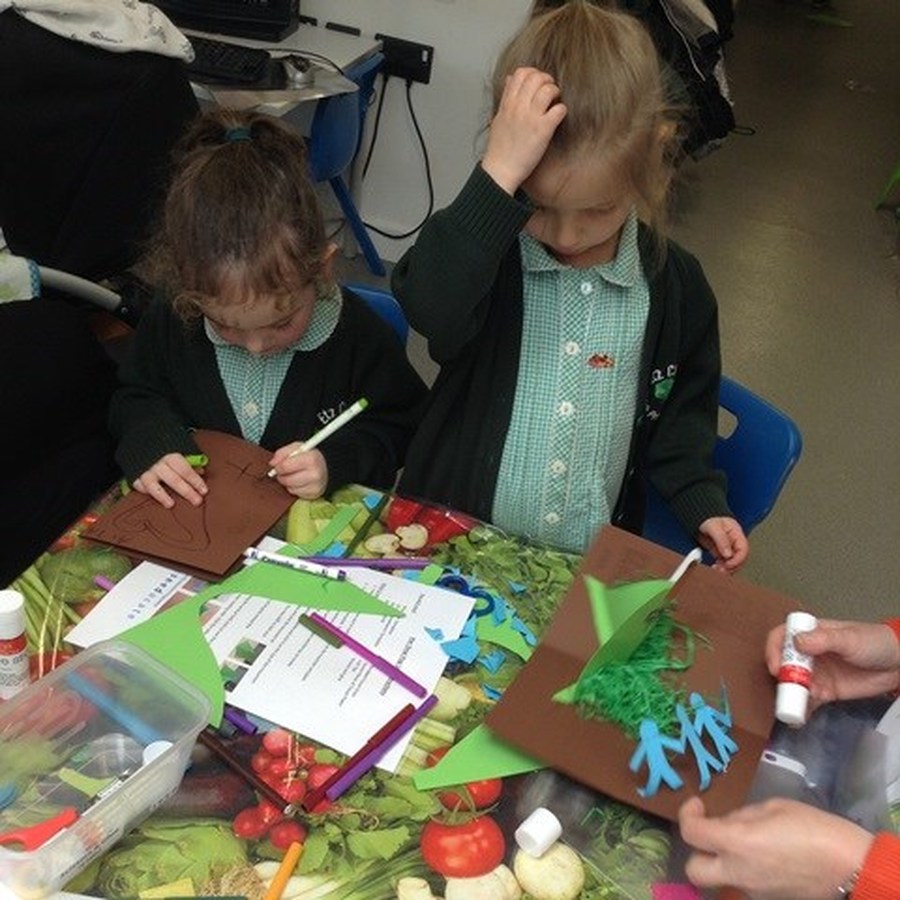 Year 1 enjoyed making their pop up Har Sinai cards. They also made their own Har Sinai photo frames. The children write acrostic poems and explained what we do on Shavuot, the children also had lots of fun making their own cheese cake!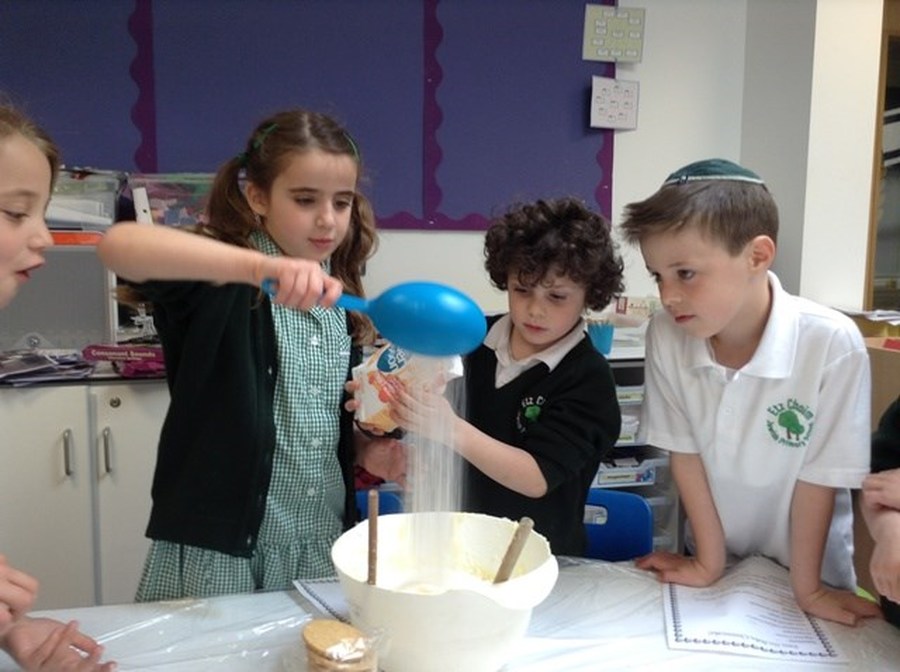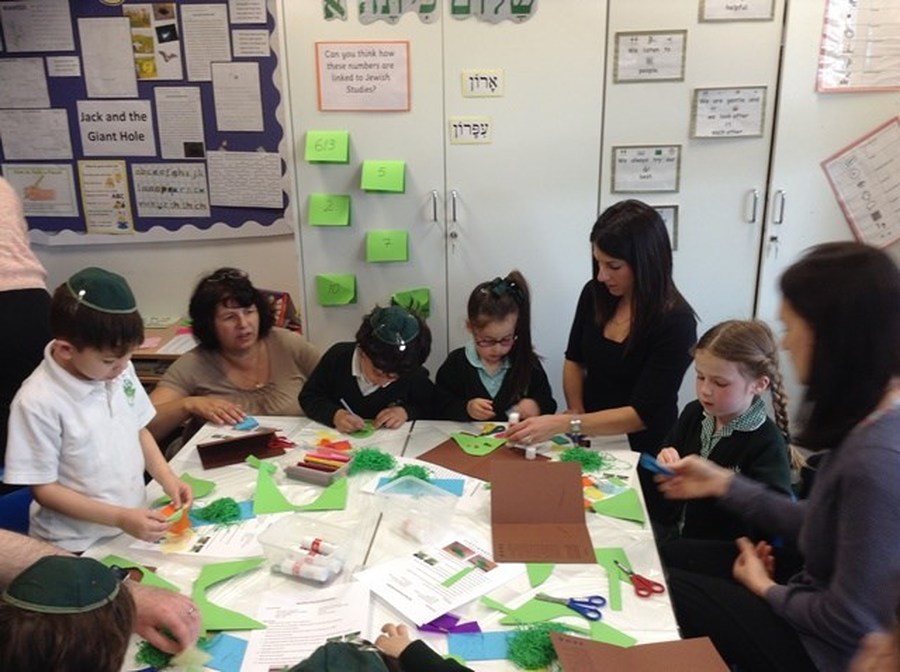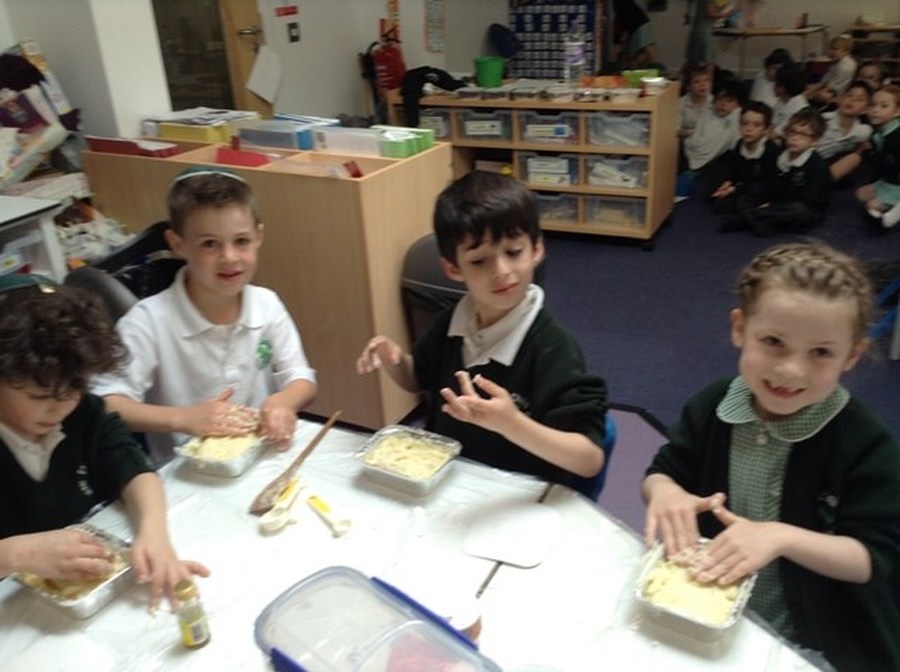 Year 2 went to Sydmar Lodge Care Home to entertain the residents before Shavuot. The residents really enjoyed the children's performance and sang along to lots of the Shavuot songs! The children also introduced themselves to the residents after their performance and were a real credit to the school. Later in the week, Year 2 learnt about the three main customs of Shavuot and made their own cheesecake with one of the residents of Clore Manor Care Home. The children managed to count the Omer each day from Pesach to Shavuot.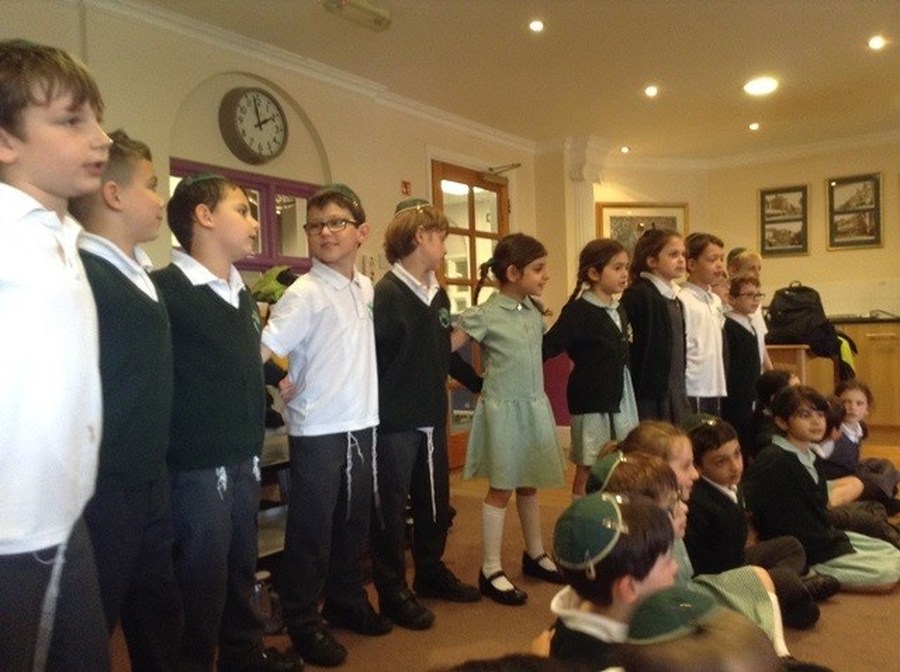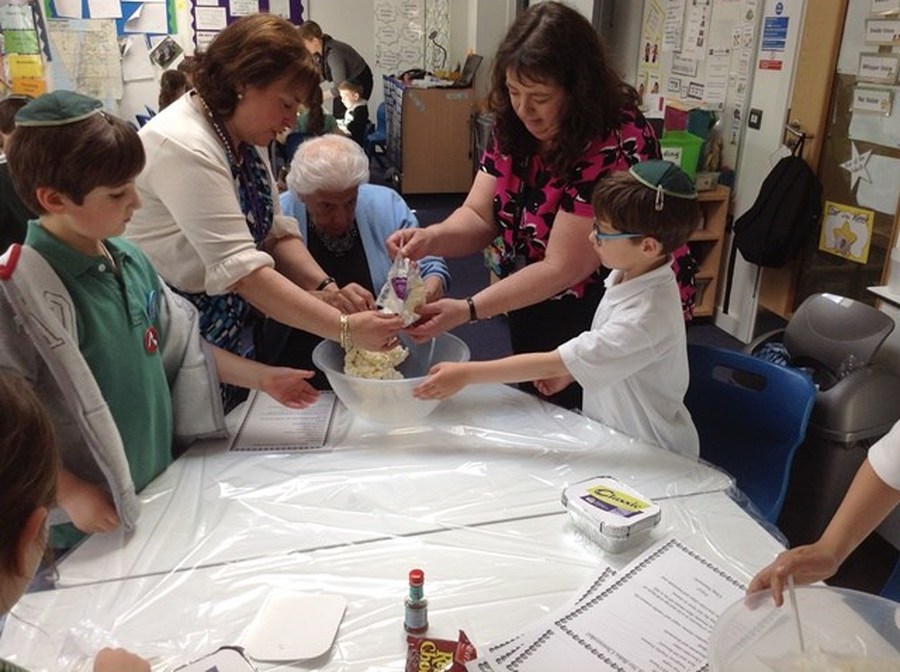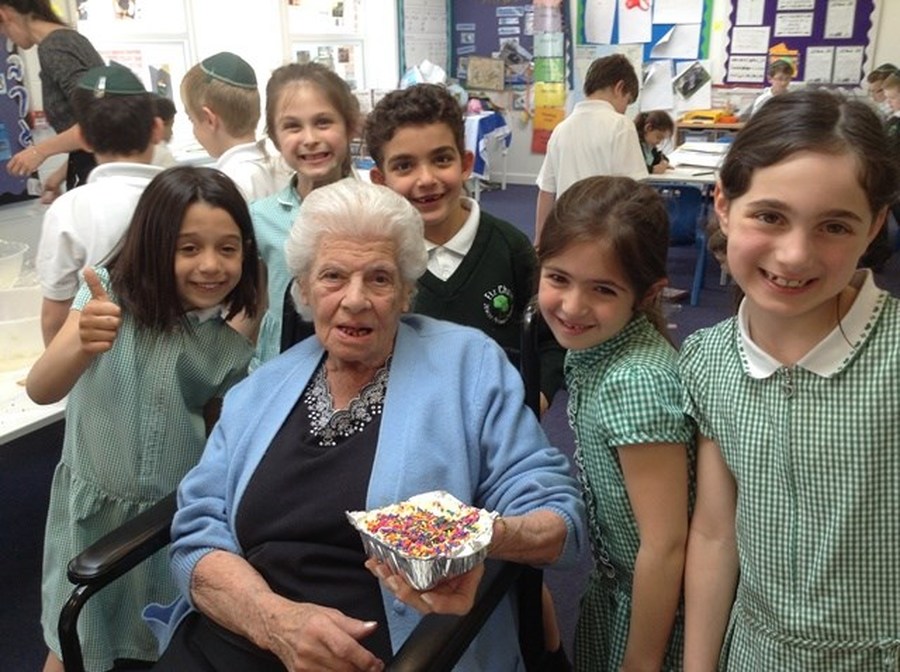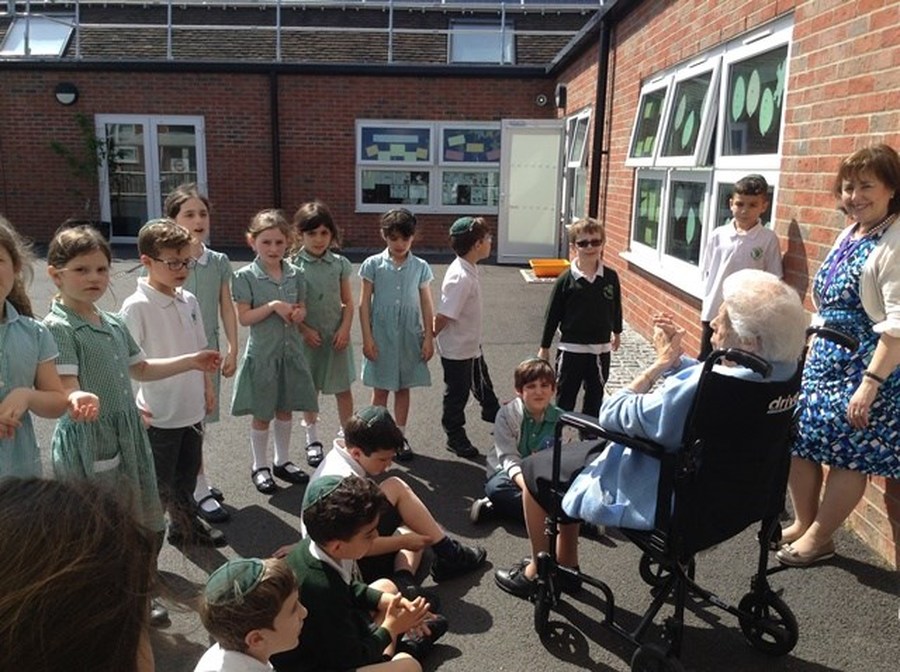 Year 3 enjoyed a special Shavuot party with the Nursery where they ate ice cream that they had made. The children loved making different flavours and eating them with the younger children. They also made delicious cheese cake to take home and share with our families.